Do you want to pick comments on Instagram and Facebook at the same time? What if you could combine the two giveaways and pick a random winner? And do it with one random comment picker app? Wouldn't that be great?
Yeah it is, because Osortoo now offers you Multi-Platform Winner Picking!
Now you can pick winners from from your comments on Instagram + Facebook at the same time, and from multiple posts.
This is the random comment picker feature that you asked us for and we delivered! Exclusively on Osortoo.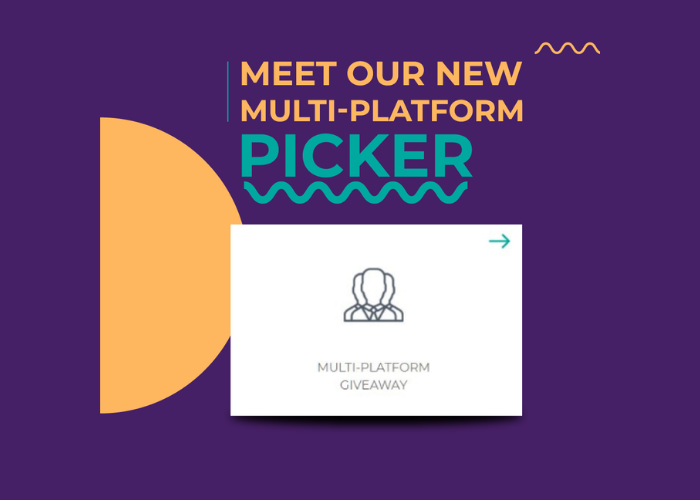 Learn how to make a giveaway right away, or continue reading about the benefits.
The Big Break through: Picking from Multiple Platforms
Osortoo exists for over 2 years and the Number 1 complaint we got was: How can I make one giveaway for both Instagram and Facebook?
One random winner generator that will pick a winner for both giveaways.
This was very frustrating to us, because we love our customers and we wanted to help them.
There were few ideas on how to do it, but no one had done it before so we were very skeptical. Could a little start up company pull the unimaginable and make this great feature that everyone wants to use?
Our Developer Team pushed to the maximum and after 6 months we got the working prototype (Corona lockdown helped us a bit ?). Few weeks later we unveiled the Osortoo v2.0 with our exclusive feature Multi-Platform Picker!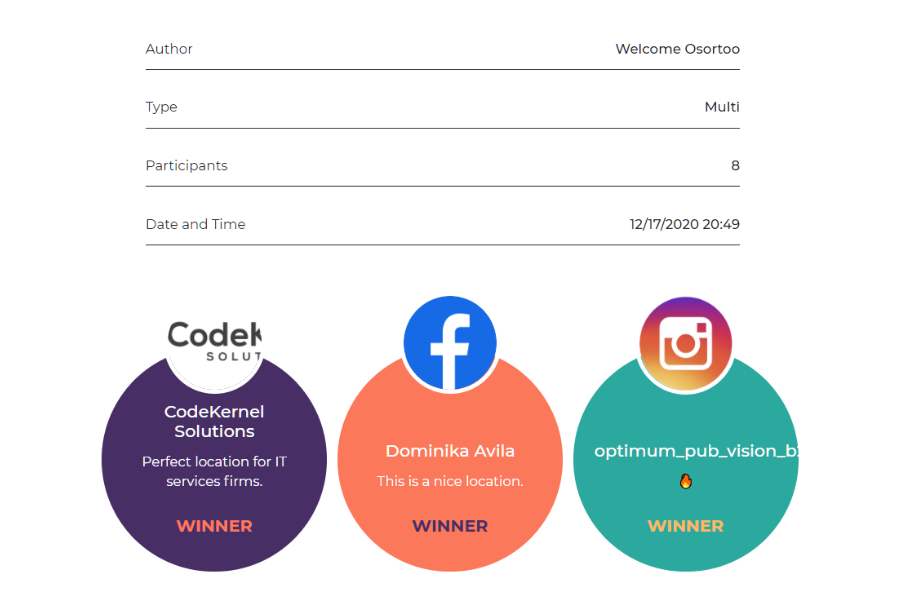 So, why is this Multi-Platform Picker the future of social media giveaways?
Save Time
Instead of using Instagram comment picker and Facebook equivalent, you just use one picker. No need for setting up two identical draws, just for different social networks.
No need to rush anymore from Instagram to Facebook, so you can run the second draw . . . hoping that your followers won't notice.
With the Multi-Platform Picker you do it all at once.
You just set up the Picker once and pick from Instagram and Facebook comments together, and even pick from multiple posts.
Random comment picker remove error in selection
Don't split your audience in two groups! Don't make one set of rules for Instagram followers, and other for those on Facebook.
Gather all your audience in one place and pick the winners. Now you might think . . . . Wait a minute, what if someone plays on both networks. They will have a double chance to win, right?
Wrong, we have Remove Doubles filter on our random comment picker which will take care of that. Everyone in your giveaway will have an equal chance to win. There is a reason that random comment is interesting effective.
Pay Less
No need to pay two times for the same giveaway winner picker you do (first on the Instagram comment picker, then on Facebook).
You pay once a fixed fee of 3.99$ and pick from both IG and FB.
If you pick from multiple posts the cost goes even lower. Also you can choose some of our plans and have more giveaways for a lower price.
So you save on time, on effort and on money, what else?
Winner Post & Story Card
You get our special Winner Post Card to post on your profile and notify your followers that you have picked the winners.
Download the Winner Story Card and put it as your Story on Instagram. This makes the whole announcement part easier and visually more pleasing for your followers.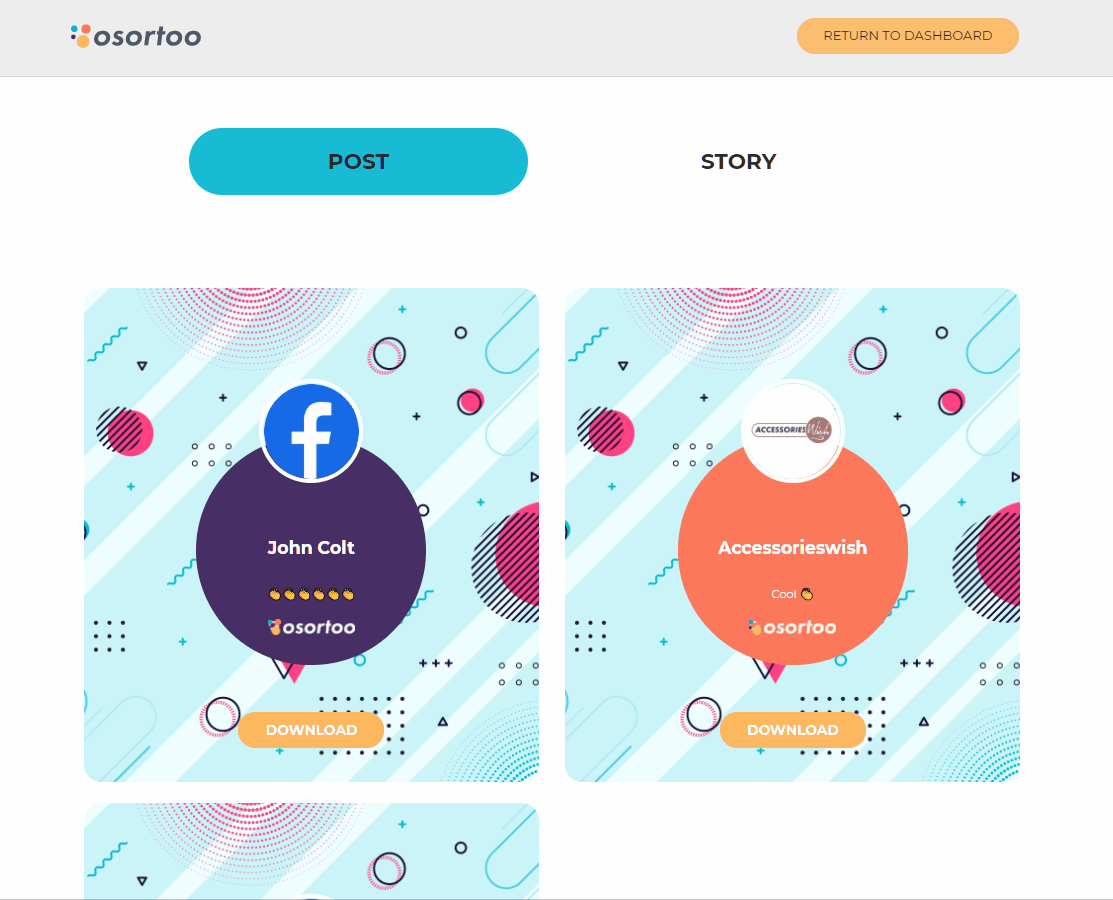 Besides for the visual appeal Osortoo cards also signal to the participants in your giveaway that you are running a fair game.
It gives a clue that you are using an Internet tool to pick your winners, everyone had an equal chance to win. So they will be more likely to take part in your next giveaway hoping to get the prize.
Ready to try our Multi-Platform Picker?
Take a look at this short guide on how to set up your account and pick.
SIgn up to Osortoo and start picking now.
Apart from this you can try our separate Instagram Giveaway Picker and Facebook Giveaway Picker. This features gives you one free draw if you want to test our tool.