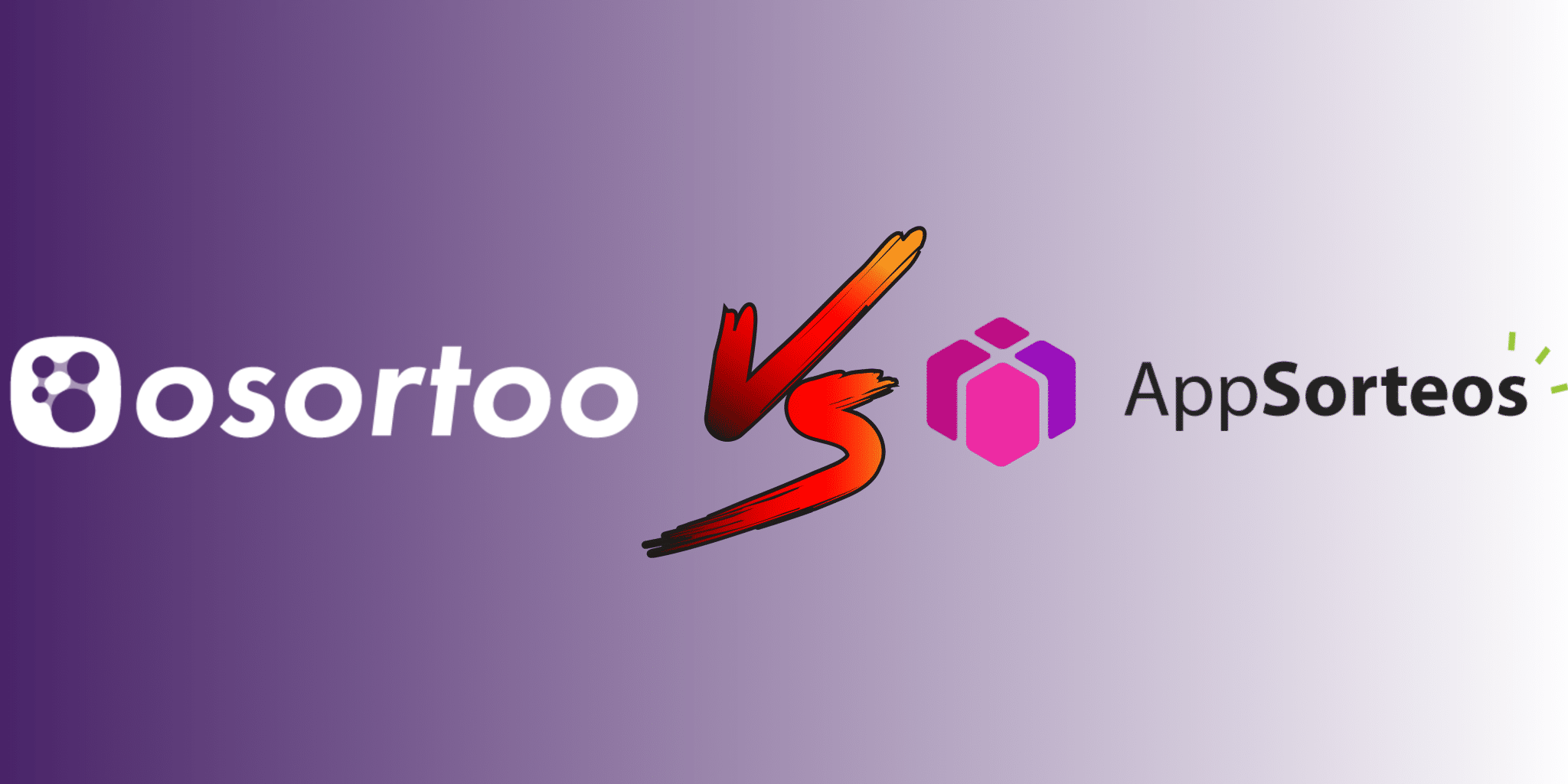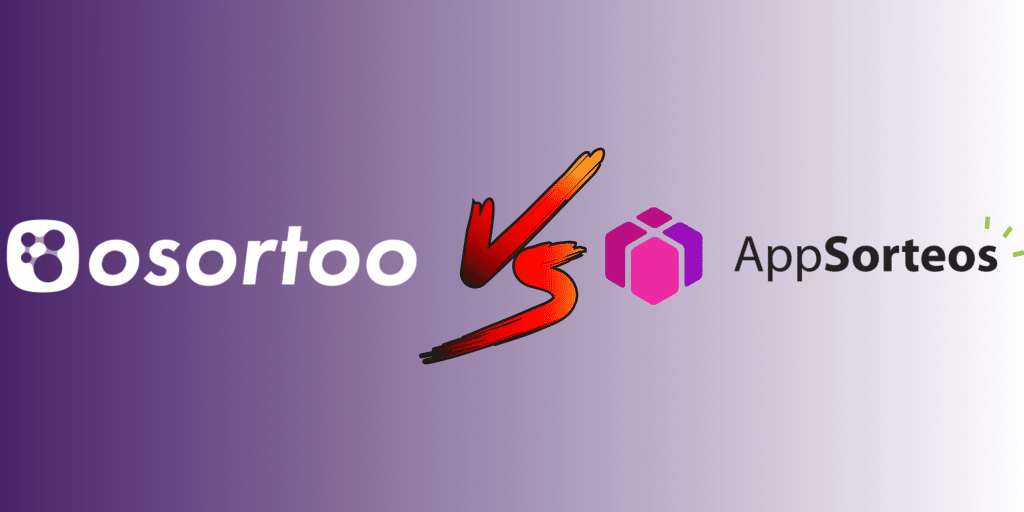 Introduction:
Osortoo and AppSorteos are two different platforms that allow you to pick giveaway winners from comments on social media posts. Both of them have other services available but in this article we will focus on Social Media Picker by Osortoo and Instagram Comment Picker by AppSorteos.
For this study we are going to compare both platforms with a consumer eye and be as honest as possible for you to be able to pick the tool that best fits your needs. In the following table we will compare the two platforms based on criteria that will allow us to differentiate them and show their strengths and weaknesses. We have decided not to include criteria that both platforms do not offer and focus on what they do offer.
Comparison:
| | | |
| --- | --- | --- |
| Criteria | Osortoo | AppSorteos |
| Need to create an account | yes | no |
| Maximum number of comments for free draw | 50 | 1000 |
| Multi platforms winner picker | yes | yes |
| Filter: minimum of @mentions in a comment | yes | yes |
| Filter: include comment replies | yes | no |
| Filter: remove duplicate users | yes | yes |
| Filter: only comment that have a special "text" | yes | yes |
| Filter: add extra entries | yes | yes |
| Filter: blacklist users | yes | yes |
| Filter: more comments gives more chances to win | yes | no |
| Filter: more tags gives more chances to win | yes | no |
| Pick multiple winners | yes | yes |
| Can make draw test | no | yes |
| Asks for the links of your posts | no | yes |
After this comparison, we can see that both products are very similar and your needs will determine the one you choose to use. Both platforms are easy and safe to use. With Osortoo, you can only make a draw if you have previously created an account, which is not necessary to do with AppSorteos. In terms of pricing, AppSorteos has a free credit that picks from more comments than Osortoo's one. However, Osortoo has more filters that can be applied to the draw. Also, if you want to get a pro version of AppSorteos you have to get a subscription, unlike Osortoo where you can buy a one time credit. On the visual part, they both allow you to share the winner on your social media account with an aesthetic template.
Osortoo allows you to access your previous draws at any time in your account, which is more complicated to access on AppSorteos. Both platforms allow you to draw a new winner if you want to. AppSorteos even allows you to test the tool before actually making the draw. Osortoo has an option where you can record the whole process of your draw to prove to your audience its legitimacy, which AppSorteos does not have. Finally, in terms of customer service, they can both be contacted via email and social media if you have questions or need assistance. Osortoo even has a live chat available.
Conclusion:
We now have a good idea of what each platform does and doesn't. It is your time to choose the right one for you. Considering the elements we just cited, Osortoo is probably more appropriate for professional giveaways with specific participation rules, whereas, AppSorteos is more adapted for giveaways with regular participation rules especially because you can't access every filter and function with the free version.