The question is a constant sting in our minds: How to beat Instagram algorithm 2023? Why it is so important? how to get more followers on Instagram?
The fight is on. The Internet is on fire, the players are ready to get noticed. Everyone wants to control the Instagram algorithm and be in the ruler class of the internet.
Really?
Yes, it is 2023 and the Pegasus of popularity is pretty hard to get. Everyone is running the race to "get noticed". This is important to introduce yourself to the world.
There are criteria, and the no.1 criterion is "Are you popular on the internet?"
Why Instagram algorithm is so important?
How to turn internet bots in your favor? You must have known these little minions read all the content and crawl to find what is it all about? Then they throw the whole piece in a segregation machine, which sort it in different contexts, topics and all of it is on the basis of relevance. Wait, not just that, these bots are reading and researching about the content every mini second.
1.Crawling Indexing ranking
There is a constitution that is followed by the population of these bots. AKA, none other than "Algorithm" happens to decide the ranking. This is the program which makes these bots do crawling, indexing and yes ranking.
What is Ranking? Simple as that your content is on which page of the search engine, practically. Is it reasonable? Yes, because it is due to the relevance of content and the key phrase, it is searched for. Do you know about keywords and phrases? These Keywords and phrases are those magic words that we type to address the relevant, authentic content on search engines.
2.Relevant, Authentic Content
Is it simple? right? Only the algorithm also checks and changes everyday according to the scale. The rule is simple though, people change and so do algorithm relevance criteria.
Who, what and how people are perceiving the content?, changes the rules of relevance. Remember that, you must follow the rules, "relevant, authentic content". Original content is the king of SEO.
What is the Instagram algorithm?
1. Goal Of Algorithm
The goal of the algorithm is to show users, content that they find interesting and that is synonymous to relevant so that they like spending time on the app. This allows Instagram to show you more ads, and get more revenue since the app is free for use.
2. Business Promotions
Instagram is running business, it is just like you are getting entertained and Instagram is doing business promotions, events shout out, social networking more interesting. Instagram got paid for the relevance it sets from users to content and from content to users.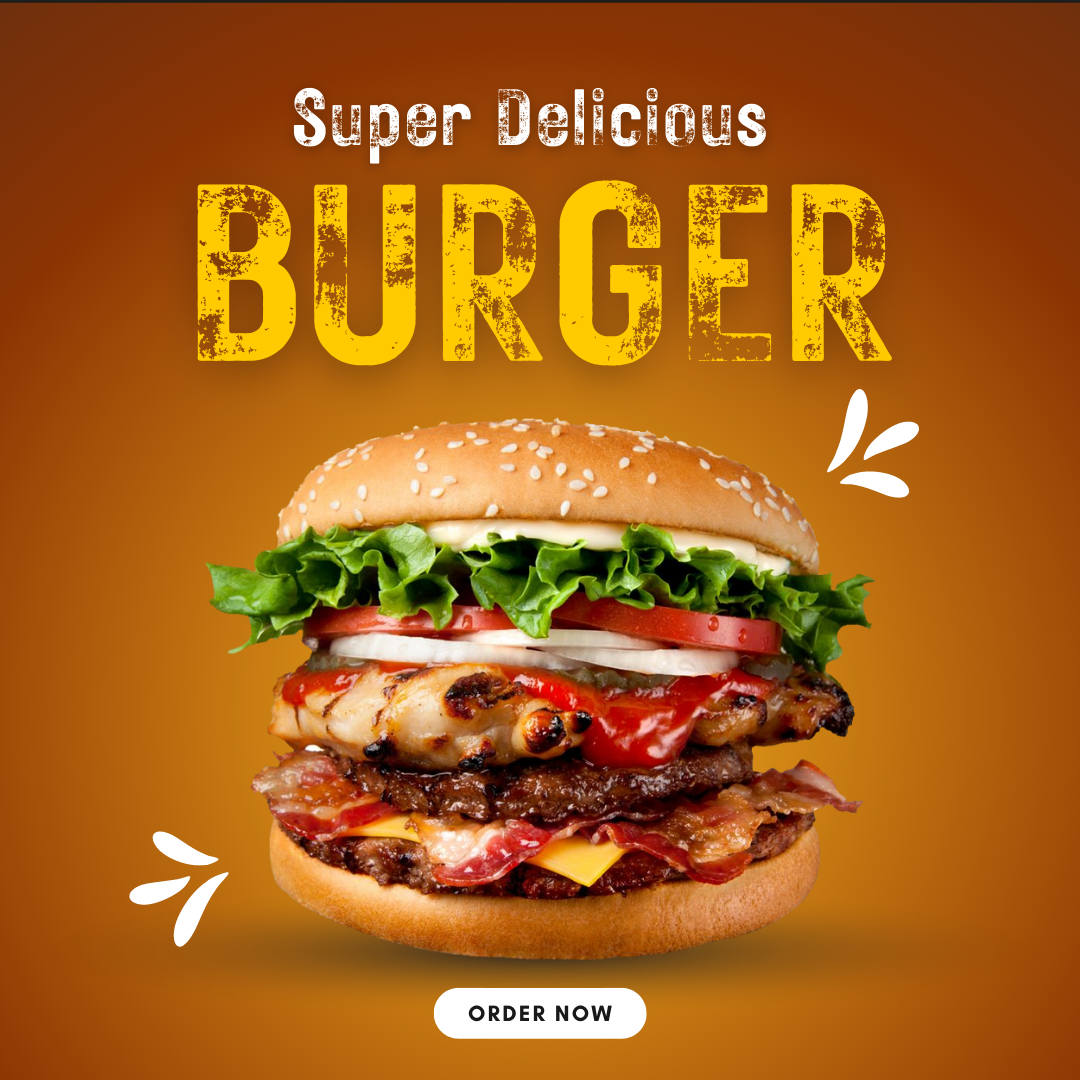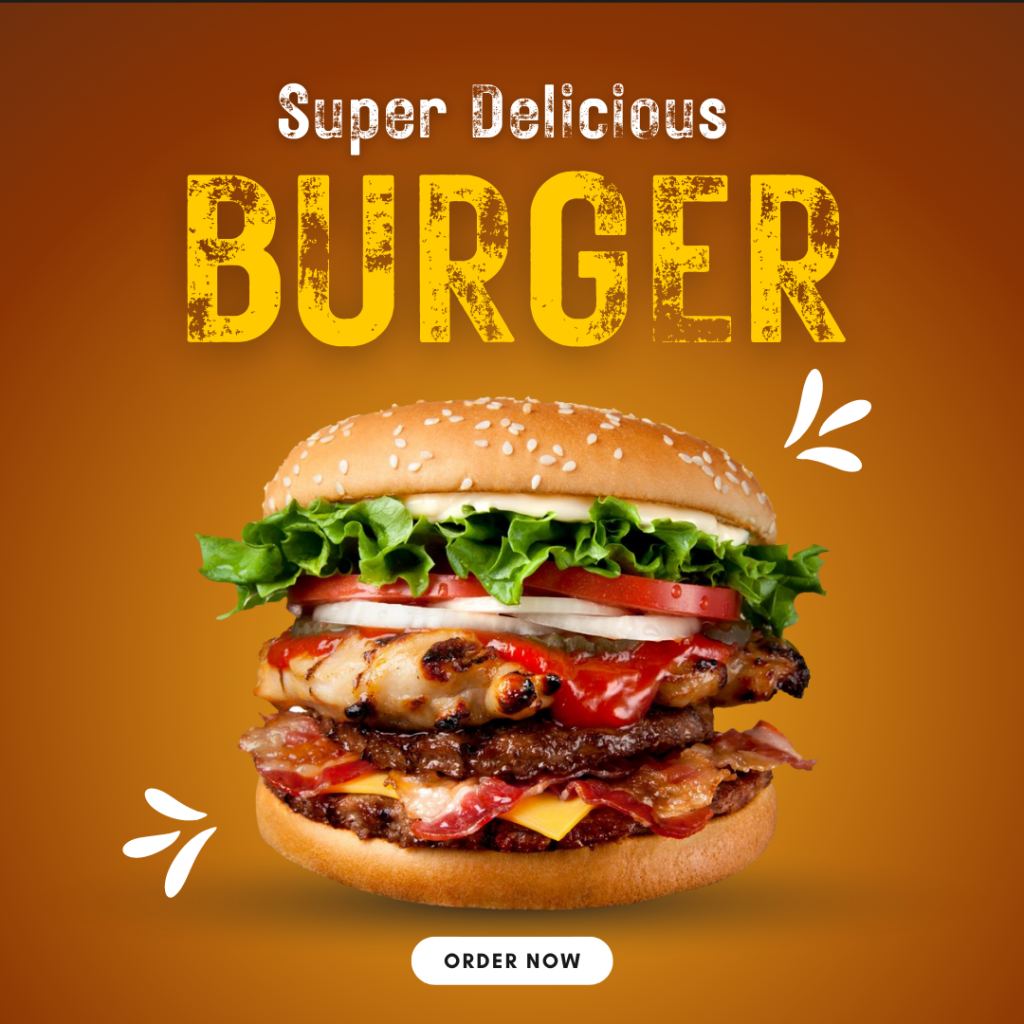 Take your business by practicing giveaway technique to next level. If you are having an online clothing store. Try using giveaway technique. You can run campaigns for your giveaways using giveaway winner picker. Instagram Giveaway Picker is a free winner picker tool that randomly picks winners from Instagram comments for your giveaway, contest, raffle or promotion on Instagram business page. This way you can get more followers on Instagram.
3. Interest Relevance
The algorithm retains your behaviors and shows you content that matches the interests you have shown on the platform. In fact, the algorithm analyzes all the "likes" you leave on posts, the time you spend on the application, the accounts you follow or even the users you interact with the most.
4. Content Relevance Challenge
The Instagram algorithm follows the precise rules that have been assigned to it. Only, one of the problems is that they change regularly and are not always easy to understand.
The reason why the algorithm is regularly updated is that Instagram analyzes the behavior of users constantly and realizes that certain content or functions reduce the time of users on the application.
Since Instagram always aims to promote the increase of time spent by users on the platform, it makes changes to the algorithm to correct the proposed content. The algorithm is not revealed in the open by Instagram and therefore must be observed by users to understand it.
However, we advise you to follow the @creators account that was created by Instagram to help content creators develop their digital skills and knowledge on the platform. The creators account is important to get more followers on Instagram.
Even though you won't have access to all the secrets of the algorithm, it's the best place to get access to the platform's news. In this article, we've put together some tips for you that will help you take advantage of the Instagram algorithm to gain engagement.
Why are brands focusing their efforts on Instagram?
Instagram is a social network with many benefits for marketers and influencers.
According to Statista:
1. Instagram brings together over 1 billion accounts.
2. In the U.S., Instagram's revenue from ads reached $9.45 billion in 2019.
3.The US will gather 120 million Instagram users in 2022.
The platform is performing higher than ever and keeps growing. According to all predictions, the platform is not about to slow down its growth. The fact that the app gathers so many users also means that it gathers a lot of diversity. Instagram users come from all over the world.
They represent all passions, interests, generations, backgrounds, lifestyles, or social backgrounds. Therefore, this platform has become the center of activity for marketing professionals. Any business can find its place on this platform, certainly because all potential customers are there.
According to Sprout Social: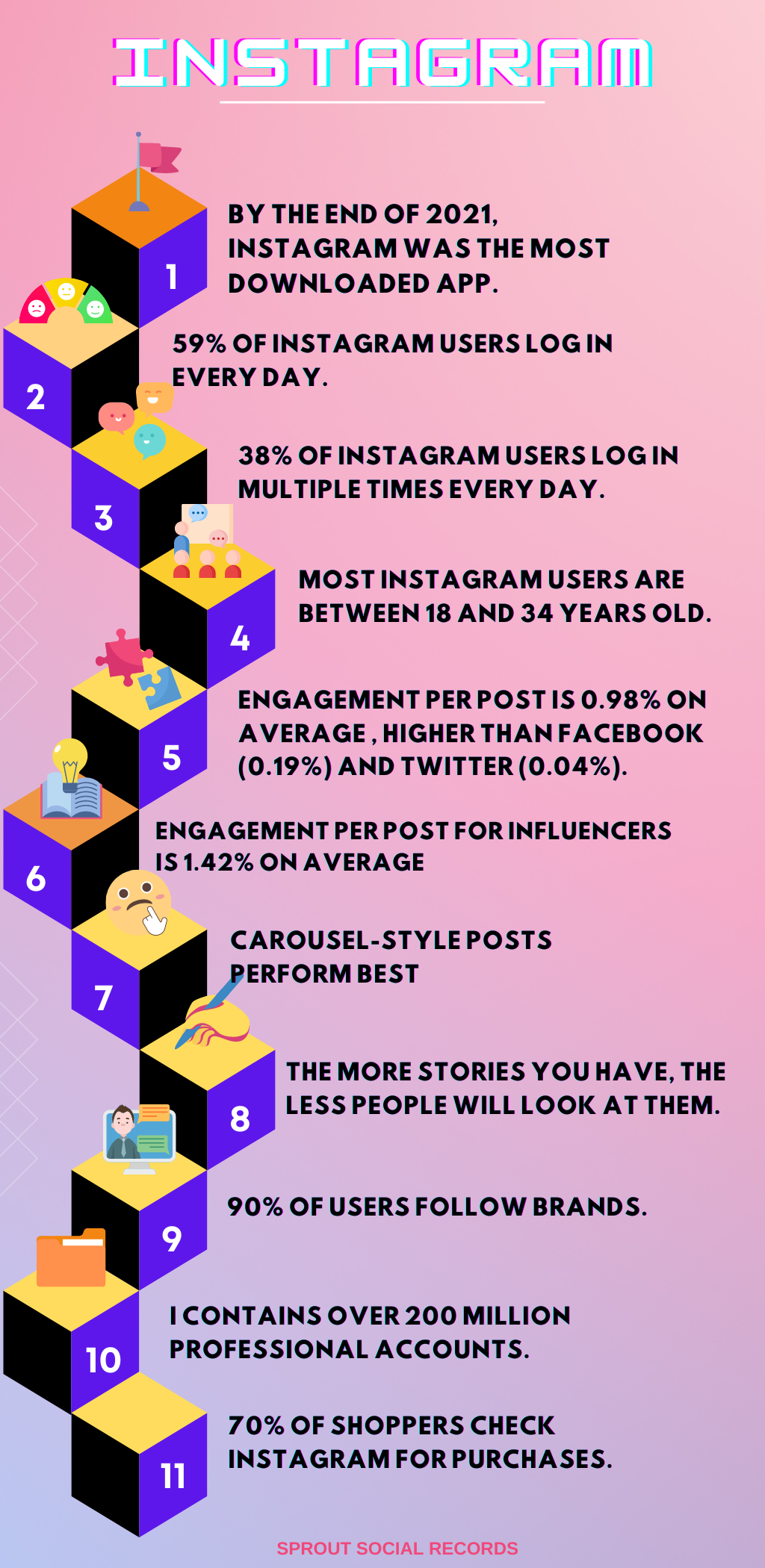 1. Popularity
Not only is Instagram one of the most popular social networks, but it is also the one where users show the most engagement with content. The Instagram algorithm is surely the reason why posts perform better than Twitter and Facebook because it cares about showing content that can be interesting and renews the analysis of profiles continuously. Instagram algorithm will get more followers on Instagram, if you put it to action.
2. Influencers Sponsorship
Instagram influencers get superior performance, which is why brands are fighting to sponsor their posts. It is a very interactive platform that many users visit regularly, especially Gen Z and millennials. Influencers often advertise different brands. Get more followers on Instagram, asking influencers to run your giveaway campaigns. Sometimes they also offer social media giveaways so for the brand they are sponsoring. They often select using random comment pickers.
3. Carousels
Instagram offers a lot of different content formats but not all of them are good, keep in mind that the more stories you post the less people will take the time to look at them all and that carousels are the most popular format.
4. 90% Following Of Brands
Finally, yet another reason for brands to join the platform is that 90% of users follow brand accounts. So, there's a good chance that your most loyal customers will follow you on Instagram to have the most recent ads.
5. 70% Purchase Decisions
As you can imagine, if most brands have a presence on the platform, your competitors are probably there too. It's important to take care of your branding to make a difference, especially because 70% of buyers check Instagram before making a purchase.
6. Business Beehive
As you can see, Instagram is a very interesting platform to increase business revenues. However, there is a lot of competition on it, which is why you need to not only differentiate yourself but also understand the algorithm to get the best conversions.
How to stay active and available for Instagram algorithm?
First, Instagram will show your content first to accounts that have previously interacted with your account. This means that people who have liked your content, replied to your posts, left comments, shared your post, saved your content, clicked on your profile, or followed your account are more likely to see your new content appear on the platform.
1. Top Ranked Content
The reason behind this is that Instagram obviously doesn't want users to miss out on content that they are interested in like that of family or friends.
How to get more followers on Instagram account? Try to put on the show, top ranked content. These are mostly simple, relatable posts, stories. You can search for such content and then make your own version to post on Instagram. Such as giveaways are quite in trend. Post trendy content and the content that actually matters, Up your game by posting trendy content. If want to know more about trendy content Hootsuite is the best stop to touch. The thirst to get more followers on Instagram will be quenched with trendy content.
2. The Feed
There are two main places where your content is shared to users. The first is the News Feed, which gathers all the content that the user is subscribed to, and then there is the Explore Feed, which gathers publications that the user is likely to like but doesn't already follow.
3. More Likes Pull More Followers
Obviously, the more popular your publication is, the more Instagram will share it with other users. That is, the more shares, likes or comments you have on your new post, the more the algorithm will consider that it is quality content that can interest more users.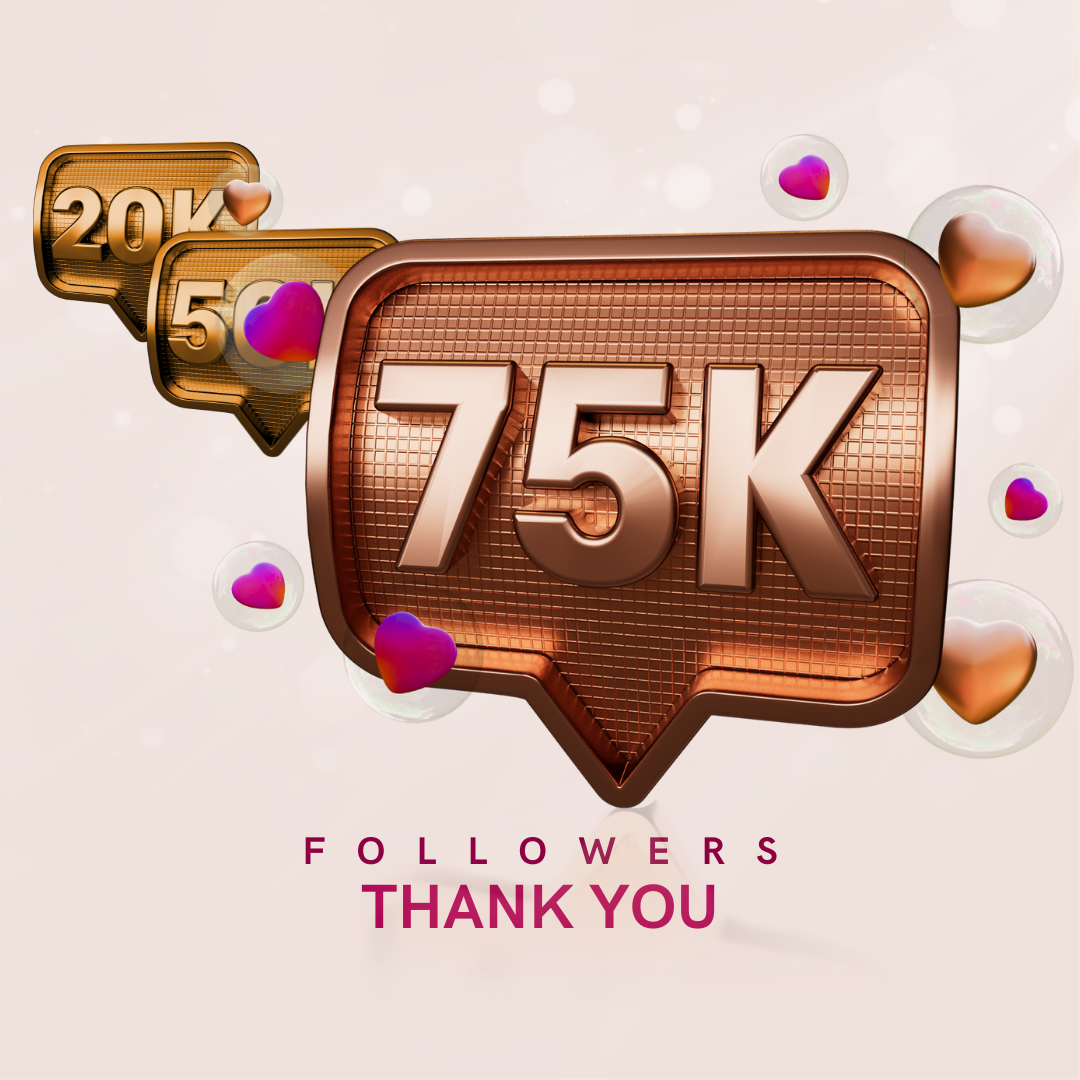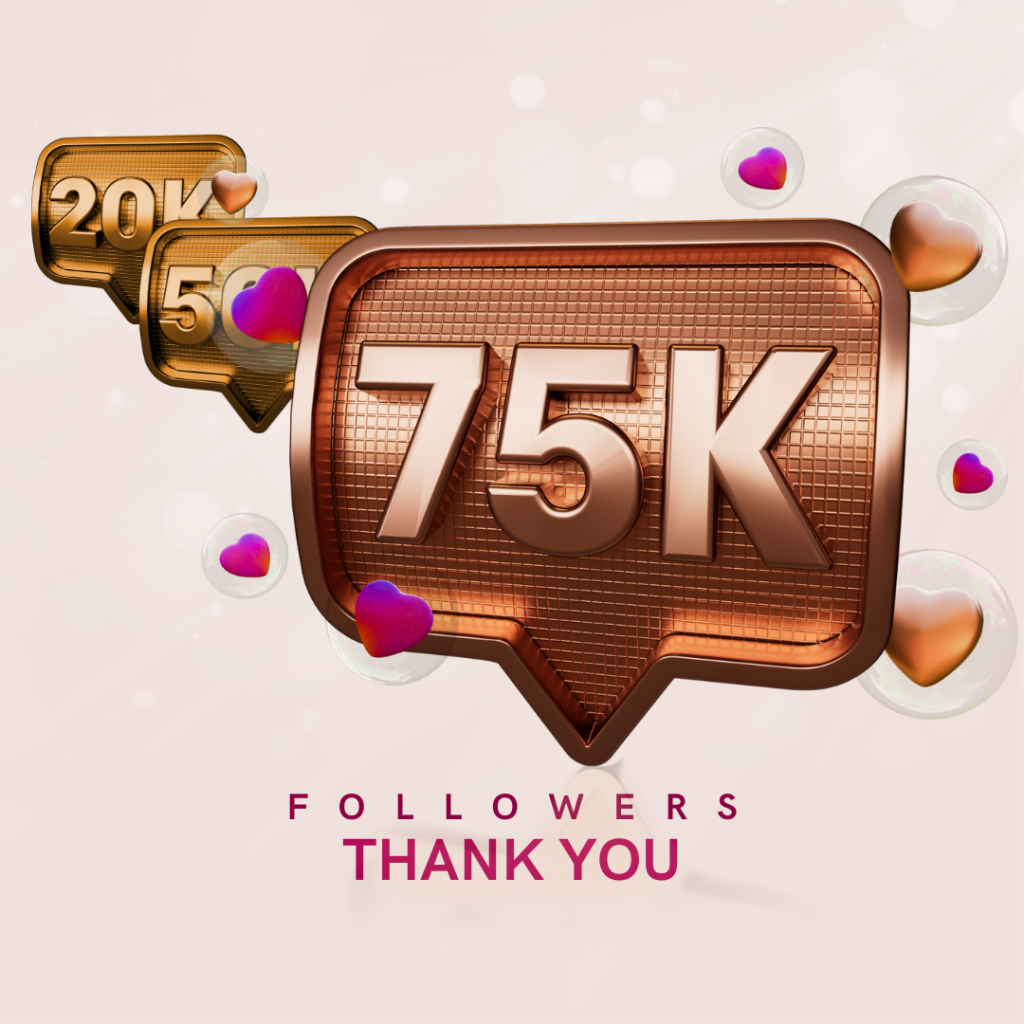 4. Loved Posts Are Top Posts
It's also important to know that since posts are no longer shown in chronological order in the news feed, they are shown starting with the post that is most likely to appeal to the user to the one that least matches the user's interests. For this, Instagram uses an interest score that considers all the elements we mention in this article to determine the order. Contrary to popular beliefs, Instagram does not favor professional accounts (business or creator) from personal accounts, it treats all content equally.
How to UP your RELEVANCE game on INSTAGRAM?
There are many tips we want to give you to increase the chances of your content being offered to new accounts that have never previously interacted with your content. These include:
1. Avoid logos
Indeed, if Instagram detects a TikTok or other logo on your video it will consider that the content is not authentic and is simply a copy of content on another platform and therefore does not want to showcase it on its own platform. Instagram has also analyzed that recycled content is less appealing to users.
2. Post content regularly
Instagram counts the number of times users interact with your content. Therefore, by posting content often your followers are more likely to interact with many of your posts and Instagram will then continue to show them your content.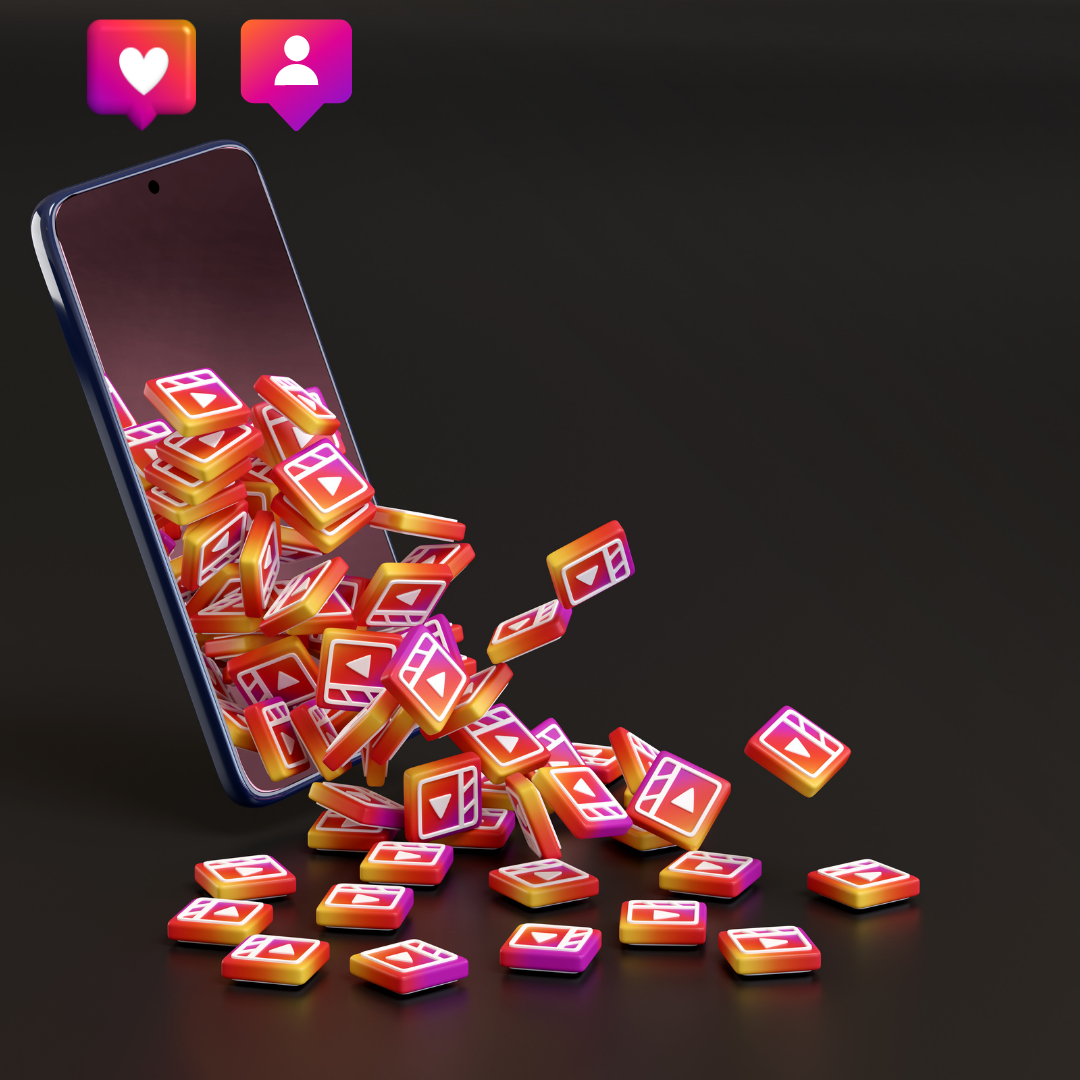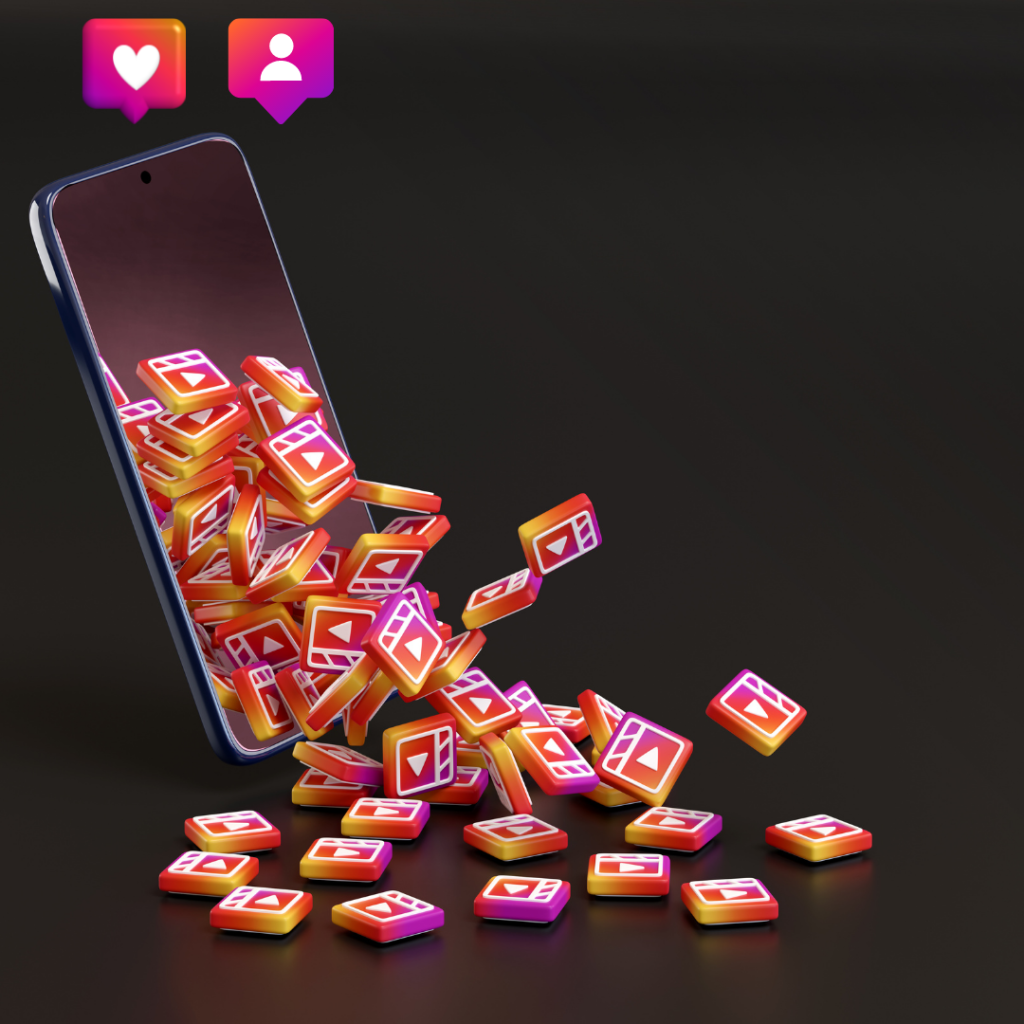 3. Post high-quality content
Instagram algorithm won't show poor visual quality content to users:
This negligence can loose you followers even when you can have. Henceforth, you should invest in content with good image quality. The content should not be blurry or slow in uploading quality. To avoid blurry images, slow videos or ones that have problems loading properly. Again, Instagram has analyzed that low quality content appeals less to users.
4. Favor Reels videos
Favor Reels videos that are entertaining, inspiring, or experimental and use creative tools like text, effects or filters. According to Instagram these types of content are the most popular and engaging for the audience. Plus, as soon as your Reels appear on the explore page they get 2 times the space of a regular post, making them a major growth driver. Read more about Instagram reels.

5. Add #hashtags to your posts
By adding #hashtags to your posts you can expand your audience to all the people that algorithm has found an interest in these hashtags. You must know how to use hashtags on Instagram. Any posts with hashtags on Instagram notify people following these hashtags. Hence, these hashtags bring like minded audience together. Hashtags are the most important strategies to get more followers on Instagram.
6. Follow Instagram's community guidelines
Instagram limits the visibility of content that shares misinformation, deals with sensitive topics, obscene or political posts, and other types of illegal content. Any user can report such content. Instagram only shows such content to users who follow you after such report. Instagram can also remove the content if it is not according to community rules.
7. Use keywords
Instagram has implemented a search function in its app that allows users to easily search for photos or videos on a specific topic. To put it simply, think of this feature as the Google search engine.
To answer the user's search and suggest the content that most closely matches it, the algorithm uses the image or video directly by trying to associate it with a category as well as the description. It is therefore to your advantage to use keywords that reflect your content, for example your products, so that anyone can find them on Instagram.
8. Make stories interactive
Use tools such as quizzes, votes, links, @mentions, locations or music that encourage the audience to interact with your content by visiting a profile, liking a story, asking a question, voting in a poll, visiting a website, clicking on a location, or playing music that keeps them viewing your content for longer. These activities will help you get more followers on Instagram.
9. Post collaborative content in cross-promotion
Instagram collaborations allows the post sharing between two accounts. So there are two authors to the post that appears on both Instagram accounts. Algorithm boosts this type of post because the post receives engagement from two communities at the same time which makes its performance much higher than a regular post.
10. Giveaways
Giveaways attracts more followers. The procedure is very easy.
Make an interactive post or poll.
Ask people to comment to win lucky draw
Use giveaway winner picker to pull out unbiased results
Post the winner names and send giveaway to them by contacting them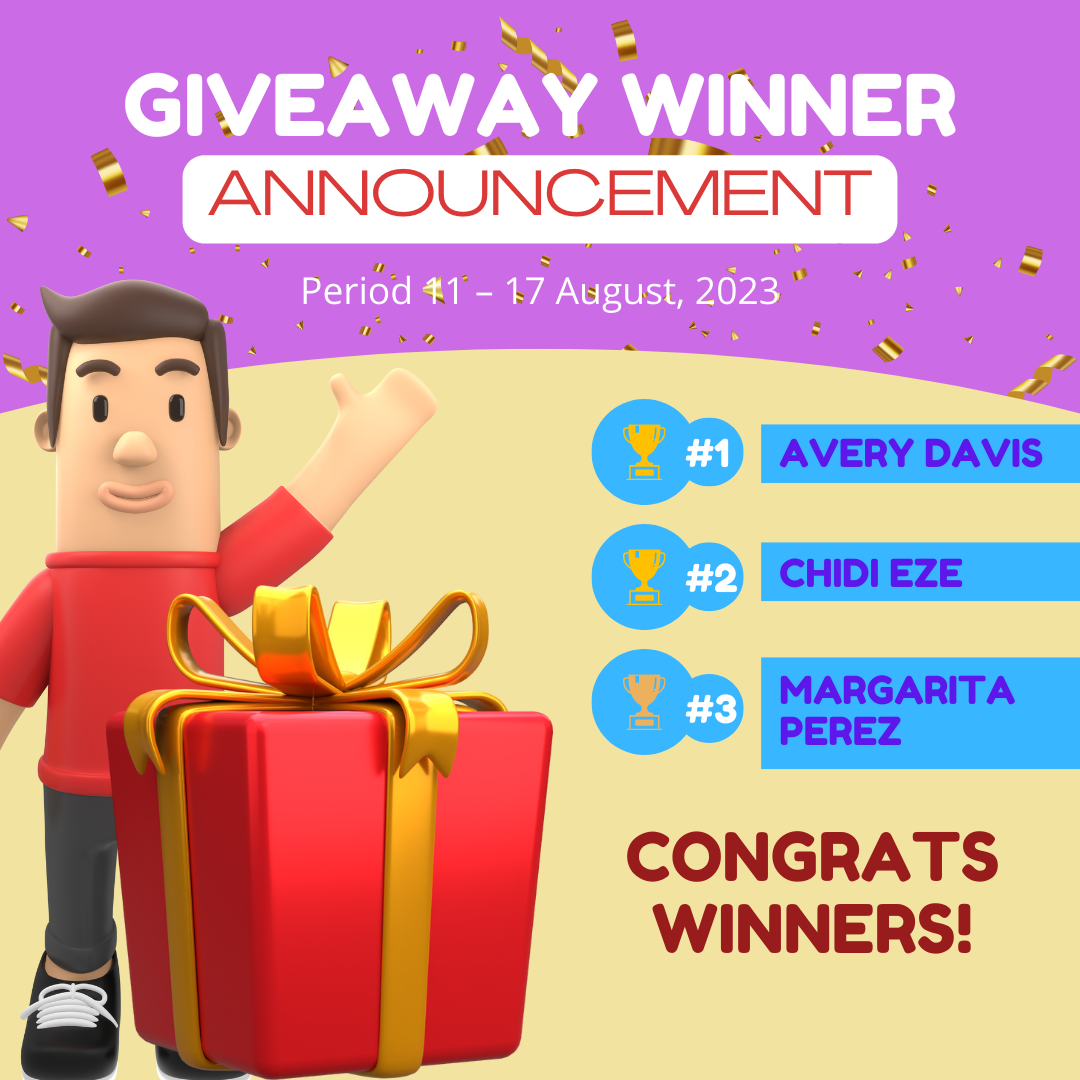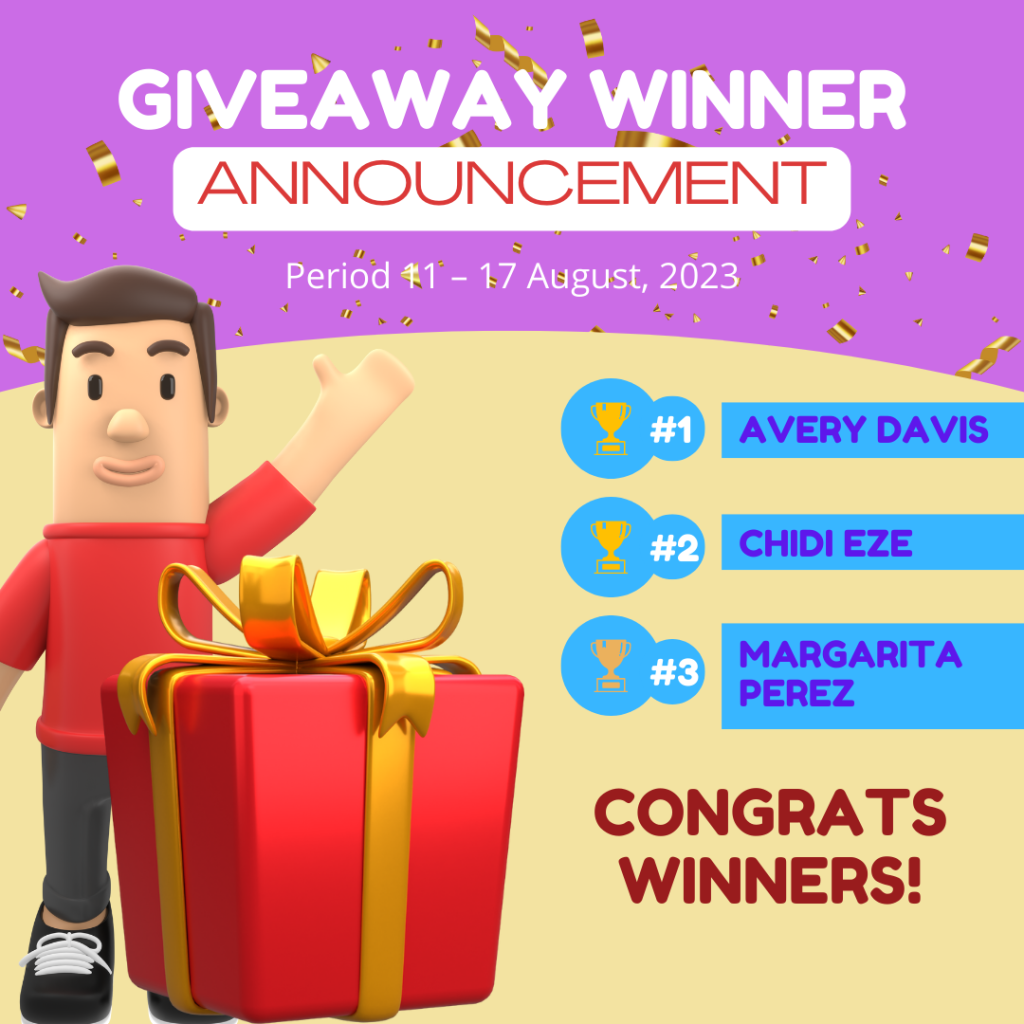 Conclusion
To conclude, we recommend that you regularly look at your Instagram performance statistics to know which of your content is most liked so that you can focus your efforts on it and subsequently maintain or increase the engagement you receive from your community. Consider subscribing to @creators to get new updates on how the algorithm works. You can also visit Creators website. For your next post, keep in mind all the details that Instagram analyzes to put all the chances of success on your side. Now that you have all the keys in hand, good luck!