Like to know what is trending now? Want to connect to likeminded people?
Looking for an audience for your product? The answer is the same: Hashtags!
Hashtags have become everything on social media. It's almost like Google for Instagram and Facebook.
With Hashtags you can search, tag and organize everything on the social networks.
So, let us teach you a few tricks about using hashtags.
1. Be Unique
Use hashtags that are not too worn out. Don't chase the most popular hashtags. Instead use more specific hashtags for your posts that are relevant to the topic.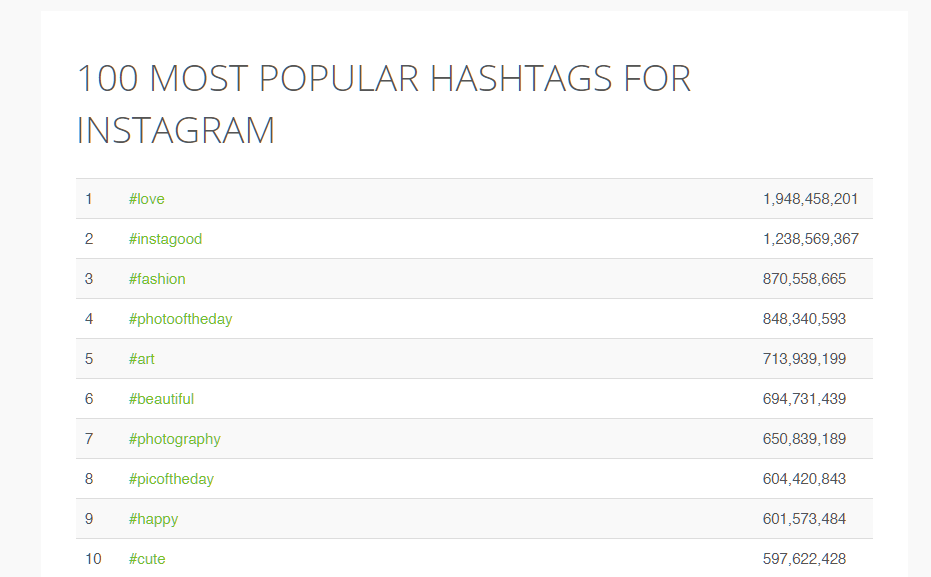 Now while doing that don't forget that you need hashtags that are easy to remember. Best thing is to find an account on Instagram or Twitter that is in your niche, and see what hashtags are they using. After that try to see how those hashtags would fit your instagram goals and how can you modify them.
Best Hashtags is a great resource for hashtag research, be sure to check it. There are also tons of other important free resources that can help you get viral.
2. Use more than ten Hashtags (but not too many)
Good practice is to use at least 10 hashtags (example of hashtag strategy below).
Some of them can be general like #giveaway, but you should also have more specific like #fridaygiveaway, and your own unique made hashtags like #andys20giveaway. By doing a combination of multiple hashtags with different popularity (the more general are trending way better than the more specific one) you are driving different streams of followers to your page.
Using the most general hashtags brings you followers that have never even heard about you before. Bringing the followers from the more specific hashtags usually brings followers that are already following some of your competitors. Lastly your own unique hashtags give you brand awareness, a type of uniqueness that will make you recognisable as a name/brand, it's like recognising Nike in sport hashtags.
Unique hashtags bring and retain the best followers. Only problem: it's hard work to make them viral, and it takes a lot of time and effort to develop them and associate them through your brand. So every time you post something make sure that the unique hashtags point back to you and work back at your brand exposure.
3. Use the right language
This point has two subpoints. Use the right language of your audience and use the right language (like English, French, German etc), let me explain.
Use the right language of your audience. For example if you are gamer try to use gaming vocabulary to get your ideas across. For example many gamer wont talk about their computer or Mac, they would instead just say my rig. So if you write a post about repairing your computer you can go with #rigrepair.
There are many other popular terms like GG, EZ, Griefer, Noob, Nerf and many more that can be effectively combined with other "normal" and make great hashtags.
Using the right language, as in real languages like English, French, German and others means that you have to make sure that your hashtags make sense in the language that you are posting.
For example Giveaway in French is Concours or Cadeau and popular hashtags are #concours and #cadeaux.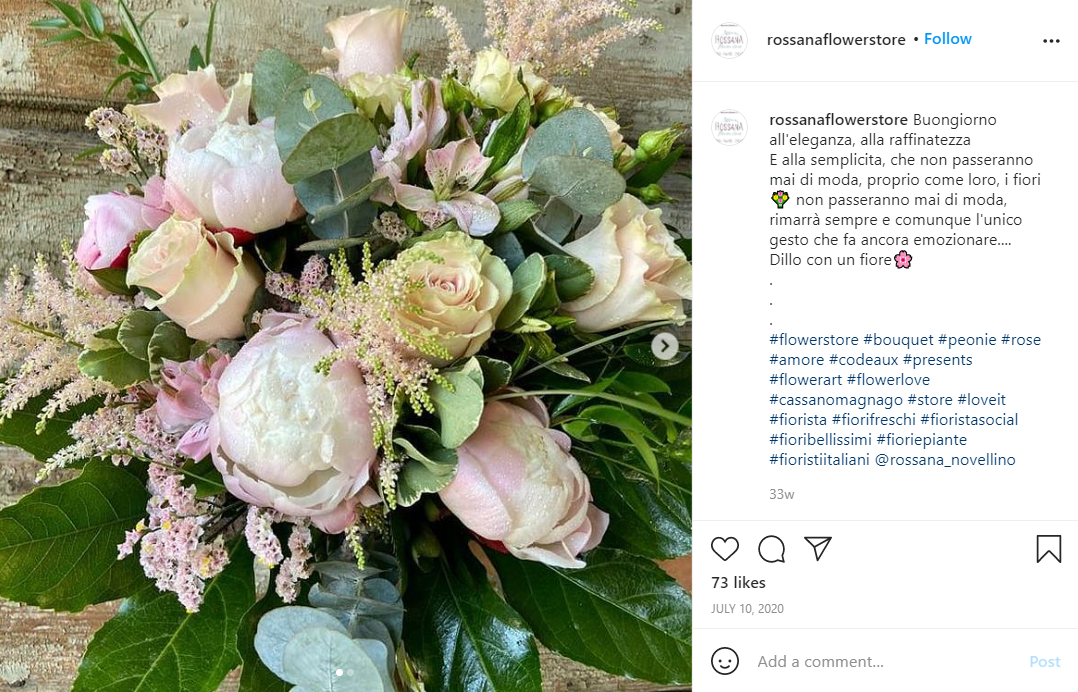 4. Build a Strategy
Success with hashtags doesn't happen overnight (like most things I guess).
You must build a hashtag strategy that will take into account all the hashtags you use and when you use them. You have to put effort and attention in this and see how your hashtags perform over time.
Many times people will get lucky with a combination of hashtags and gain big exposure on one post. They would think – Hey wait a minute, this is easy! But it's not, and you won't be able to replicate your success with one viral post if you don't make your own hashtag strategy.
We have a great article on hashtag strategy, but let us give you a excerpt of how good hashtag strategy about digital marketing on Instagram works. For this strategy you have to choose around 14 hashtags and choose them by the following scheme:
8 easy hashtags – meaning hashtags that are generic. For example if you work with digital marketing this hashtags will be #digitalmarketing #marketing #marketingonline etc. You can also put here generics like #like # follow #instagood, but you shouldn't put too much unrelated hashtags.
3 medium hashtags – these are hashtags that are more specific to your field. For example #socialmediamarketing #advertising #contentmarketing etc. Mainly something that describes your niche.
3 hard hastags – the name hard is misleading a bit, it should be ultraspecific. Now this hashtags have to depend on the post you are making. So there are no set rules here, just put something that perfectly describes your image. This is also the place where you invent your own hashtags. You can make hashtag of your brand like #osortoo or #osortooapp etc. This is the hardest part of the Instagram hashtag strategy.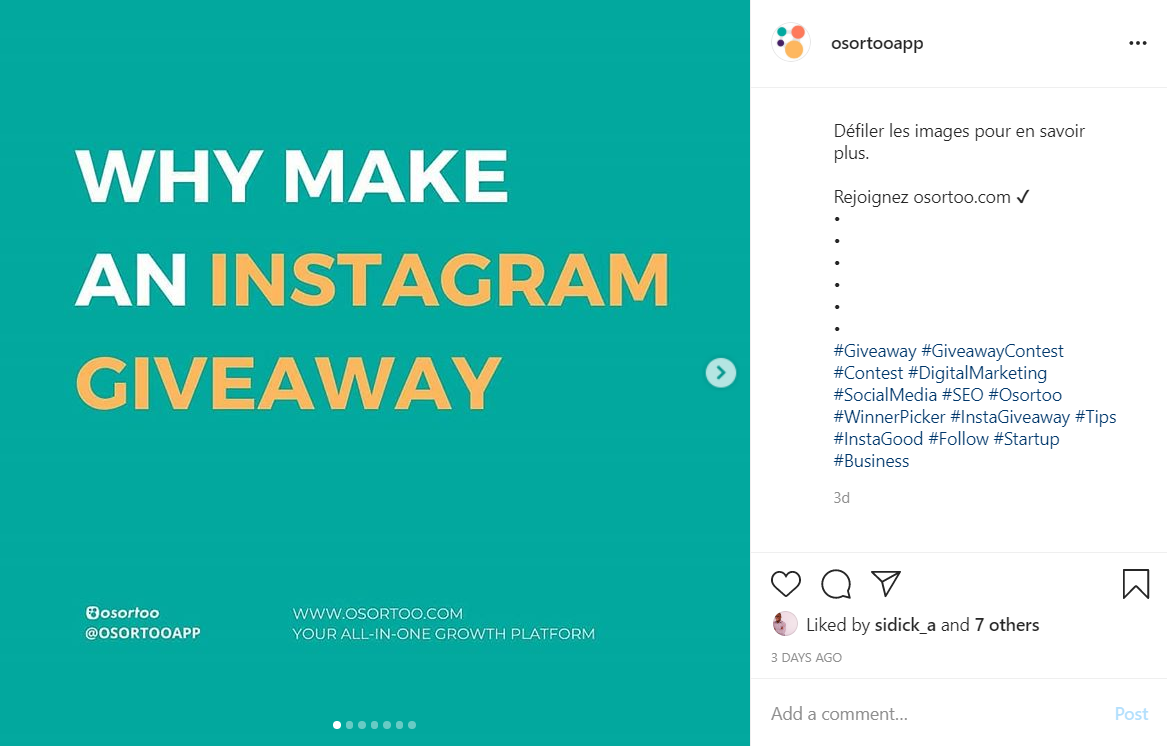 Conclusion
Hashtags are great for connecting like minded people and helping your audience find you on social media. To use effective hashtags in 2021 is to follow some rules. Main thing is to have a good cocktail of hashtags that will lead your followers to your content. So try to be unique, experiment with different hashtags and make some hashtags of your own. Watch the competition and see what hashtags are doing good there. Use all of this to make a great hashtags strategy and go out there and conquer the world!