Flighting is a method of advertising planning that consists of scheduling a regular rotation of on-off broadcasting. When advertising is on, it is called "flighting," and when it stops, it is called "hiatus." A company can use the strategy of "flighting" to reduce its advertising expenditures while relying on the promotional effect of earlier advertising. The company begins regular advertising as soon as sales drop or more funds become available.

Any company begins regular advertising as soon as sales drop or more funds become available. There are several things to consider when flighting an advertising campaign, such as the frequency of flights (how often ads will run), the duration of each flight (how long ads will run), and the overall schedule (when ads will run). Additionally, it's important to determine what type of media will be used for each flight. Flighting can be a complex process, but with careful planning it can be an effective tool for achieving marketing goals.
What is a Flighting Marketing Strategy?
Flighting is a flexible advertising scheduling technique that can be used to save money and focus on the most lucrative time periods for a certain service or product.
The promotion of items that are seasonal or associated with particular hours of the day or days of the week is frequently done via floated media schedules.
"Seasonal Products." Does it ring bells?
Let me elaborate: Thanksgiving, Halloween, Christmas, New Year and might be a time of year when people like to travel during the "Summer Holidays."
These are the precious seasons of branding and marketing new products. People have their wallets open to spend on loved ones and you have just the kind of thing they would love to offer as a token of love to their friends, family and loved ones, maybe their pets too.
So this is actually a thing?
Yes, it is.
So we are talking about Giveaways here as we know, we are experts of Giveaways. As a marketer, I am opening my pandora box.
MARKETING IS ALL ABOUT MEETING NUMBERS!
Marketing is not an easy job. People ask for results and they want their money to bring more sales to their stores. Now, it is not Hogwarts, it is a teeth clenching budget and guys you need to meet a number.
Conversion
When my first client sat with me, it was my boss. He was not sure of spending 100$ on Google ads when people are spending on Youtube non skippable video ads. The timing is probably going to create this plan. Any external factors or global events can make and break your plan for you. Conversions rates are one guideline for you to decide what to tell clients, when they ask,
"How much you need to get 1000 pairs of socks sold in a month."
Conversion Tracking
There is a number that your client wants from you. When I searched about Google conversion rate: Simply dividing the number of conversions by the total number of ad interactions that can be linked to a conversion within the same time period yields the conversion rate. Your conversion rate would be 5%, for instance, if you had 50 conversions out of 1,000 interactions, as 50 divided by 1,000 equals 5%.
Your conversion rate may exceed 100% if you track more than one conversion activity or decide to count "Every" conversion. This is because many conversions might be added up for each interaction.
To measure your conversion rates and ultimately use them to inform your advertising choices, employ conversion tracking in your account.
When does Conversion happen?
A conversion happens when a click on your advertisement or another engagement with it results in a valuable activity for you, like a purchase, newsletter sign-up, phone call, or download.
Tracking conversions is crucial because it may help you understand how the effectiveness of your ads and listings directly impacts the success of your company. Additionally, conversion tracking can assist in determining which advertising, listings, and keywords are most effective for your company.
GIVEAWAYS AND CONVERSIONS
Salient Feature of Giveaway Campaign
A campaign should last 25 to 60 days at the most.
The months of June and November are ideal for launching contest promotions
The average number of fields on contest entry forms is 10.
Social network auto-fill may boost conversion rates by over 189% when used in participation forms.
The bulk of giveaways on social media last no more than seven days.
Industry Important Numbers for Giveaways
The biggest industry for contests is entertainment, followed by music and technology.
The typical contest prize is worth $369.
One of the most well-liked categories for contest prizes is travel offers.
Contests appear in just 0.56% of Instagram posts.
There is a 5.8% engagement rate for every 100 followers in contests with rewards of $1,000 or more.
Facebook accounts for 78.4% of contest shares. WhatsApp gadgets are unique among mobile devices at 17%.
The average cost per click for active campaigns is $0.18.
Video contests are used by about 89% of sectors to advertise their goods and services.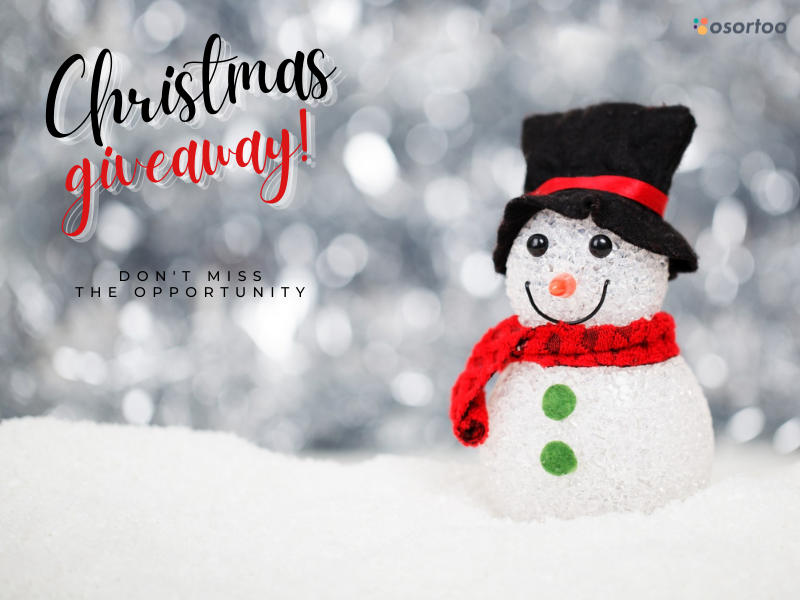 Random Facebook Comment Picker
That's a lot of competition, especially given that individual Facebook visits typically last between 10 and 12 minutes. This indicates that the majority of people scroll, and it takes something genuinely captivating to stop them from scrolling and pay attention.

Random Facebook comment picker Osortoo's all-in-one platform, you can design beautiful forms for your competitions and sweepstakes and choose winners for your prizes. You may use Osortoo to display your contest while it is in progress, construct an event registration page, and utilize the real-time event countdown feature.
Osortoo compiles information to reveal who commented and what their comment was, then chooses a winner at random from this group. Additionally, you can post the results on social media to let your followers know who won. Using our giveaway winner selector, you may select a winner for all social media networks. Random Facebook Comment Picker is not the only option; you can also have live contests online, and the Osortoo live contest will generate results on its own. Additionally, the participants' data was shared at the time of contest, this will help you decide your marketing strategy.
Winner Post & Story Card
You will receive our unique Winner Put Card to post on your profile and let your followers know who won.
Install the Winner Story Card as your Instagram Story by downloading it. This simplifies the entire announcement process and improves the aesthetic appeal for your followers.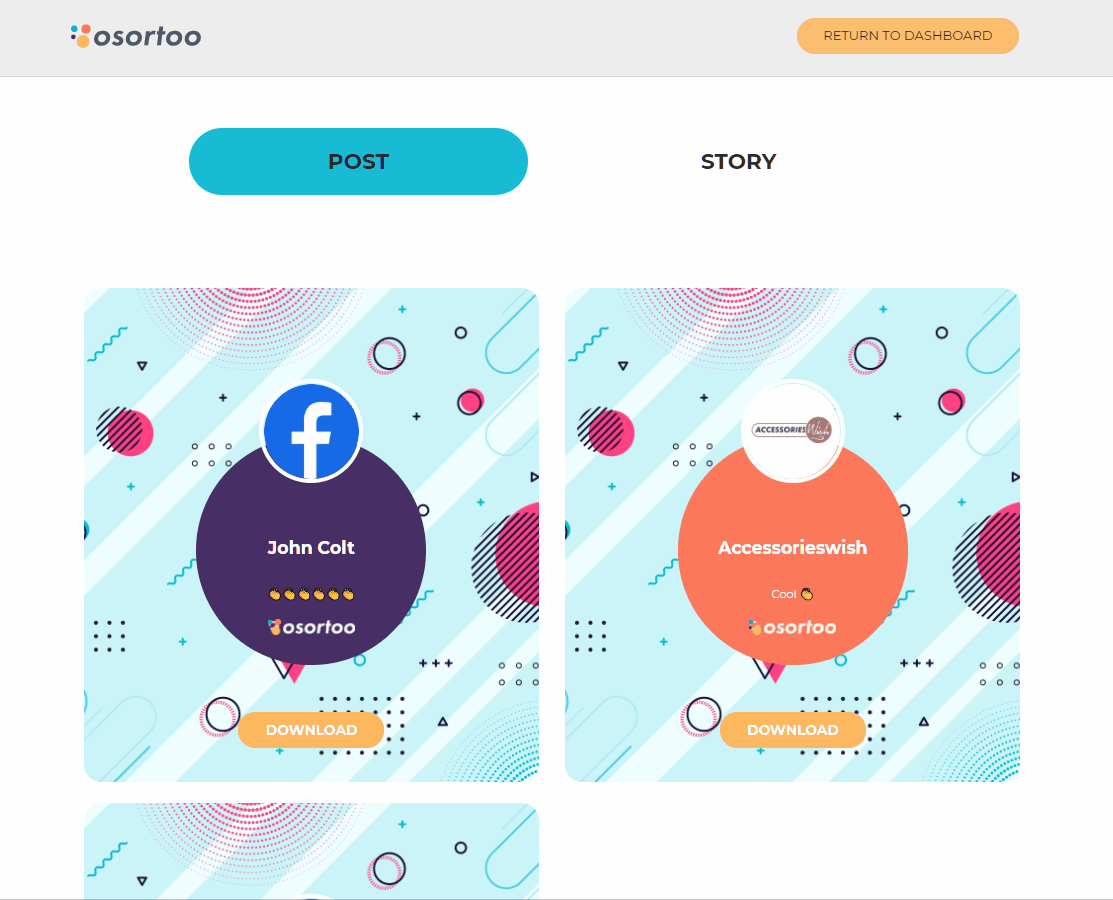 Besides for the visual appeal Osortoo cards also signal to the participants in your giveaway that you are running a fair game.
It gives a clue that you are using an Internet tool to pick your winners, everyone had an equal chance to win. So they will be more likely to take part in your next giveaway hoping to get the prize.
Ready to try our Multi-Platform Picker?
Take a look at this short guide on how to set up your account and pick.
SIgn up to Osortoo and start picking now.
Apart from this you can try our separate Instagram Giveaway Picker and Facebook Giveaway Picker. This features gives you one free draw if you want to test our tool.
Facebook Laws and Regulations for Contest:
Facebook and the majority of other social media sites have guidelines for giveaways and contests. A Facebook post offering a competition or gift based on comments should, at the very least, contain the following details:
The fact that your company is funding the competition or giveaway.
If you didn't buy or provide the reward yourself, please state what it is and, if appropriate, the name of the business or organization that did.
The contest's start and end dates
Who can participate in the competition (including any restrictions like age, country, etc.)
Permission to utilize the content shared through the competition for your firm
Each participant has given Facebook their consent.
Anything that could disqualify a post (pornography, obscenity, copyright or trademark infringement, etc.).
And you need to be concerned about more than simply Facebook's policies.
More and more nations are enacting laws governing the use of personal data, particularly in terms of privacy and security. The General Data Protection Regulation, adopted by the EU in 2018, is the most well-known, although other nations are attempting to catch up.
One requirement of the GDPR is that you must have a valid business reason for needing a customer's personal information. Contests are undoubtedly eligible.
For instance, you can request a name, email address, and even a physical location to send the reward to the winner(s) of a contest (s). But there's a catch: The GDPR forbids corporations from utilizing consumer data for any purpose other than what it was intended for. Therefore, you must obtain separate, explicit consent before adding the information you gather through contest entrants to your database or email list. And you cannot make providing such permission a condition of participating in the competition.
Additionally, there are laws governing images in the US. For instance, the photographer of a photograph may grant you permission to use it (thus waiving copyright), but they are not permitted to provide you permission to use the names or likenesses of any individuals in the image. Each person would have to give a separate release for it.
When it comes to crowd photos, there is even another caveat. Since you would be utilizing the image for promotional purposes and another company's logo could be seen in the backdrop, on a t-shirt or baseball cap, for instance, it might be deemed a trademark infringement. The GDPR, which covers far more than Facebook comment contests and affects virtually every business on the planet, is something we do recommend you to become aware with, along with the regulations of your nation.
CONCLUSION:
Flighting is a common method of advertising planning that consists of scheduling a regular rotation of broadcasting and the suspension of all broadcasting. Flighting is often used to reach specific objectives, such as creating awareness or generating leads, and can be an effective way to control ad spend while still achieving desired results. Giveaways are a very great way to carry out this strategy at your business marketing projects. Learn more about Fall months business strategies.