Get creative with Fall spice and boost sales!
The leaves are changing color and the air is getting crisp, which can only mean one thing-fall is here! As a business owner, you may be wondering how you can take advantage of the autumn season to promote your company. Here are a few fall marketing ideas to get you started. When several personnel contacts as many potential customers as they can in a short period of time to persuade them to take a specific action, this is known as a "sales blitz." Hosting a sales blitz with your team is one trendy trick to get more attendees. The appropriate course of action in this scenario would be to visit you on Small Business Saturday.
Take part in Small Business Saturday in the fall
Participating in Small Business Saturday is a terrific way to get attention for your company, whether you run a children's boutique, a dentistry clinic, or a commercial real estate agency.
Small Business Saturday: What is it? An annual event called Small Business Saturday is held during the holiday shopping season to promote supporting independent merchants rather than big-box retailers. Customers go out to their neighborhood shops on Small Business Saturdays. 26th November is the day to stand and help small businesses.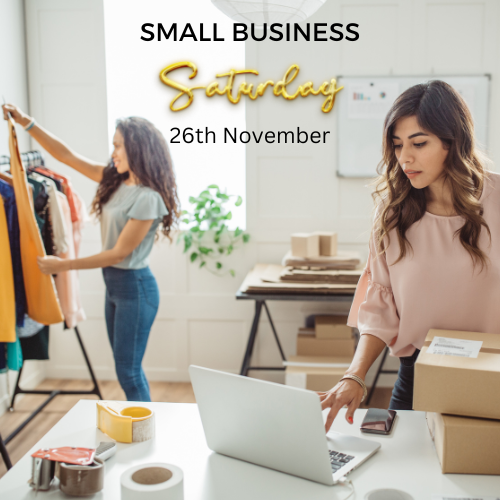 Between Cyber Monday and Black Friday comes Small Business Saturday. It's a unique day of the year intended to aid small companies in the US in gaining more customers.
If you want to attract more visitors, give participants a compelling incentive to stop by your booth during the event. Use these legitimate marketing strategies for upgrading your marketing techniques.
Steps to Grow a Successful Business this Session
you can carefully define your goals, identify target markets, and develop effective strategies. Taking the time to plan allows you to optimize your resources and efforts, ensuring you achieve the best possible results during the sales blitz. To be prepared for a sales blitz, follow these steps:
Identify Your Goals: Clearly define the objectives and targets you want to achieve during the sales blitz. This could include increasing sales revenue, acquiring new customers, promoting specific products or services, or expanding into a new market. Set measurable goals that align with your overall business objectives.
Prepare Your Team: Ensure your sales team is fully equipped and motivated for the sales blitz. Provide them with comprehensive training on the products or services they will be promoting, sharpen their selling skills, and communicate the goals and expectations for the blitz. Set up regular team meetings to share updates, address challenges, and maintain enthusiasm.
Get Organized: Develop a detailed plan and schedule for the sales blitz. Determine the target market, identify key prospects or leads, and create a strategy for reaching out to them effectively. Assign specific territories or segments to individual sales representatives, and establish clear communication channels for reporting progress and exchanging information.
Provide Best Value to Customers: Create compelling offers and promotions that provide exceptional value to your customers. Consider discounts, bundles, exclusive deals, or limited-time offers that generate a sense of urgency and incentivize customers to make a purchase during the blitz. Highlight your products or services' unique benefits and advantages to differentiate yourself from competitors.
Give Back to the Community: Incorporate a social responsibility component into your sales blitz by giving back to the community. Consider donating a percentage of the sales proceeds to a charitable cause, organizing a volunteer event, or partnering with a local nonprofit organization. Promote this aspect of your sales blitz to engage customers who appreciate businesses that support their communities.
Remember to continuously track and evaluate the results of your sales blitz, making adjustments as needed. Analyze the effectiveness of your strategies, assess the return on investment, and gather feedback from both customers and your sales team to improve future sales blitz initiatives.
Small Business's Digital Marketing Tips for Fall 2023
As a successful small business owner with limited online marketing experience, the task of boosting your online presence can be overwhelming. We understand that your time is valuable, which is why we recommend considering the use of these marketing tips to simplify your Fuel Your Business Growth process. Here are some digital marketing Tips for Growing a Successful Business in Fall 2023:
Pre-plan your Marketing Strategies to grow your business
This Thanksgiving, don't your customers should be in awe of the amazing offers from your favorite stores. Make sure to check your websites for special holiday sales and discounts. By planning ahead and doing your market research, you can snag them to buy some great gifts for loved ones – without a sweat on your forehead but may on theirs for spending. So start your holiday promotion early, and enjoy the fall.
Promote the upcoming season's goods and services
Advertise goods and services that are about to go out of stock
Sell goods and services with a Thanksgiving theme.
Be Creative with your images in your promotions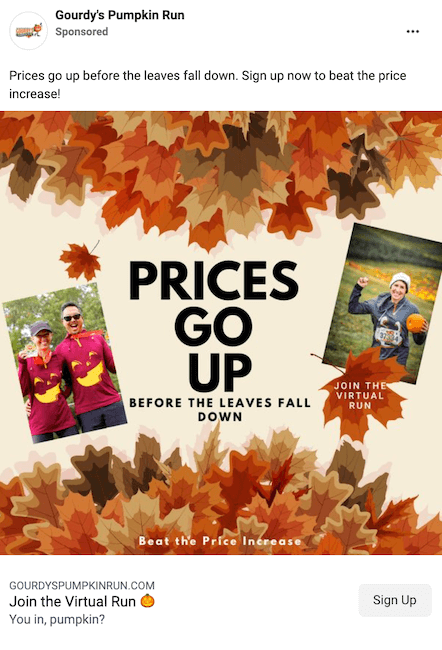 Market your business in a fun way
An enjoyable family activity that will keep the kids occupied while you socialize with their parents is a pumpkin carving competition. Invite friends, former and present clients, and others to your office for a fun afternoon of carving and refreshments. Alternatively, advertise it as a free public event on your social media platforms.
If you don't have the time or room to host a party, you can still give away free pumpkins to onlookers or host a coloring competition with a fall theme. Host your Halloween party with the zest of marketing. Why not pick your exotic products on the show? Below-the-line red mango tour for brand awareness and boosting sales.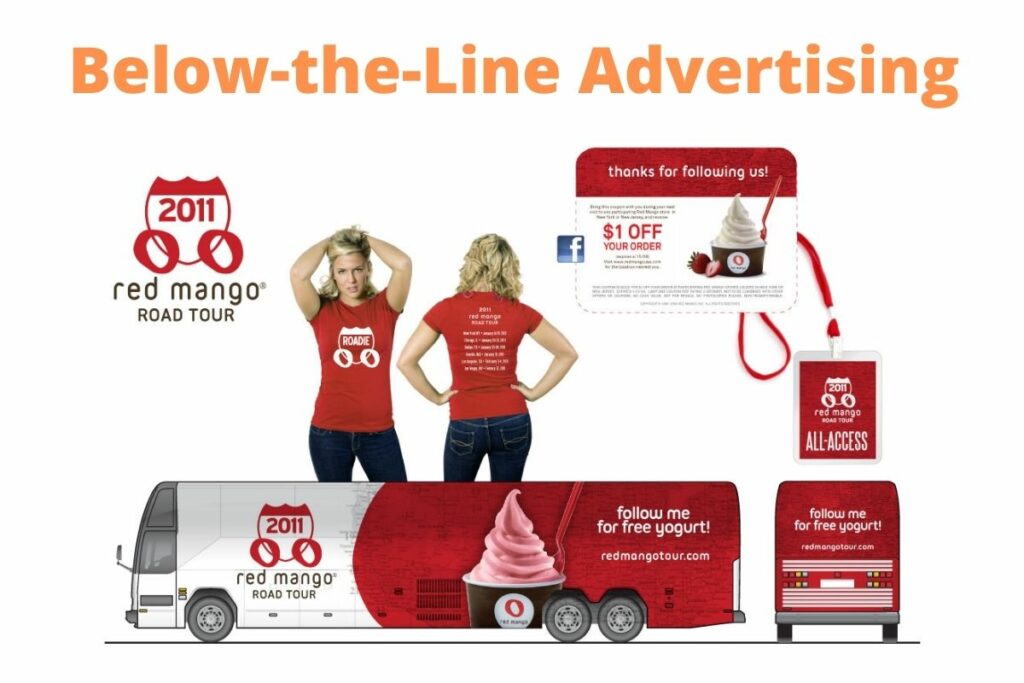 Focus on the comfort of potential customer
As we enter the winter season, it's important to focus on products that will help keep our customers comfortable. This means stocking up on items like blankets, throws, and pillows. It's also a good idea to promote winter-themed items like scented candles and body lotions. By doing this, we can create a cozy atmosphere that will make our customers feel right at home.
To maximize your current customer base, also consider implementing a customer loyalty program or utilizing marketing strategies tailored to customers' purchase histories. These approaches can help you enhance customer retention and boost sales.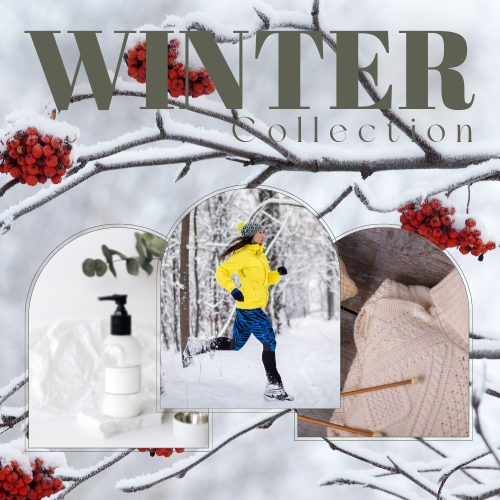 Display your old stock for discounts and giveaways
If you're looking to get rid of some old stock, consider discounts, free trials, and giveaways. This is a great way to clear out inventory while also attracting new customers. Plus, who doesn't love a good deal?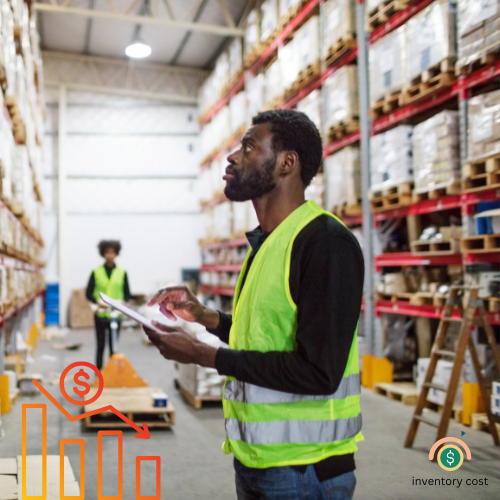 Embrace the Role of Social Media
Leverage social media marketing to engage with your audience and promote your business. Create compelling content, share updates, run contests or giveaways, and encourage user-generated content. Utilize platforms popular among your target audience, such as Instagram, Facebook, or TikTok.
One of the most common mistakes is neglecting the importance of creating content for both humans and search engines.
Use Free Promotional Tools and Claim Your Website
Take advantage of free promotional tools like Google My Business account, Bing Places, and online directories to increase your online visibility. Additionally, ensure you have a professional website that reflects your brand and provides essential information to potential customers.
By engaging with individuals online, you can begin to understand their needs, concerns, and challenges. This enables you to gain insights into their pain points and issues, helping you better address and cater to their specific requirements.
Promote Yourself on Social Media
Regularly share engaging content, including product highlights, seasonal promotions, and behind-the-scenes glimpses of your business success. Encourage user interaction, respond to comments and messages promptly, and use social media advertising to reach a wider audience.
Use Email Marketing to Nurture Business Growth
Consider developing a series of emails with an autumnal theme that has a core purpose, value, and call-to-action if you want to build a fall newsletter that converts. Incorporate autumnal elements into your email content. This could be anything from mentioning pumpkin spice lattes or hayrides in your subject line, to using images of leaves or autumn scenery in your email.
Build an email list of interested prospects and customers, and use email marketing campaigns to nurture leads and drive sales. Send targeted messages with personalized offers, exclusive discounts, or helpful seasonal tips to keep your business top-of-mind.
Promote Festive Products or Services for the Christmas season
This triangle will lead you to nerve-wracking inventory management but this will pay off:
1. When you have your products sold and you're got cash in.
2. When your warehouse is ready and empty for new stock to be onboard.
3. When you will get pre-booking for better items, you would know how much you are in demand for different products.
Collaborate with Other Local Businesses
Small businesses often face challenges when it comes to getting the word out about their products and services. Limited visibility and resources, such as budget and time, can make this task even more daunting. However, one of the best ways to overcome these obstacles is by collaborating with others to make it happen.
Identify complementary businesses and entrepreneurs in your local area and explore collaborative marketing opportunities. This can involve cross-promotions, joint events, or sharing each other's content on social media. By collaborating, you can expand your reach and tap into new customer networks.
End-of-Season Retrospect
As the fall season comes to a close, take the time to review and analyze your marketing efforts. Evaluate what worked well and what can be improved for future campaigns. Gather feedback from customers, track key performance metrics, and make data-driven decisions to refine your marketing strategies.
Fall Exciting Giveaways for Small Business
You can giveaway for promotion, either for achieving your goal of getting your brand known by everyone or to increase your sales. You can choose multiple ways to promote your brand such as:
1. Lottery contest live
The lottery contest give your access to data of customers these live contest forms can be customized and you can hold a contest away from social media. This separate contest will help you get connected to your real customers. This will also make you more visible in the clutter of brands. There is a cut throat competition and such live contest makes you different and stronger brand.
2. Social media awareness campaign
For designing this campaign for promoting with advertisements, promotions and deals:
1. Identify your goals and objectives for the campaign. What do you want to achieve?
2. Develop a creative and catchy hashtag that encapsulates the essence of your campaign.
3. Promote your campaign across all of your social media channels. Make sure to use eye-catching visuals and include
Giveaways on Facebook, Instagram and TikTok
Announcing new product free samples for reviews
3. Create engaging content
Create engaging content that will resonate with your audience. Think about what they care about and what would interest them.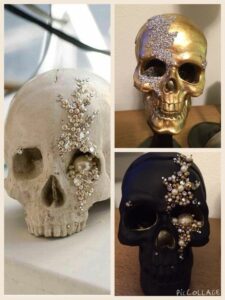 1. Pick the best time
Your best friends are the big holidays, like Christmas, New Year's, Fourth of July, Valentine's Day, etc.
Smaller regional, religious, or communal holidays are also fantastic since they give individuals a sense of belonging and make them more receptive to your personal or brand message.
Birthdays, the day you started your business, the day you had 1,000 clients, and other personal holidays may all be wonderful occasions to celebrate. There are also giveaways, of course. Use the comment picker to avoid spending too much time choosing from a large pool of participants. The use of a giveaway winner picker aids in the impartial selection of the winner.
2. Pick the right Prize
For instance, if you manufacture homemade jewelry, one of your products could be the prize. You can create an extra item of jewelry in a unique color for the reward. Make an addition that is unique a prize. As a result, if others wanted to possess it, they had to enter your giveaway.
One piece of sound advice is to avoid constantly opting for the most expensive options. Create something worthwhile that will further enhance your relationship with your followers.
3. Keep simple rules
The best strategy is to follow the "3 actions necessary" plan and keep this section straightforward. Encourage your participants to:
Follow you on the social network(Youtube, Facebook, Instagram,Twitter, Linkedin)
Like your Giveaway post
Leave a comment/tag a friend
One rule is for yourself. Avoid extensive counting of who comment subscribed and liked and who didn't. You should use a comment picker for choosing winners, at all contests.
Let comment picker choose a winner for you
We have compiled great information of how to choose a winner for the contest using comment picker. It is time that now you should start using comment picker for choosing winners from your entries in comments for the giveaway contests.
Conclusion
In conclusion, these marketing strategies will help promote your business this fall. By utilizing social media, staying active online, and providing valuable content, you will be able to reach new customers and grow your business. So don't wait, get started today and see the success you can achieve.