Instagram Comment Picker is the perfect tool to manage your customer relations and marketing strategies. Ansoff (1957) outlined four tactics for corporate growth in a now-classic article for the Harvard Business Review. These four strategies also specify the many investments and activities that go into each of the four fundamental types of marketing plan. Whether the emphasis is on new or current products and new or existing markets determines the strategy.
1. Market Penetration Strategy
Let's explain this with Monica corporation. In order to expand its market share, Monica corporation has decided to employ a market penetration strategy. This involves offering its products at a lower price than the competition in order to attract new customers. In addition, the company will increase its advertising budget and focus on promotions in order to generate more interest in its products.
The company believes that this strategy will allow it to quickly gain market share and become a leading player in its industry. In order to ensure success, Company X must carefully monitor its competitors' pricing and promotional activities. Additionally, it must make sure that its products are of high quality and meet the needs of consumers.
An organization is following a market penetration strategy when it concentrates on selling its present items to current clients. The marketing initiatives that place the most emphasis on improving existing customers' loyalty to prevent them from being lost to competitors, luring competitors' consumers, boosting the frequency of product usage, and turning nonusers into users will dominate this sort of marketing plan.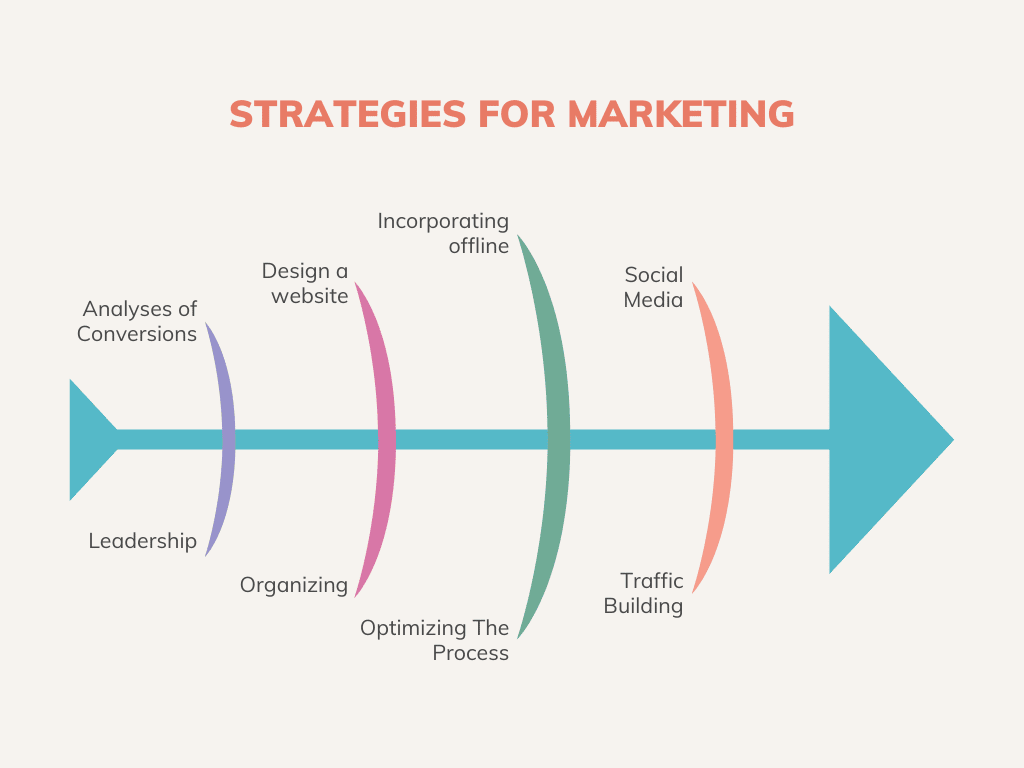 Apply Market Penetration Strategy with Instagram Comment Picker. Instagram comment picker help business reach new audiences via announcing giveaways, discounts, with "comment and share on your profile activities".
Businesses can now use an innovative tool to break into new markets with ease – the Instagram comment picker. With this unique software, businesses can quickly and easily identify target audiences and craft tailored marketing campaigns that reach specific users on the platform.
The Instagram comment picker works by scanning comments posted on public posts across the platform and extracting useful data such as user demographics, interests, and other relevant information. This data is then used to tailor campaigns designed to engage targeted users in a meaningful way. For example, businesses can create content specifically tailored to certain age groups or geographic locations that will more likely convert into leads.
2. Market Development Strategy
A market development plan is the attempt to increase sales by offering current products in new markets. There are a number of ways to approach market development. The most important thing is to have a clear strategy that takes into account the unique characteristics of your product or service, your target market, and your business goals.
A market development plan is the attempt to increase sales by offering current products in new markets. The goal of such a plan is to identify and capitalize upon new opportunities for growth within an existing product portfolio. With the ever-changing nature of consumer behavior, it's increasingly important for businesses to stay ahead of their competition and develop innovative strategies that will help them succeed in their respective markets.

A popular tool used in this regard is Instagram comment picker- a customer engagement tool designed to gather feedback from users on various topics while monitoring overall sentiment towards a brand or product. Instagram comment picker allows companies to gain valuable insights into how customers perceive their products, which can then be used to inform and shape more effective marketing strategies tailored specifically for each target audience.
One common approach is to focus on a specific target market segment and develop a marketing mix that appeals to that segment. Another approach is to identify new markets for your product or service and develop a plan for penetrating those markets.
Whichever approach you take, it's important to have a well-defined strategy and objectives, and to track your progress along the way. By taking a systematic and disciplined approach to market development, you can give your business the best chance for success.
Such initiatives can entail breaking into new geographic markets, including those abroad.
Key marketing initiatives include expanding distribution networks and raising consumer knowledge of products.
For a product to more closely meet the needs of the local market, some product modification may be necessary. For instance, as fast food businesses expanded into foreign markets, they frequently modified their menus to better suit local customers' dietary requirements.
Because the company and its products are not well recognized in the market and the new market is unfamiliar to them, there is some risk involved in expanding into it with an existing product.
Due to the length of time needed to develop distribution, awareness, and product trials, the return on marketing investments in such a strategy will probably take longer than those in a market penetration strategy.
3. Product Development Strategy
A product development strategy is a critical part of any business. It can be the difference between success and failure. There are a few things to keep in mind when developing a product development strategy.
Know your audience. Who are you developing the product for? What do they need or want? What are their buying habits? Knowing your audience will help you develop a product that they will actually use and benefit from.
Keep it simple. Don't try to develop a product that does everything for everyone. Develop a product that solves a specific problem for a specific group of people.
Be different. There are already a lot of products on the market. To be successful, you need to offer something unique. Find a way to stand out from the competition.
Test, test, test!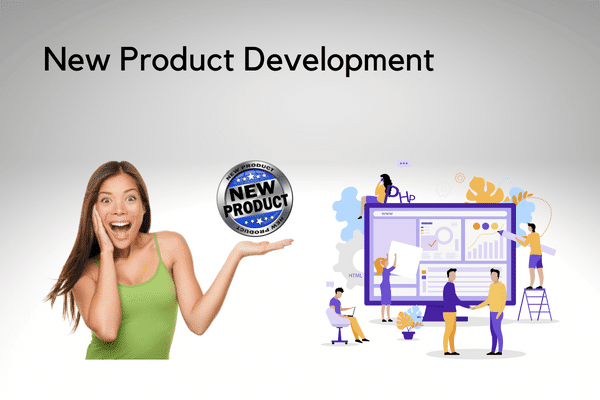 A typical marketing tactic used by businesses that can benefit from their ties with current clients is the development of new items to sell to them. For instance, American Express has been successful in selling travel-related services by utilizing its connections with the holders of its credit cards. Similar to how Internet and phone services have been added to the offerings of cable television companies. Activities related to research and development are crucial to this strategy. Creating awareness, generating interest in, and making a product available should happen rather quickly once it is developed because the company already has a relationship with customers. Because the required product may not be available, a product development plan is riskier than a market penetration strategy.
4. Diversification Strategy
Introducing new items into fresh markets is part of a diversification strategy. In reality, a brand-new company is being founded here. This is the riskiest method and is probably going to take the longest to get a return on your investment.
According to the text, "Strategic Management: Concepts and Cases", a company that follows a diversification strategy is one that seeks to enter new businesses in order to grow. There are four main types of diversification: concentric, horizontal, conglomerate, and vertical. A concentric diversification strategy is when a company enters a new business that is related to its current business. An example of this would be if a company that currently sells bicycles decided to start selling bicycle helmets. A horizontal diversification strategy is when a company enters a new business that is at the same stage of production as its current business. An example of this would be if a company that currently sells shoes decided to start selling shirts. A conglomerate diversification strategy is when a company enters a new business that is unrelated to its current business.
Bonus Strategy: Promotional Strategy to Increase Engagement
A promotional strategy is a crucial phase of the process of a business. One strategy that is quite popular among business people is giveaway strategy. Who doesn't like giveaway? Giveaway means distribution of prizes with certain conditions, like share, comment, like and follow. This marketing strategy is certainly a smart move. This strategy is supported by Marketing Automation System. It optimizes marketing strategies to be more structured and easier.
Giveaways are in trend in social media. For instance in Facebook and Instagram, they are quite popular.
These activities show that several business opportunities exist. Such as increasing engagement.
Types of Giveaways:
Self Giveaways:
This type functions independently from terms and conditions for promotional content and host-determined prizes.
This self-promotion is typically carried out by well-established business owners who have a sizable consumer base. Additionally, the business needs additional marketing funding for giveaways.
Depending on the organizer or host that is chosen, the terms and conditions also change and serve different objectives. Participants are asked to follow social media accounts, like, and share posts. Some organizers even impose tasks as a requirement.
Regarding the awards, they might come in a variety of forms depending on the organizer's preferences. Depending on the marketing strategy, it might be a physical product or a digital product like NFT.
Giveaway Sponsors:
Furthermore, if the company is small, you may choose to choose a giveaway sponsor. A sponsored giveaway is a gift-giving event that is run by a host or other third party.
This kind of contest doesn't take a lot of work because a third party host will organize the full series of activities, from providing information to announcing the winners. Simply set aside money in your budget to cover the cost of the hosting services.
Typically, multiple brands attend this series of events at simultaneously to ensure that the awards for the participants are even more varied. Usually, a third party will organize this sequence of activities, from providing information to announcing the victors. Just create a budget to cover the cost of the hosting services.
Typically, a number of businesses attend a series of events at once to ensure that the rewards awarded to participants are even more varied. Utilize the tools of your event management system to boost attendance and give events a polished appearance.
If raising brand awareness and high engagement are your objectives. Then select this giveaway kind.
Why giveaway is an important strategy?
In the world of marketing, there are many strategies that companies use to increase brand awareness and generate leads. One such strategy is giving away free products or services, also known as a giveaway. While some may view this as a waste of resources, giving away freebies can actually be an effective way to grow your business. Here are three reasons why:
1. Wider Audience:
It helps you reach a wider audience. By giving away free products or services, you are opening up your brand to new potential customers who may not have heard of you before. This is especially beneficial if you are targeting a specific demographic.
2. Good Will and Trust
It builds goodwill and trust. When you give away freebies, people see that you are generous and trustworthy. This can help build long-term relationships with customers and make them more likely to do business with you in the future.
3. Increase in leads
As a business owner, you're always looking for ways to increase leads and grow your customer base. And what better way to do that than with a giveaway? But not just any old giveaway – an Instagram comment picker giveaway.
An Instagram comment picker giveaway is a great way to increase leads because it allows you to target a specific audience. And when you use an Instagram comment picker tool, it makes it easy to select a winner.
4. Increase engagement
As a business owner, you always want to find ways to increase engagement from your target audience. After all, engagement is key to driving conversions and boosting your bottom line.
One simple way to increase engagement is to use a comment picker. This tool allows you to randomly select comments from users, which you can then highlight on your website or social media channels.
Not only does this help you engage with your audience, but it also encourages others to leave comments and join the conversation. Plus, it's a great way to show off some of the positive feedback you've received from customers.
5. Increase brand awareness
Increasing brand awareness can be a daunting task for small businesses. But by using a Instagram comment picker, you can easily increase the visibility of your brand and get more people talking about your products or services.
A comment picker is a tool that allows you to randomly select comments from social media, forums, and blogs. This is a great way to get unbiased feedback about your brand. By selecting comments from a wide range of platforms, you can get a better idea of what people think about your brand and how you can improve it.
Using a comment picker is an easy and efficient way to increase brand awareness. Not only will you get more people talking about your brand, but you'll also be able to gather valuable feedback that you can use to improve your business.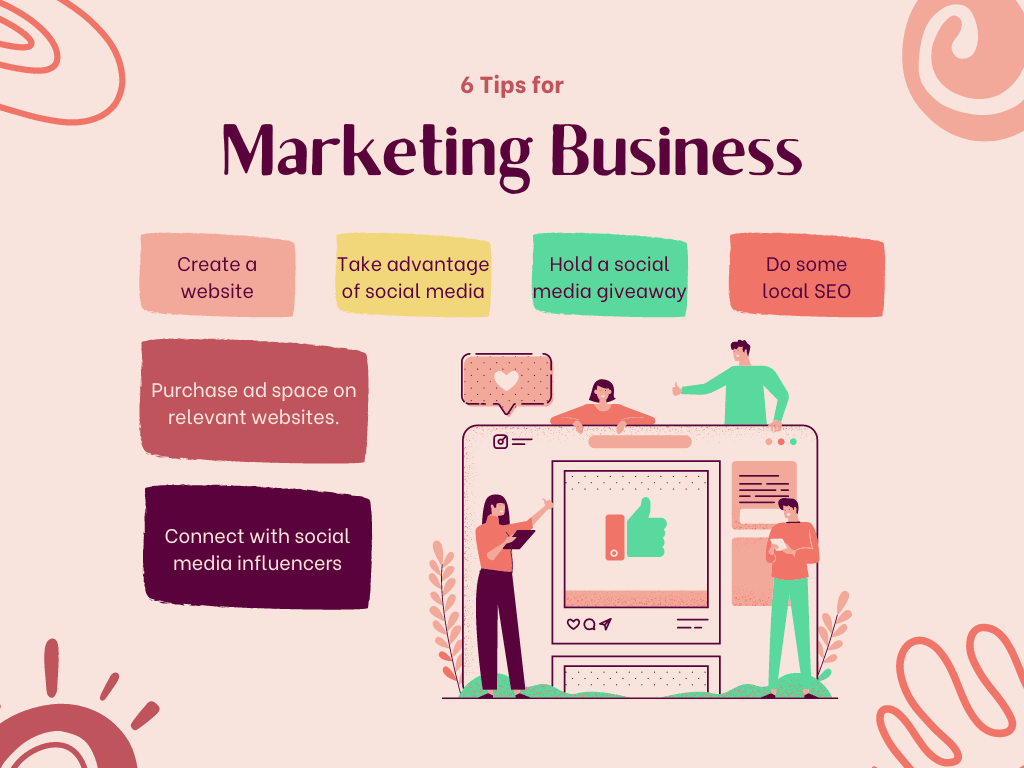 6. Save in marketing costs
When it comes to marketing, many businesses think that they need to spend a lot of money in order to see results. However, this isn't always the case. There are plenty of ways to save on marketing costs without sacrificing quality or results.
One way to save is to use comment picker. This is a tool that allows you to randomly select comments from social media posts. This can be a great way to get honest feedback about your products or services without spending any money on advertising.
Another way to save on marketing costs is to use free or low-cost resources whenever possible. There are many free online tools and resources that can be just as effective as their paid counterparts. Do some research and see what options are available before spending any money.
Finally, don't be afraid to get creative with your marketing efforts.