In today's world of social media, businesses and brands are on a mission to engage their audience like never. For this, we just need a bit of magic and creativity to create captivating contests and exciting giveaways that spark our followers' imagination.
We started with the basics, but now we're breaking free from the ordinary and reaching new heights of creativity. Our goal is to create content that captivates our audience, leaving them eager to join in the fun.
Welcome to the era of Creative Social Media Giveaway Contests!
20 CREATIVE BUT SIMPLE CONTEST IDEAS
Never run a contest before? That's fine! You can create a manageable yet engaging contest that brings more attention to your brand and offerings. The key is to come up with simple social media giveaway ideas that people will be excited to take part in and share with their friends. Let's take a look at the different types of contests below.
1. Like, Comment, Save, and Share to Enter
Keep it simple and effective with this classic giveaway format. Your audience enters by interacting with your giveaway post, making it a low-effort, high-reward approach.
For Instagram giveaway, combinations such as "Share N Like," "Like N Comment," "Share N Tag Friends," etc. can increase participation and exposure.
Pro-tip? Make sure to offer an irresistible prize that will make contest participants willing to save and share your giveaway on their social media channels for a chance to win.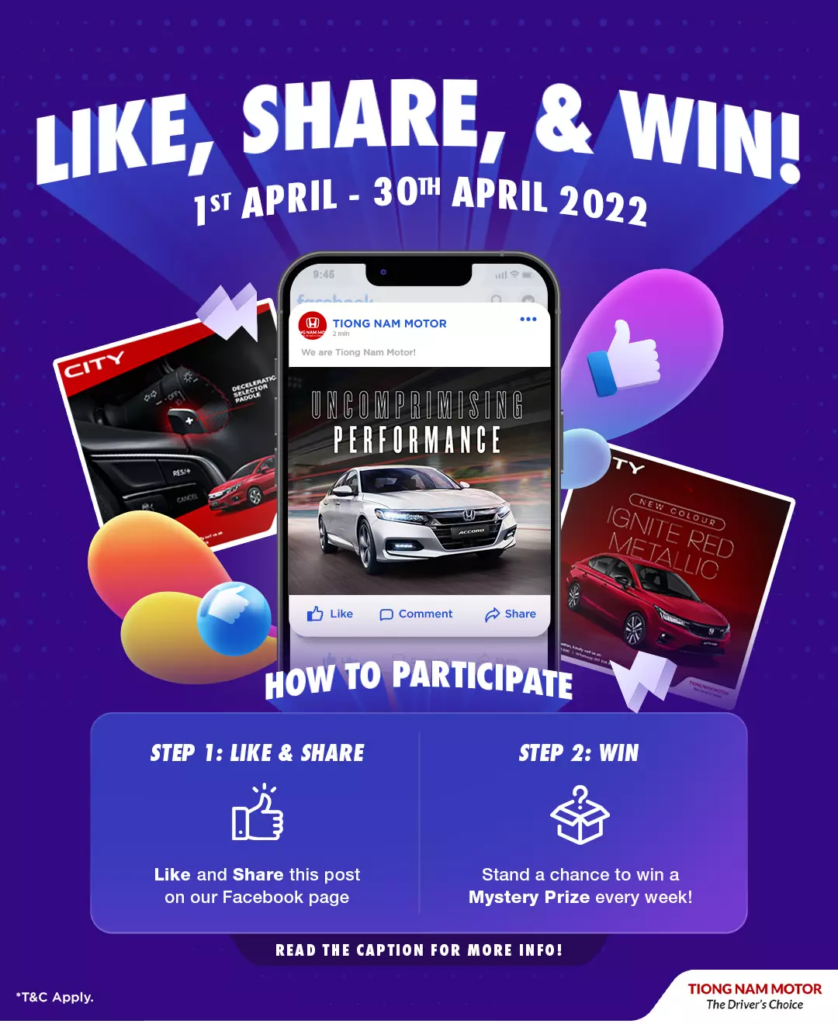 2. Hold a Photo Contest
Host a photo challenge across your platforms, asking participants to showcase your product or service through creative photographs. You can invite your followers to post pictures of (or link to) your items on their accounts if this suits the theme of your business. In this instance, you are ensuring that your brand reaches the participants' following in addition to boosting content development.
Pro-tip? Want to boost your brand presence on Instagram and other photo-based social networks? Hosting a selfie contest is undeniably one of the most effective and fun ways to achieve just that!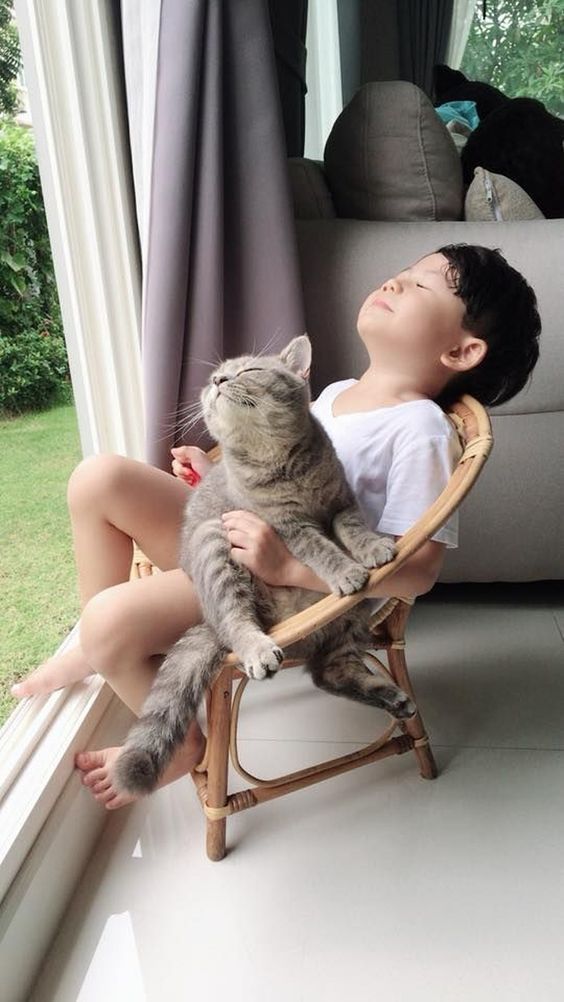 3. Write an Eye-Catching Post Caption.
This is a unique and creative way of generating interaction. As you get new followers interested in winning (or making a hilarious comment! ), you might award a giveaway product or free discount coupons to the most imaginative response. You can try the Pick a Winner app for Facebook and Instagram to participate in this competition.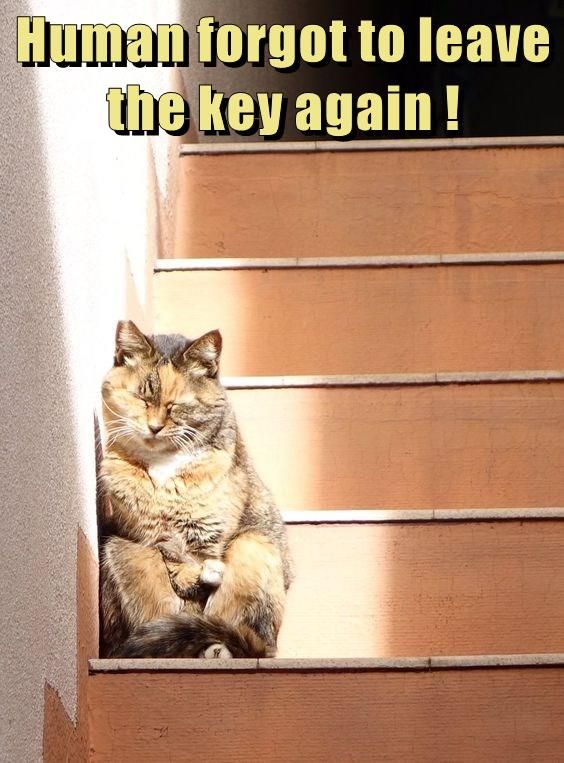 4. Device / Suggest tagline Contests
This plan makes it very obvious to the supporters that their input matters. Asking people to contribute their thoughts, for instance, in the comments area, will encourage interaction and inform you of what your followers think of your company. Create a slogan or a tagline like " Simple pleasures", "The happiest place on earth", "Name of trust", "Life is good", "Bank of life", and "You are in good hands".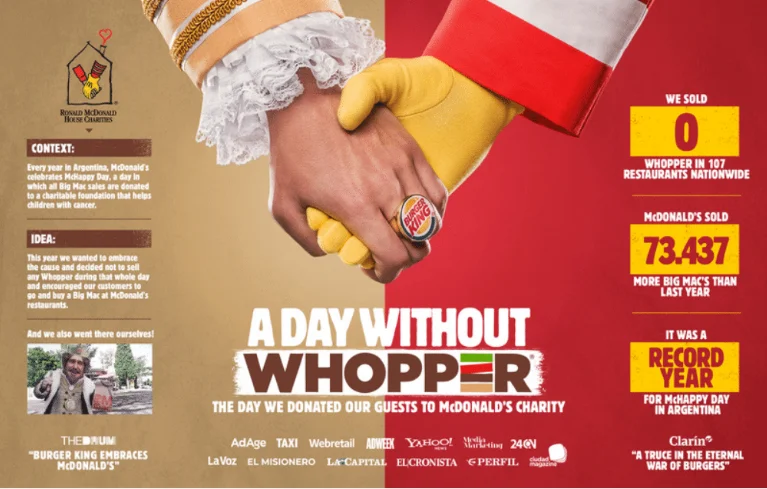 Tag line commenting/ suggesting contest, Multiple entries will be entertained and the winners with the most entries will be selected via a Random Facebook comment picker. Multi-platform giveaway winner picker like Osortoo is feasible for picking winners, for multiple entries contests.
5. Inspire Custom tags Giveaway
Expand your audience by encouraging participants to tag their friends and family. More tags mean more chances to win and increased brand awareness. You also can create a sense of connection by asking the audience to tag a specific person or group—for example, for toys and stationary, ask to tag parents; for books, tag three fellow readers; and for garden supplies, ask the participants to tag new gardeners you may know.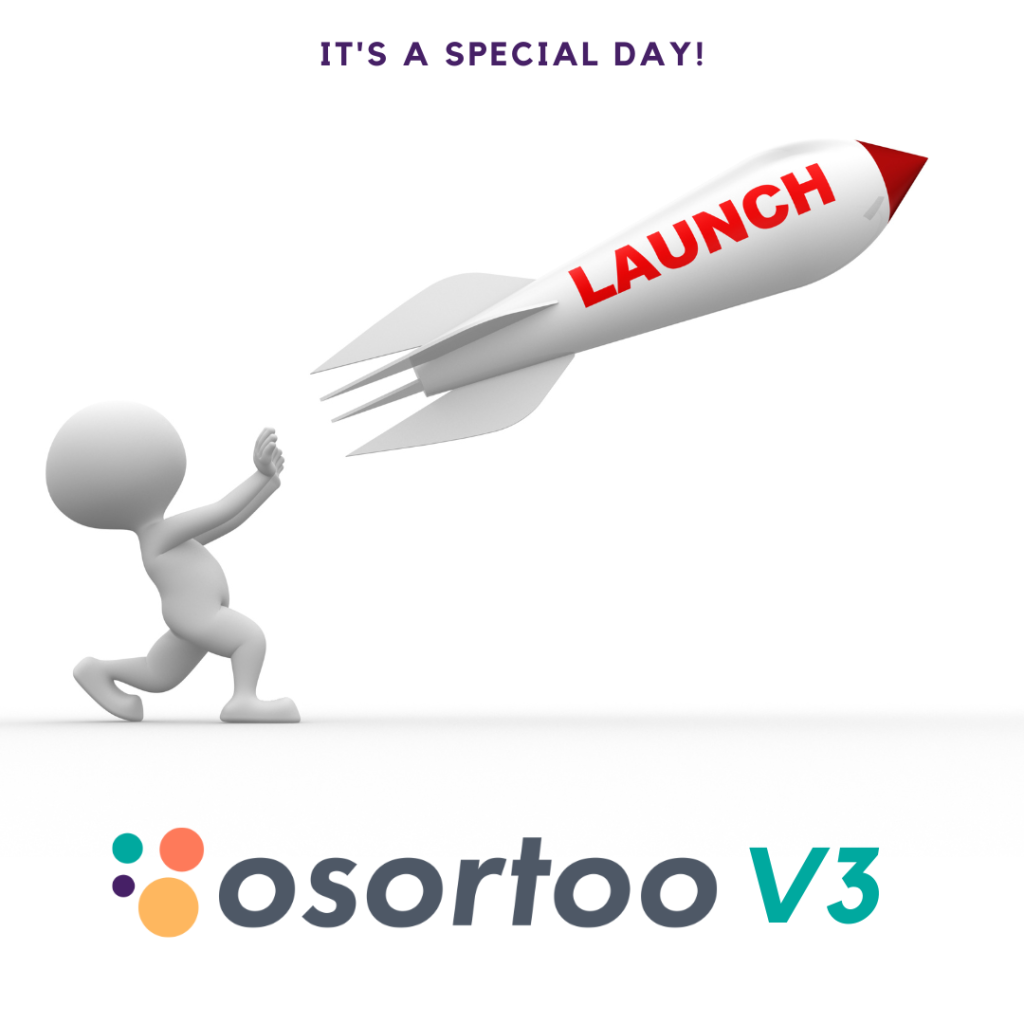 6. Hashtag Contest Challenge

Promote your brand by endorsing a branded hashtag in your giveaway. Encourage participants to include the hashtag in their comments or captions, fostering brand familiarity and increasing user-generated content. You can also encourage them to follow hashtags related to your brand! This way, whenever you post with these hashtags, they'll see your content in their feed.
7. Commentary Voting
This is an effective technique to generate interest and discover the preferences of the audience. You may determine which of your items is the most popular by displaying three of them, for instance, and announcing that the product with the most votes will be picked.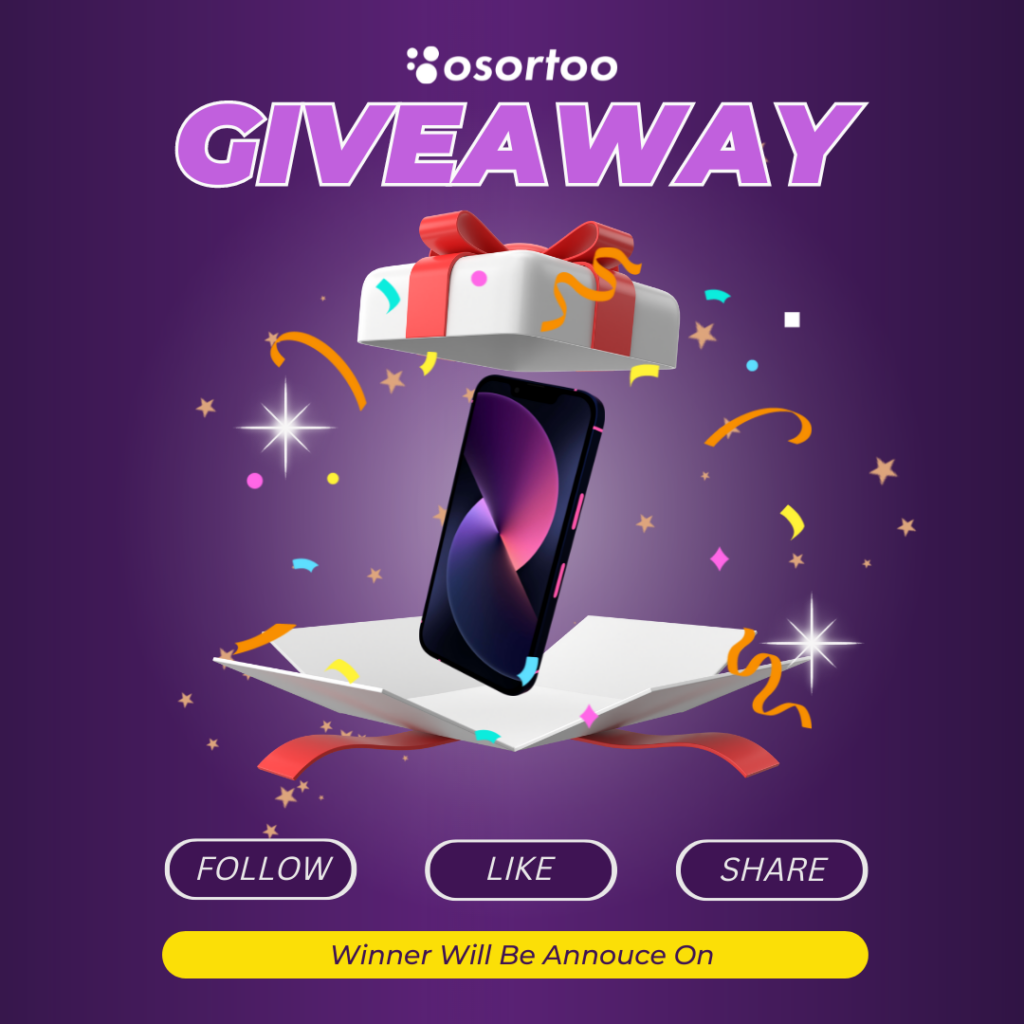 8. Instagram Stories Flash Sale
This is a riskier proposition because it only applies for a day. Only in the articles can you run a brief competition where you ask for responses or shares. You may test your followers' receptivity in addition to how your Instagram affects them and discover if they view your stories.
Now, you can also encourage your audience to tag your Instagram handle in their stories, which will help your Instagram contest reach a wider audience and get more participants!
9. "Caption This" Contest
Engage your audience's creativity by prompting them to suggest a caption for a given photo. This approach boosts comments, increasing your organic reach.
10. Link in Bio Forms/Email Signups
Generate leads by directing users to sign up through a form in your Instagram bio, allowing you to build a customer database for future updates.
11. Recreate It Challenge Giveaway
Encourage participants to recreate a scene, artwork, or even a dish using your product or service. They can upload pictures or short videos on social media platforms, tag your brand and use the designated hashtag. The most creative and visually appealing entries win exciting prizes!
12. Service Re-imagined Challenge
If you provide a service, like photography, interior design, or event planning, challenge your audience to re-imagine a familiar scenario using your service. For instance, participants could redesign a room using your interior design service or create a dream wedding plan with your event planning expertise. The most impressive and imaginative entry gets the spotlight!
13. Transformation Tuesday
Inspire your audience to showcase the transformative power of your product or service. Participants can share 'before and after' pictures or videos, highlighting the impact your offering has had on their lives. This contest idea not only engages your existing customers but also provides social proof for potential customers.
14. Birthday Advertising
Few things are as personal as this day, so use it to your advantage to build closeness with your followers by promoting a good or service and letting them know they are valued.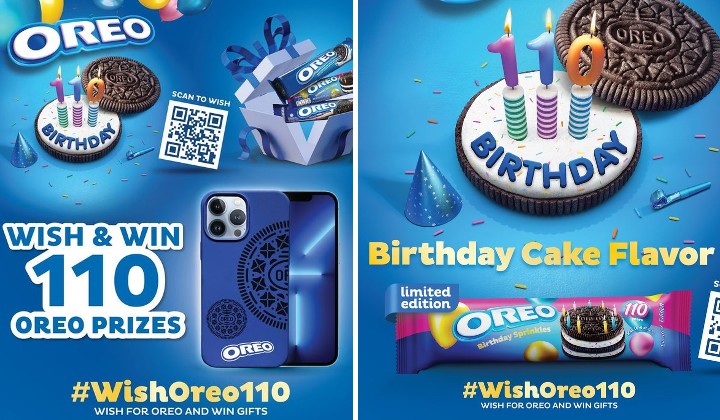 15. Collaboration with different Brands
You will both be encouraging the "exchange of fans" by joining another brand. Team up with other brands or influencers to share the cost of the prize and reach a broader audience, leading to more engagement.
Invite your audience to follow and tag our sponsors in their stories, and pin their social media page to follow. By doing so, we can establish common ground and foster lasting relationships with our partner brands. Let's build strong connections together!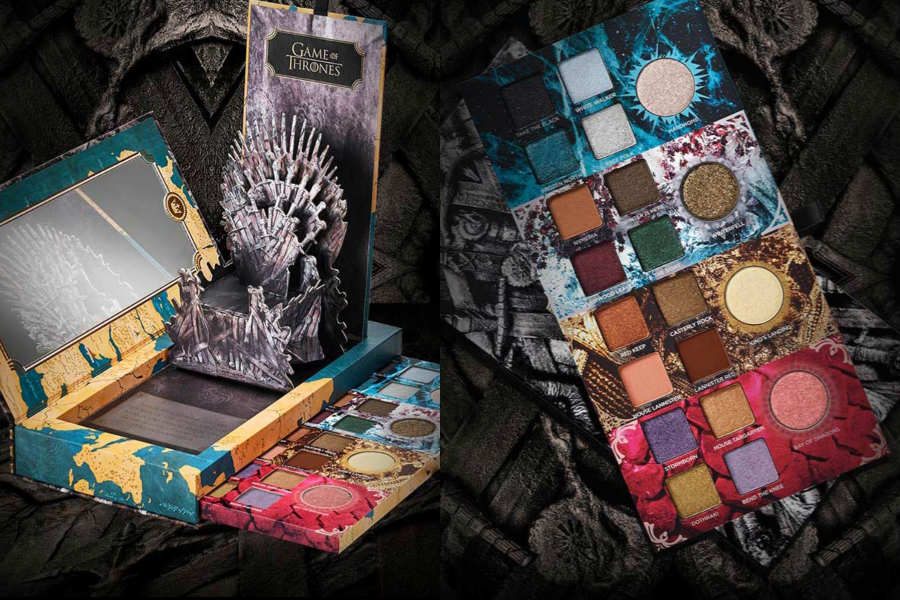 16. Influencers' parquet
The Instagram pages of your company or the digital influencer of your choosing may host these giveaways. The objective is to get the latter's followers to your page while promoting one of your services or goods. For instance, following both pages might be one of the rules.
17. Special Campaigns
What do Easter, Father's Day, Christmas, and other holidays all have in common? Any firm has an upsurge in sales during these periods. A giveaway is an effective strategy to market your company and feature your items during crucial moments.
18. Create a Brand-Related Trivia Question and give Fans Prizes.
It makes sense to reward your followers if your brand is already well-known in the marketplace or if you have a sizable following by creating a "selection" of brand-savvy individuals. By doing this, you may communicate to your audience that they matter to you and that their efforts will be rewarded. Test your audience's knowledge and entertain them with a trivia contest. It's a great way to educate people about your brand while engaging with them.
9. Video Contest Giveaway
Lights, Camera, Action! The Video contest Giveaway encourages participants to submit user-generated content and start to be engaged with your brand. Videos actively engage the audience with the contest, introducing an entirely fresh dimension of creativity.
To organize a video contest, prompt your followers to submit short clips related to the contest theme. The winner can be chosen based on their creativity, originality, or any other criteria you decide.
20. Recruiting Giveaway
An excellent method to make sure your potential employee is familiar with your brand is to organize a contest where you advertise a job offer, for instance. This proposal should be well-planned and consistent with how your brand communicates, but it can be the best method, for instance, to hire a creative thinker.
17 Best Prizes for your Giveaway idea
Now that you've got the perfect idea for your next giveaway, you can start searching for a fantastic reward item that will not only make your winners happy, but also promote your amazing company. Just don't forget to share this exciting news on your all social media accounts.
Of course, one of the best things you can give away is your most popular and favorite product from your catalog. Your winners will love it! But hey, don't worry if you don't sell products. There are plenty of other awesome options out there for you to choose from.
Remember, giveaways are about more than just the gift. They're a wonderful opportunity to connect with your audience and show them that you're a genuine business that truly cares about making a positive impact.
1. Coupons with Teddy Bears
They work best with brands that are either children's or health care. They share the token of care and love. Service brands can use Teddy bears with their actual service coupons to give them a greater physical appearance.
2. Mugs and coffee cups
There's a reason it's a classic. Who doesn't desire a brand-new mug or coffee cup to use for their morning brew? To add a bit of your company flair to your mug, you may either utilize your logo or print amusing, eccentric remarks. For their random mug giveaway, Death Wish Coffee carried out that strategy.
3. Present Cards
A frugal shopper's dream comes true with gift cards. If you own an eCommerce business and are trying to find strategies to increase sales, this kind of giveaway promotion incentive is fantastic. It's also common knowledge that customers are 42% more likely to buy more things and pay amounts higher than the value of the gift card when they receive a gift card or discount.
4. Portable Power Bank or Charger
If you don't have any items that consumers may purchase with gift cards, consider providing a branded portable charger instead. Fast charging, wireless charging, built-in cables, AC converters, and LED lighting are extra features that certain power banks include.
Although this present is a bit pricey, you know your recipient will need it because everyone needs chargers and portable chargers are lifesavers. Additionally, customers will always notice your brand's name powering up their dependable gadgets whenever they take out their power bank.
5. Consumables or Chocolates
When it comes to rewards for your next promotional offer, sweets, and pastries might make a terrific replacement. Work with a local or online food manufacturer that bakes or assembles fruit baskets, chocolates, pastries, or even cakes. A clever card bearing your brand is an additional option.
6. Sweatshirts and hoodies
As a prize for your promotion, provide branded hoodies or t-shirts to your best followers. I believe that having a large fan base is necessary for this kind of award to be successful. People will not be drawn to this type of offer as much if your business is not well-known.
7. Water bottles you may reuse
A branded water bottle is usually popular, since everyone has one or two bottles of water stashed away or frequently used at work or the gym. Giving water bottles with integrated diffusers and straws, insulated or stainless-steel bottles, or accessories might liven things up.
8. Admission to Your Webinar or Seminar
You may give away tickets to your seminar or webinar to one or two fortunate winners if you're intending to hold one, whether it's a co-promotion or sponsored by your business.
9. Beauty Products
Why not gift the winner a sample or travel-sized version of your top goods from your eCommerce or cosmetic brands? This will let you save money on goods while providing your winner the opportunity to try out their preferred goods for free.
10. Personalized Phone Stand & Grip
We have all accidentally dropped our phones or gone very close to doing so. So, think of awarding phone cases and grips as rewards. It will go nicely with your items if you operate an eCommerce business or a company that offers technology or cell phones.
11. Yoga Supplies
Yoga supplies are a good choice for your giveaway gift because they are among the top 5 categories of best-selling health and wellness items. Products for yoga might include clothes, mats, straps, blocks, shoes, and other essentials.
12. Bracelets and Wristbands
Perhaps you'd like to select a smaller award. Wristbands and bracelets make excellent inexpensive promotional giveaways. However, what will make it compelling is the concept or brand behind it. People will be more likely to enter the contest if the bracelet stands for something meaningful, such as a charity or deserving cause.
13. Set of Stationery
Don't simply give out branded pen sets. Give the winners a whole package of stationery, including pens, notepads, sticky notes, and organizers. This heightens the significance and attraction of your award.
14. Handmade Jewelry – Artistry Personified
From simple yet elegant bracelets to mesmerizing necklaces and captivating earrings that dance with the light, these jewelry pieces forge a strong connection with your audience. Each piece will tell a unique story and celebrates the beauty of human creativity.
15. Scented Candle
Immerse yourself in the fascination of our hand-poured scented candles, created with natural and sustainable ingredients. Not only do they fill your space with enchanting aromas, but they also weave a tapestry of calm and peace around you. Let the gentle glow and soothing scents transport you to a world of relaxation and serenity.
16. DigitalArt
Unleash your artistic prowess with our DigitalArt contest. Whether you're a seasoned artist or a budding creative, share your digital illustrations, graphic designs, photo manipulations, or even your logo with the world. The possibilities are limitless, and your imagination knows no bounds. Connect with an international audience and share your art digitally, or offer the option for winners to print and cherish your masterpiece.
17. Especially Designed Journal
You can share your magic-designed journals, where enchanting covers meet high-quality paper to become gateways to your imagination. Journals are more than just writing companions; they are vessels for your thoughts, dreams, and aspirations. You can pen down your emotions and creative sparks, and let each stroke of the pen transport you to new realms of inspiration.
Conclusion
You are now pumped with exciting ideas. You just have to check on which variant of sweepstakes should be applied. Now, once you have decided, choose it from Osortoo variants of social media giveaway picker, multi-plat from giveaway winner picker, or separately, Instagram giveaway winner picker, and random Facebook comment picker.
With these creative yet simple contest ideas, you can leverage the power of user-generated content to promote your product, recipe, art, or service. By encouraging your audience to participate actively and showcasing their creativity, you'll foster a stronger connection with your audience. Now you can start promoting your contests on your Website, YouTube, Instagram, and Facebook.
Frequently asked questions
How can I pick winners for different tags?
Use filter in the multiplatform giveaway winner picker.
I need to pick a winner from both Facebook and Instagram. What should I do?
Use Multi platform giveaway winner picker.
Could you help me to choose entries from both Facebook and Instagram?
You should connect your Instagram business page to Facebook Page and give Osortoo all the permissions to connect to both of them.
Where can I find tutorial for using Osortoo?
Select product tab and select your giveaway winner picker. The tutorials are available on their Instagram winner picker, Facebook winner picker, Multi platform giveaway picker tools pages respectively.