Giveaways are hugely popular and so are random winner picker, and there is a reason for that. The reason is that the followers multiply on hourly basis. Multi platform tool works at once on all social media forums as random comment picker and hence, It is a great tool for picking up winner.
You can make personal connections with your followers and grow your audience using Giveaway strategy on social media.
1. Fake account problems with giveaways
Giveaways are great for introducing followers to your product or service, and let them test it for themselves without having to pay for it. Also they are great for generating leads and increasing your website traffic.
Best places to do a Giveaway are Facebook & Instagram. Find out how to make one here.
One of the main problems of organizing Giveaways are participants with fake accounts.
If someone with a fake account or fake details wins your Giveaway it's giving a bad name to your whole profile/brand.
Many times when fake accounts win Giveaways other participants presume that the whole thing was fixed from the start.
So you got to do something to discourage users with fake accounts from participating in your Giveaway and more important — you got to stop them winning your Prizes!
Here are some tips:
2. Make Giveaway rules about fake accounts
Make a rule about fake accounts not being eligible for winning your prize. You can put this rule together with the other rules for the Giveaway (together with share, like and comment or tag a friend etc.) or if you make a Contest you can put it in Terms and Conditions.
3. Take a look at the winners profile using Random comment picker
As soon as you got the winner for the Giveaway take a look at his/her profile. See if he looks like a real person. Does he have a picture of himself/herself, does he post things regularly? Is there interaction with friends, close people etc.
This fake account was part of the above Giveaway.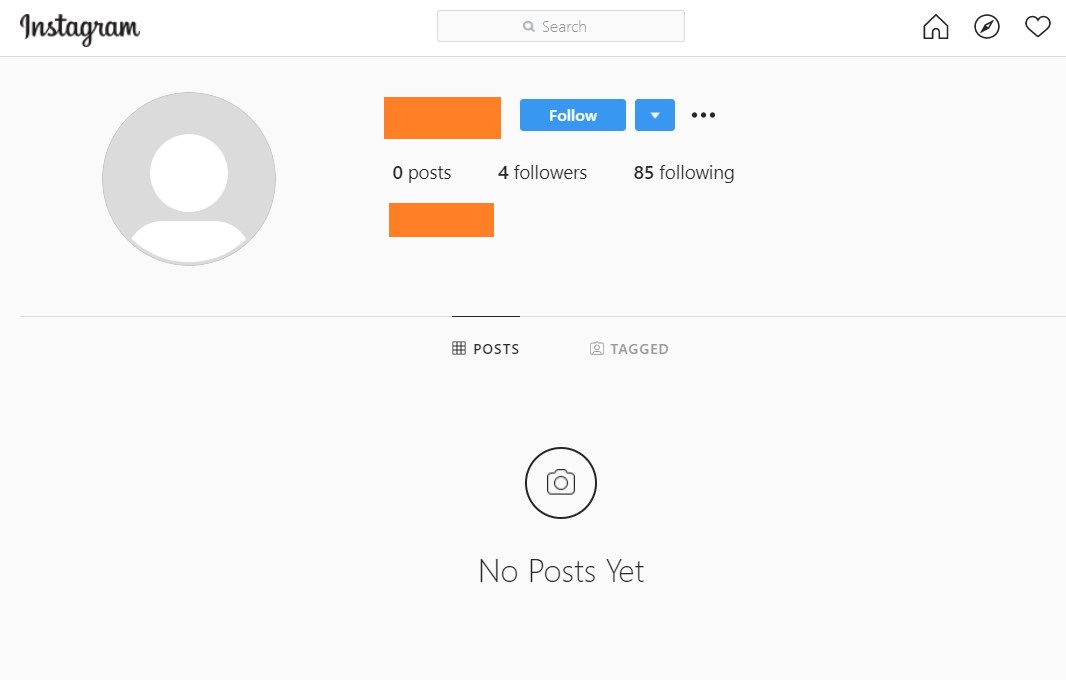 Fake accounts do not contain Activity files.
You can see there are no posts, no profile picture, but it is following 85 other accounts!? Doesn't seem right.
Other big red flag is repeated generic comments from the same users, or comments asking you to visit a particular link.
Check out this Bustle guide for red flags you should watch for in fake Instagram profiles.
4. Interact and have a chat:
Send a personal message to the winners profile. Introduce yourself and ask a few questions. Ask this follower about the Giveaway, how she/he found out about it, what was her motivation for participating, how long does she follow your work etc. Just some questions to make sure there is a real person behind that profile.
5. Ask for a driving ID or library card for verification
If you are still not sure that a real person is behind that account you can ask them for driving ID or library card for verification. Don't go for the ID/Social security card or passport because in some countries you have to be an official to ask for those documents. You just need a document with picture and a name.
Pick the right winner!
You don't have to go through all the steps. If you conclude that the winner profile is real at first glance you can move to notifying him about the prize.
On the other hand if after these 4 steps you are still not sure, I recommend you do another (random) draw and pick your authentic winner.
If your not sure, do another draw
I know you might feel bit guilty, but believe me you're doing the right thing. Random comment picker and Multi platform features of Osrtoo.com help you to handle fake accounts.
Because in the end, you want to make a bigger community and develop deeper relations with your audience. If you give your Prize to someone who doesn't really follow you and is not interested in your work, you're doing yourself a disservice.
So draw again and pick that follower that is getting your vibe and who will stick with you. And that person will be happy to tell his/her friends about you and your work, and that's how you will grow. Pick the people who picked you first and stay hassle free with random comment picker.
Here is an example of picking the right follower.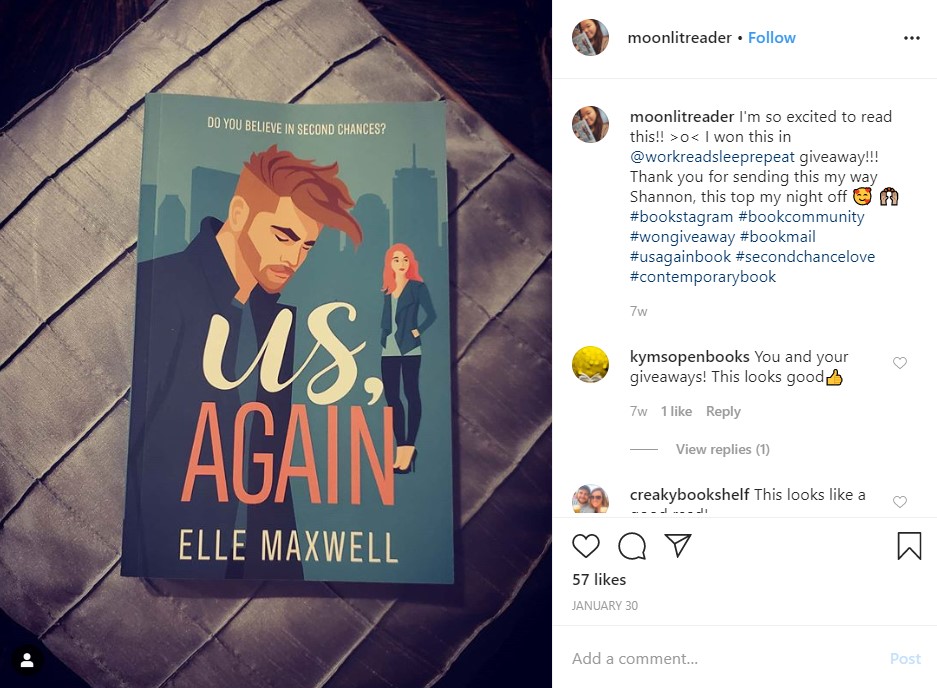 This girl shared a picture of her Prize, gave her thanks and seems very enthusiastic about reading the book she just won.
She will surely spread the word and get others to read the book. So picking her as a winner was the right thing to do.
Extra tip: Promote your Giveaway with paid ads. You will be able to target your audience and reach much more people. That way more people will be able to find out about your Giveaway and participate in it. This is a great tip for those who want to grow their audience fast and build excitement.
Conclusion
Having a giveaway contest is great experience. It helps your profile/brand a ton. Do it and be sure to pick the right winner. Use random comment picker app for avoiding all troubles. Look for the authentic follower that is interested in you and your work. Have fun.