Running Giveaways is one of the best technique marketers and influencers have in their sleeve to gain authentic followers. Giveaway picker is the tool that helps anyone holding contests. It save time and let you use the data for future promotions.
You get the real person, interested in your product/brand or yourself, and you convert that person into your FAN. It's best to run Giveaways on the big social media platforms like Facebook and Instagram.
But in order to get more followers on social media accounts from running a Giveaway, you should consider the following tips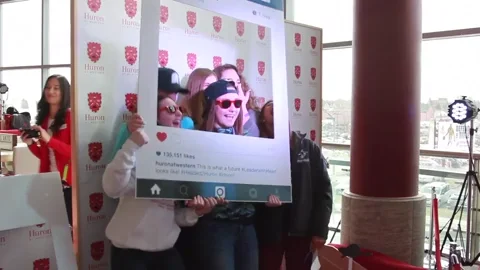 1. Pick the best time
Like with most things in life, in Giveaway timing is essential!
You ask: but wait why is timing so important?
It's important because at certain times of the week, month and the year people are in a special excited mood, and that's good for business.
Those special periods are called holidays. And people love to receive gifts on holidays, also they want to explore things because they are usually free.
Big holidays like Christmas, New Year, Independence day, Valentines day etc. are your best friend.
Small regional/religious/communal holidays are great too, because people feel like they take part in something bigger and are more open to your personal/brand message.
Your personal holidays, like birthdays, day that you opened your business, day you reached 1k customers can also be great occasion for celebration, and of course Giveaways. Try using giveaway picker for saving your time of selecting from huge number of participants. Giveaway winner picker helps selecting the winner in an unbiased way.
2. Pick the right Prize
Pick a prize that's relevant to your brand and content. Don't just go with something generic like iPads or watches. Your prize should be a extension of your content and brand, something recognizable.
So naturally if your business is making/selling a product, the prize can be that product or some of its accessories. You can also try going for a premium version of the product, or special option like different color, texture, packing etc.
For example if you make homemade jewelry, your prize can be one of your creations. For the prize you can make an extra jewelry piece in different colors than usual. Add something new and make that a special prize. So If people wanted to own it they have to participate in your Giveaway.
Piece of a good advice is don't go (always) for the expensive things. Make something meaningful and something that will strengthen your connection with your followers even more.
3. Keep simple rules
To have a successful Giveaway you must have a few simple rules about what you want your followers to do in order to be eligible for the prize.
Best way is to keep this part simple and to go with the «3 actions required» plan. Ask your followers to:
Follow you on the social network
Like your Giveaway post
Leave a comment/tag a friend
Don't make people repost your Giveaway, especially not on Instagram, because people will more likely not participate and stick to their authentic Instagram profile.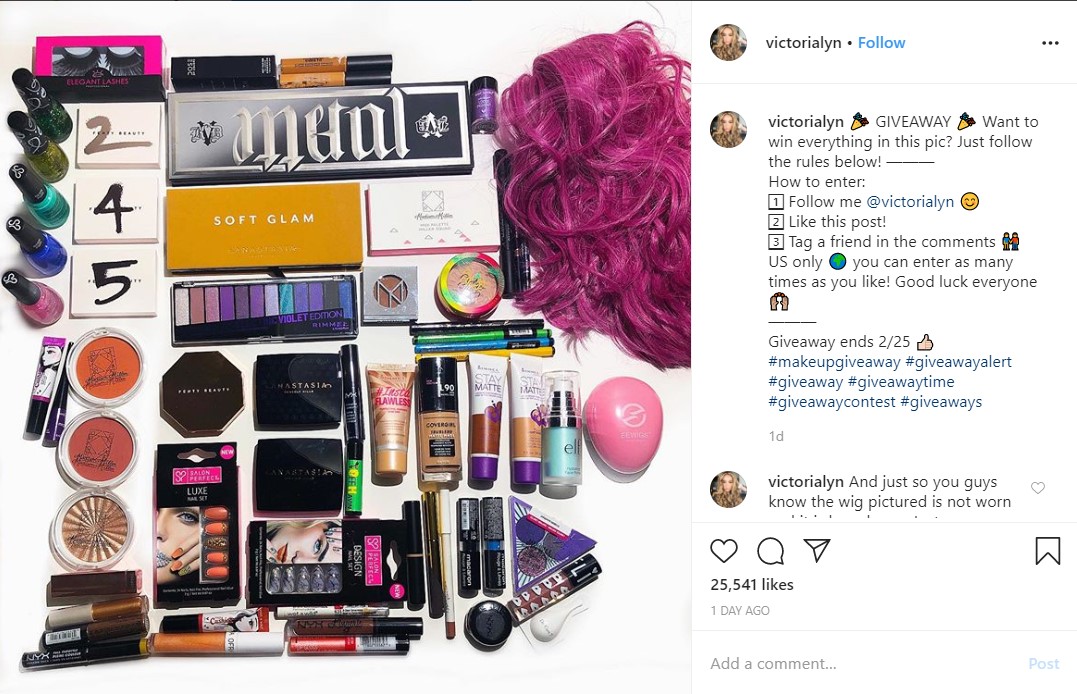 If you have special requirements for the winners, it's better to ask them in a friendly way afterwards than trying to make more complex rules beforehand. It will only turn people away from the Giveaway, so please keep it simple.
4. Always mention your Giveaways
Remember to mention your giveaways. That way you signal to your followers that you care for them and that you have made a community around your brand or idea.
Furthermore your followers have the idea that if you made one Giveaway its expected that you would make another one, and that you are worth following.
So start mentioning your Giveaways before they happen. Promote them and tell your followers that you will have a Giveaway soon. You can set the data entering of the giveaways automatically with giveaway winner picker app. This tool helps you with a hassle free giveaway campaign experience,
Promote your Giveaways during your actual Giveaways (yeah I know too much repetition, but it works). Promote them through Stories on social media or through emails. Osortoo is the giveaway picker that shows winner on a winner card. This giveaway picker also announce winner in a video.
After the Giveaway promote the giveaway that you have made, and the prizes you have given to people. So your followers would know that you really do your Giveaways and reward their loyalty to you.
5. Choose the winners fairly
This part is sometimes omitted and people just go scrolling through the likes and choose someone with a beautiful face, or someone familiar. And that the biggest mistake you can make!!!!
There is nothing people hate more than unfair competition. And believe me If you do it unfairly you will not feel good.
So be sure to check our giveaway Winner Picker tool at Osortoo. The giveaway picker helps you in many ways. You can make Giveaways on social media (Facebook & Instagram), as well as stand alone Contests, and even a Live Contest where you draw the winners LIVE and everyone can see the results.
After you draw the winner be sure to announce him/her publicly, in a special new post. That way everybody will know that you have drawn the winners, and that the Giveaway is over.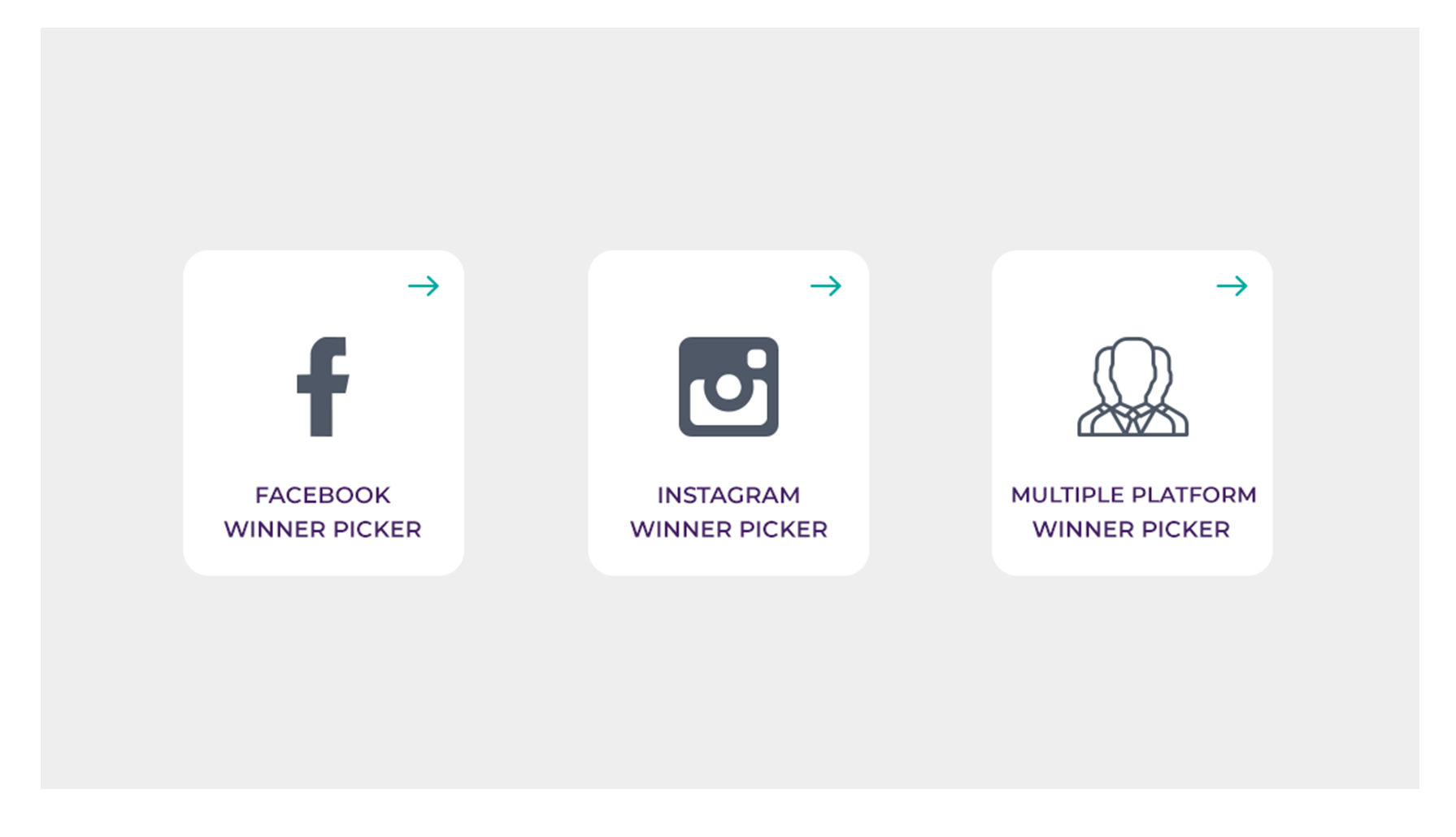 With Osortoo you can just post the image of the randomly drawn winner, his first and last name.
That way your audience will know that you have chosen your winner in an unbiased and fair manner. The giveaway picker has feature of selecting multiple entries in favor of the participant. The more the entries the more will be the contestant's chances of winning. This feature of giveaway picker actually helps you get more comments and more engagement from the participants. The optimization of your social media will be easier with app.
Last but not least don't forget to actually hand (or mail) the prize to the winner.
You can check out our other tools too. We have a great tool for Instagram, called One Bio Link.
With this tool you can make a tree of links out of your one link in Bio on Instagram (yeah that's where it got its name).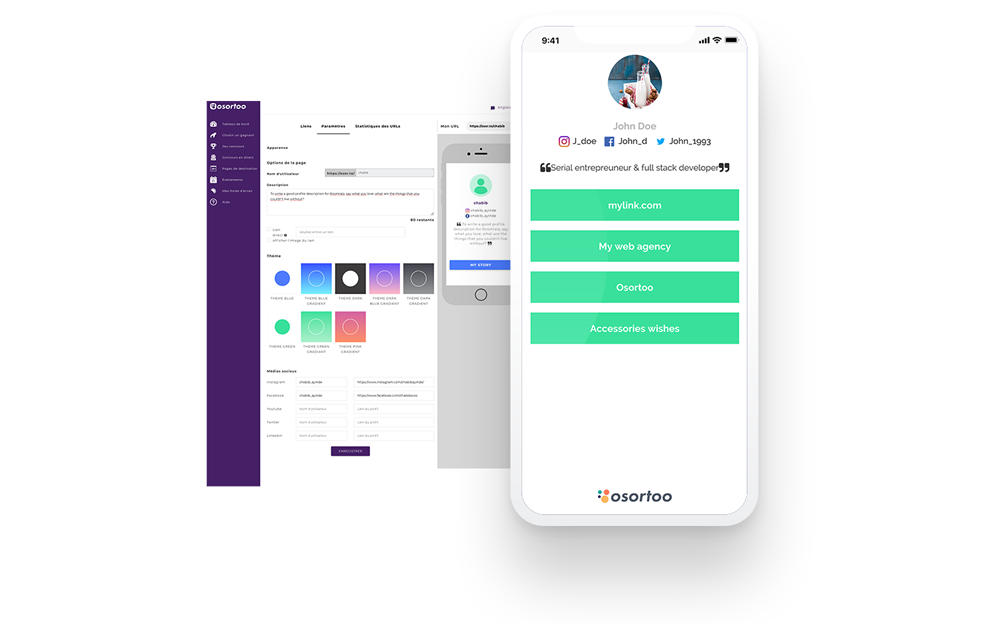 Learn how to add more links to your Instagram in seconds.
Also feel free to check our Landing pages creator as well as the Events Organizer.
Go to Osortoo.com and Sign Up for Free. Start using our tools today and help your idea grow.