Most business owners think that you need to hire a professional marketer or designer to run a great Instagram giveaway. The truth is you can do most of what the professionals do with just using few resources and save a lot of money. There are many good platforms and online services now that in most cases are free. These platforms will provide almost professional solutions for your giveaway. One of these platforms is random winner generator .
In this article I'll be sharing 5 useful tools that will make your Instagram giveaway look great, gain a lot of attraction and bring you many new followers.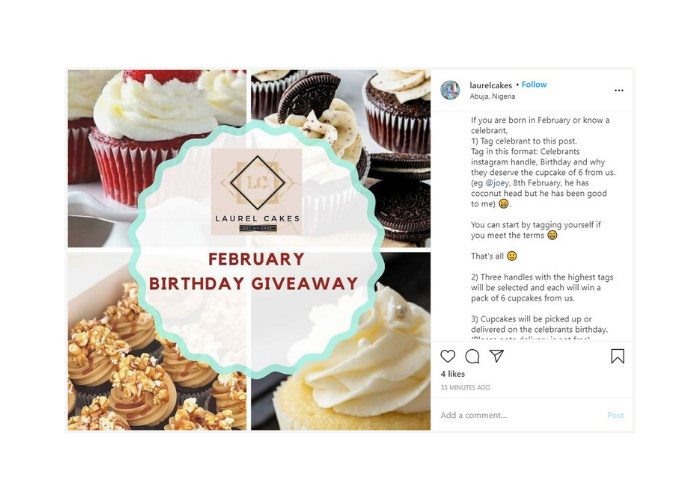 Here are the tools we will cover:
Unsplash — free stock photo website
Canva — online photo editor
Promo — short marketing videos
Osortoo — random winner generator
HubSpot — marketing / sales platform
Visuals are everything on social media. It's the easiest way to capture the attention of your follower, conveying your marketing message. Images are a great way to do that, especially if they are connected to your business. So just be sure to find some relevant images for your product or service and use those as a visual for your great Instagram giveaway.
Unsplash is a great free stock photography website. All the images that are uploaded there are protected by their Unsplash license which means that they are free for commercial and personal use and you don't need permission or give credit to the author, although it would be nice if you would.
This gives you access to millions of beautiful high resolutions images free of charge that can be used to visualize your giveaway. You can download them in high resolution version up to 4K which gives you the option to crop them (our next tool is for that) or post them in their full glory.
Take a look at some of the photos we found on Unsplash below.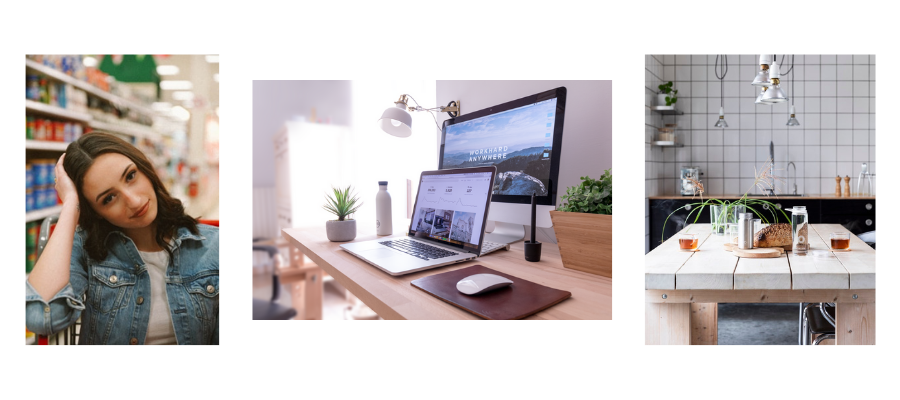 Canva is great for photo manipulation and making all kinds of social media posts. It's an online visual editor that has tons of pre-loaded styles and fonts that look very aesthetically, your job is just to enter your marketing message (text) or add your pictures.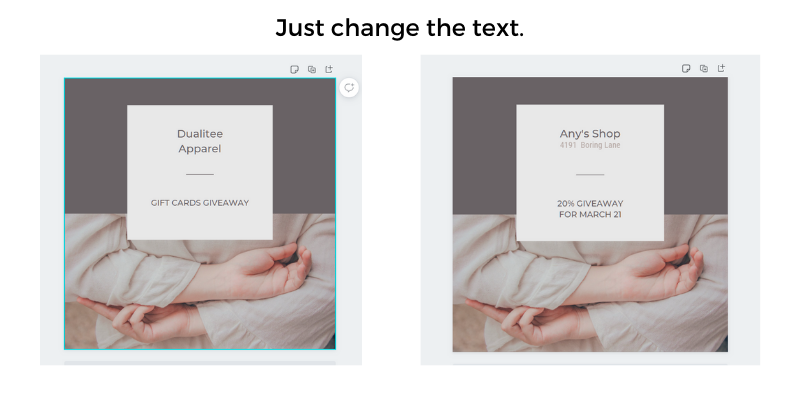 It's great for cropping pictures, adding elements on them, creating visuals of any kind. Almost like hiring a graphic designer that knows all the rules behind a good design. Plus there is a huge library of free images and shapes to use and for a few dollars a month if you buy some of their packages and get even more professional designs and visuals.
Important thing to note here is that although visuals are the key to running a great Instagram giveaway you will need a good Instagram strategy to draw new followers and keep them on your profile. You are aiming for the right type of followers that interact with your content and are engaged in your social media personality or brand.
Having short videos on Instagram is the new craze. It has a huge engagement and it is great for a Instagram giveaway post. By just sharing a short video instead of an image you get up to 30% more participants in the giveaway. The catch is that the video has to be relevant and look nice.
Promo.com is a great service with thousands of short marketing videos on every topic. Choose the rotation of the video portrait or landside or make your own custom one. You can also personalize the video with your text and add your logo. Check it out, it's great for drawing engagements on social media.
4. Osortoo| Random winner generator
Osortoo is a very useful random winner generator for your giveaways. It gives you the possibility to pick winners on Instagram or Facebook, or both together. Also use the filter on Instagram comment picker i.e. Osortoo and filter the comments with the particular mention or hashtag.
Using a pick a winner app like Osortoo shows your followers that you have picked your winners fair and square. Believe me your Instagram followers hate nothing more than fixed giveaways, so Osortoo is helping you communicate with your followers that everybody has an equal chance to win, and if they didn't win this time they maybe will the next one. That's why we have developed Osortoo Winner Card & Story, a visual token that you can share on your social media as a post or story with the name of the winner, this way everybody will know that you run a fair game.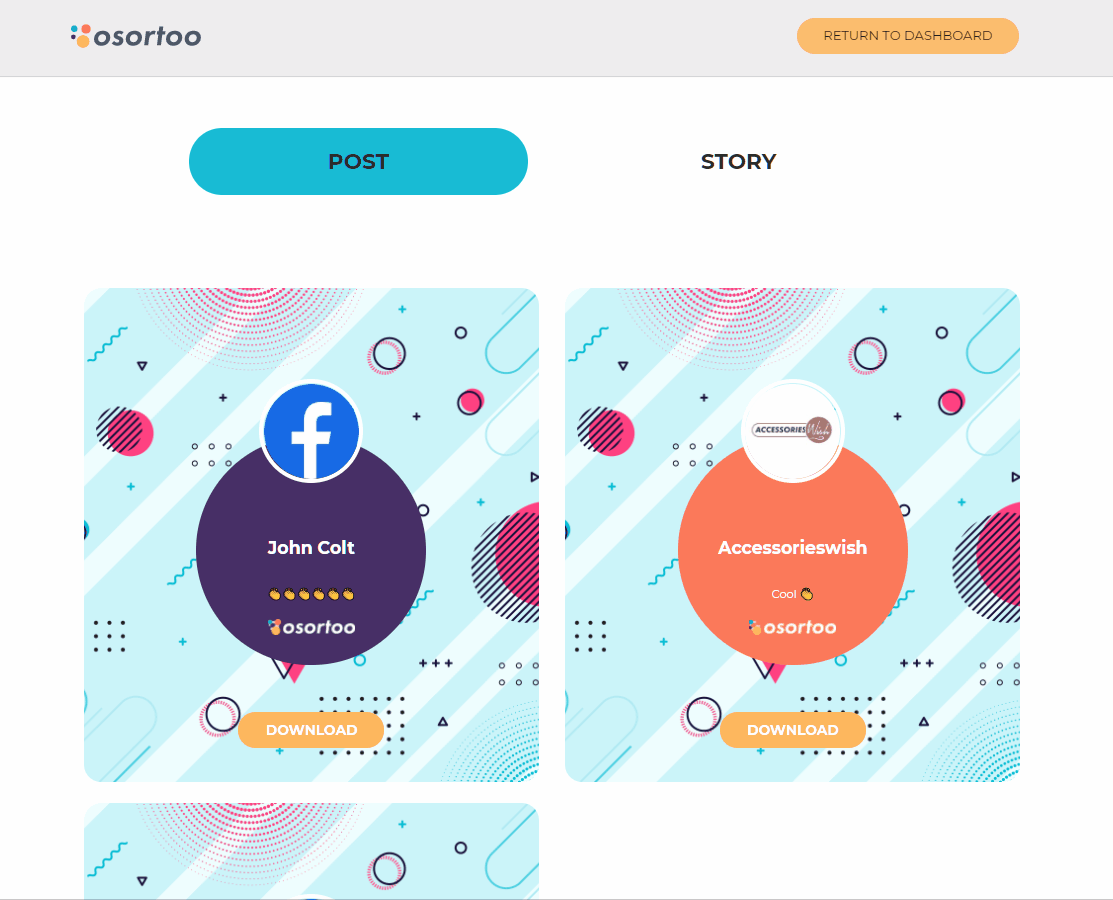 One great advantage of Osortoo over the competition is you will be able to export all the comments you have got on your giveaway together with the name of those who commented. You can use this info from the pick a winner app later in your marketing strategy.
HubSpot is an odd ball on this list, it's a marketing, sales and customer service platform (CRM system) but it goes very well in combination with the other tools. As soon as you have picked your winners on Osortoo you have the option to export all the data from your Instagram giveaway and use that info for creating leads and pushing sales. HubSpot is superb for that, import information from anywhere and organise it in many different ways.
You will get detailed analysis on your customers together with all their data. You will be able to compile all of this into your future marketing strategy. So HubSpot is very important for using all the info you have gathered during your giveaway.
The not so fancy part of having a successful giveaway is finding the right hashtags. Hashtags can personalize you giveaways as much as your content or image, it's just that we usually don't pay much attention to them.
Best hashtag is a great resource for doing your own little hashtag research. The first results you get are the most viral, and as you go down the end of the list you get the least popular hashtags used. It's a good idea to develop a hashtag strategy of 7-10 words in which you will have some popular hashtags, some not so popular and unique hashtags created by you for your product of giveaway.
Conclusion
Making an Instagram giveaway is one of the best marketing moves for business. Giveaways don't have to be organized by professionals, everyone can make a giveaway on Instagram with a great visual content and a good marketing message to follow. You just need a few tools such as a random winner generator that is Osortoo and some creative platforms to create simple post. These platforms are Unsplash, Canva, and Promo help you along the way. Surely there are other great tools out there, don't limit yourself to these (and if you find some really good write to us) and don't forget to have plenty of fun doing your giveaway.