For the past two years we listened to your feedback carefully.
We took every note and discussed every idea you gave us.
Spend countless hours developing concepts, trying out features….AND NOW
After months of intensive coding, hundreds or redesigns and extensive testing, we are happy to announce.
OSORTOO VERSION 2.0 HAS ARRIVED!!!
More Features. Better Design. Bigger Reach.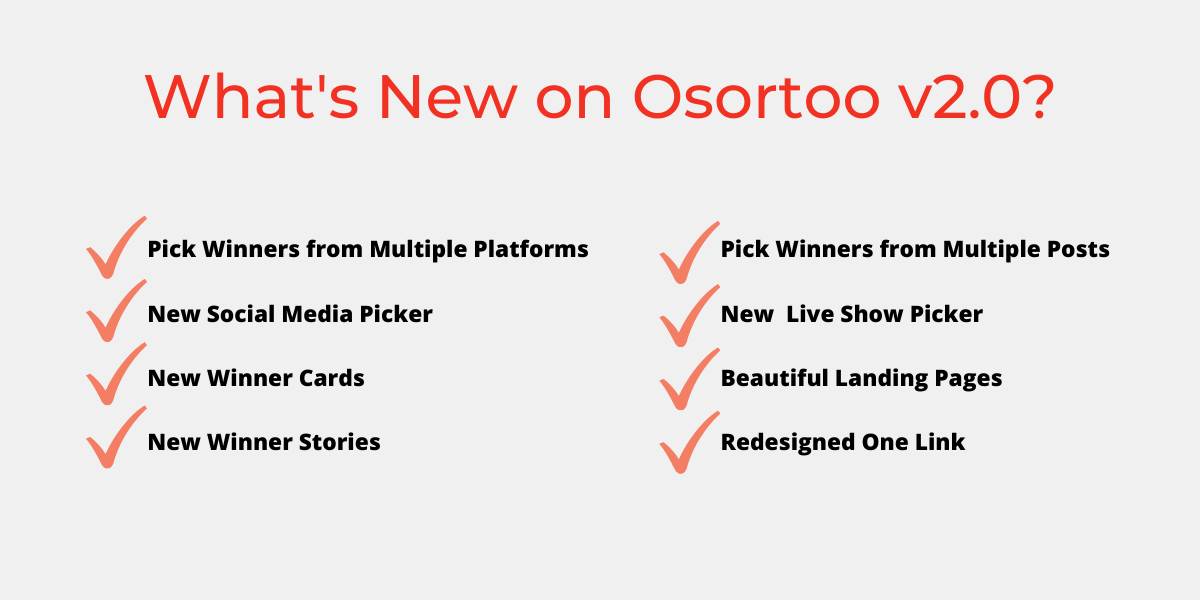 We made a big Breakthrough: Now you can pick winners on multiple platforms at once!
Only on Osortoo you have the possibility to pick from Facebook and Instagram posts at the same time.
AND you can pick from multiple posts, like 3 posts on Facebook and 2 on Instagram. Isn't that great?
Let's go over all the updates we have made on our new version.
New Social Media Picker
Our WinnerPicker tool has now become Social Media Picker.
As mentioned above we have the exclusive new option: picking winners from multiple platforms.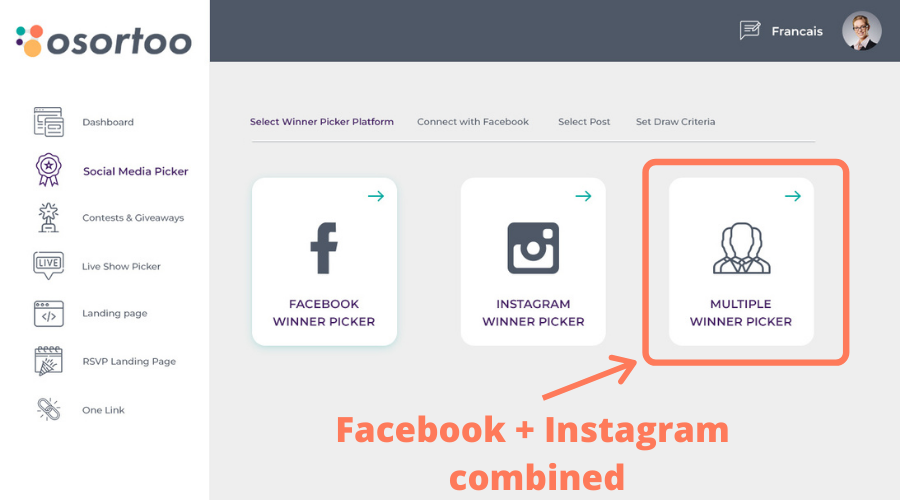 You just have to Log In and go to your profile, select Multiple Platforms and choose your posts.
This is very useful if you are making a giveaway on different platforms and want to pick followers at the same time.
What Osortoo does is add all the followers from your different giveaway and you can pick like from one post.
So having all your followers from Facebook and Instagram at the same place, competing for the same prizes.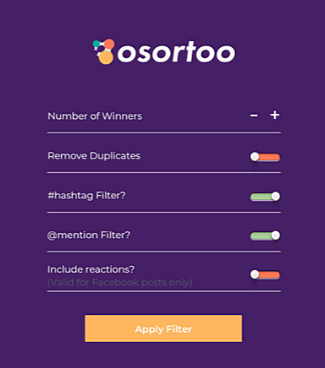 In the picking criteria there is an option for removing doubles which helps everyone get an equal chance to win.
Also you can do @mentions and pick people by mentions and by #hashtags.
So you can give instruction to your followers to mention you or promote your hasthtags.
This way more you will get more exposure in the news feed and distinguish yourself.
Redesigned Winner Card + Story Card
We have redesigned the Winner cards.
Actually we have redesigned the whole winner menu.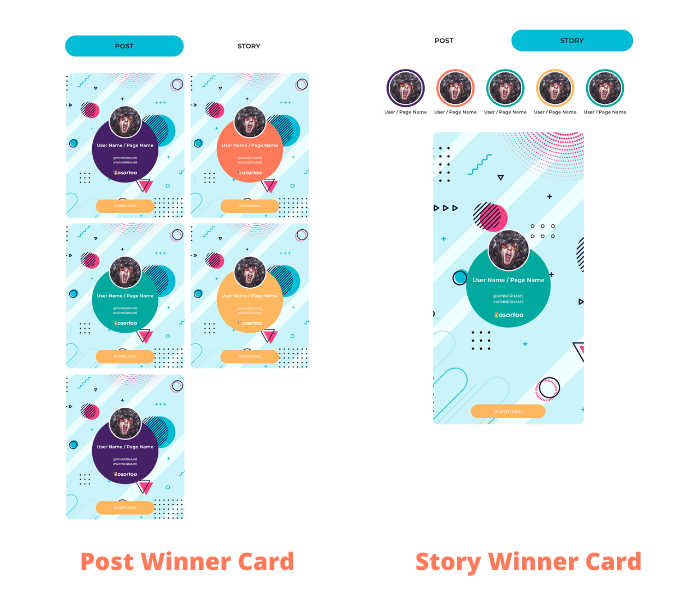 The new winner cards stand out visually, drawing more attention to your winners.
We have also designed a Winner Story Card, that you can directly share on your FB or IG stories.
This way your followers will know that you have picked your winners impartially.
New Live Show Picker
Our Live Contest tool has evolved to Live Show Picker.
With even better design and new minimally designed menus.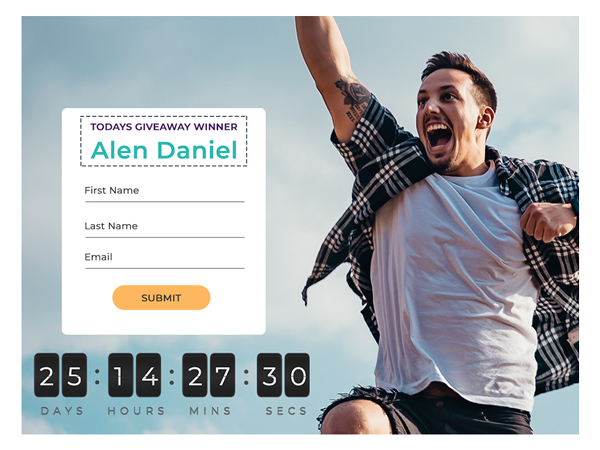 You can now pick your winners in real-time and project that on a big screen.
Perfect for any type of stores, malls, conferences etc.
Now you can organize your own lotto-like game and project them on a big screen with your own products.
Drive the excitement and engagement through the roof.
Updated One Link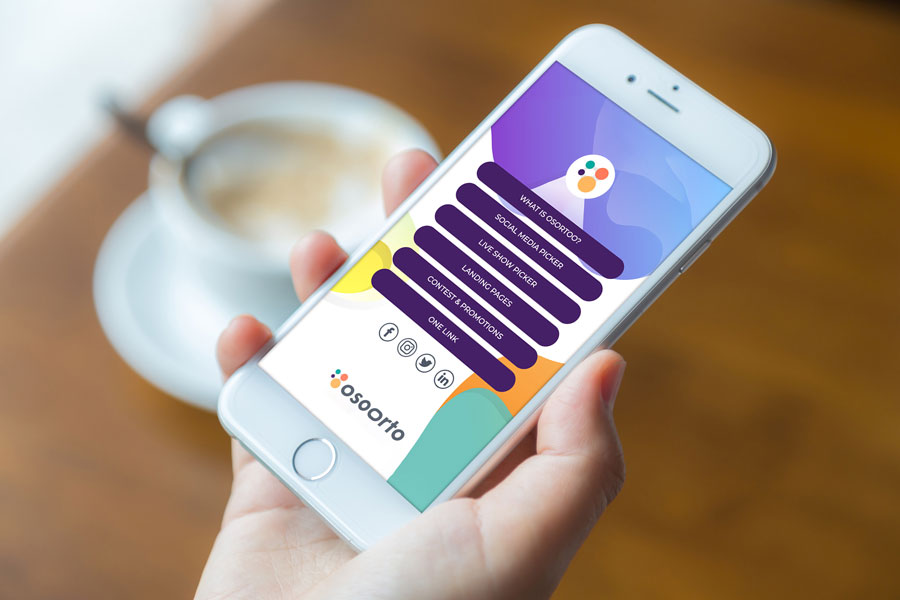 We have updated One Link with more functionalities.
Now even more people can reach you through your One Link.
You can have all your social media links + your original work there.
You can sell your skincare product, share your journal or your latest podcast episode.
Just make your One Link today and add your links.
Updated other tools
We have also updated and redesigned the other tools we offer.
We have added more images for your Landing pages.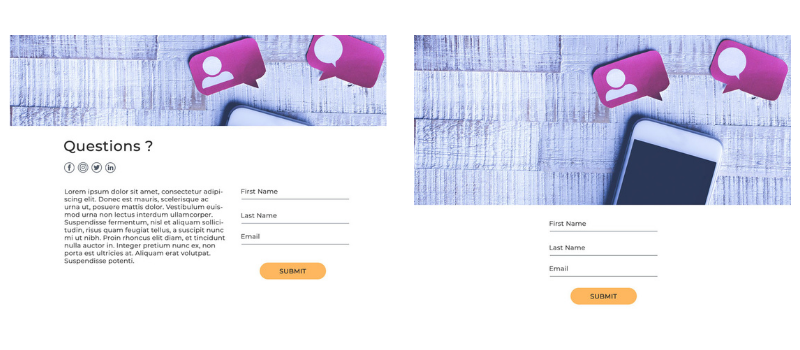 Contest is now redesigned in a more clear view and easier to navigate.
Also our Support team is always here to help you if you got stuck somewhere.