Some of you may be already familiar with Osortoo and our tools.
But for the other people who come across our brand and tools for the first time, let us give you a short explanation.
Osortoo is an All-In-One Platform that is continually building and improving online tools that helps you connect to your customers.
We do this by giving you tools with which you can more easily engage your audience, where you can more easily present your work to an audience and use the data that you have gathered along the way.
We do this by using the following tools:
WinnerPicker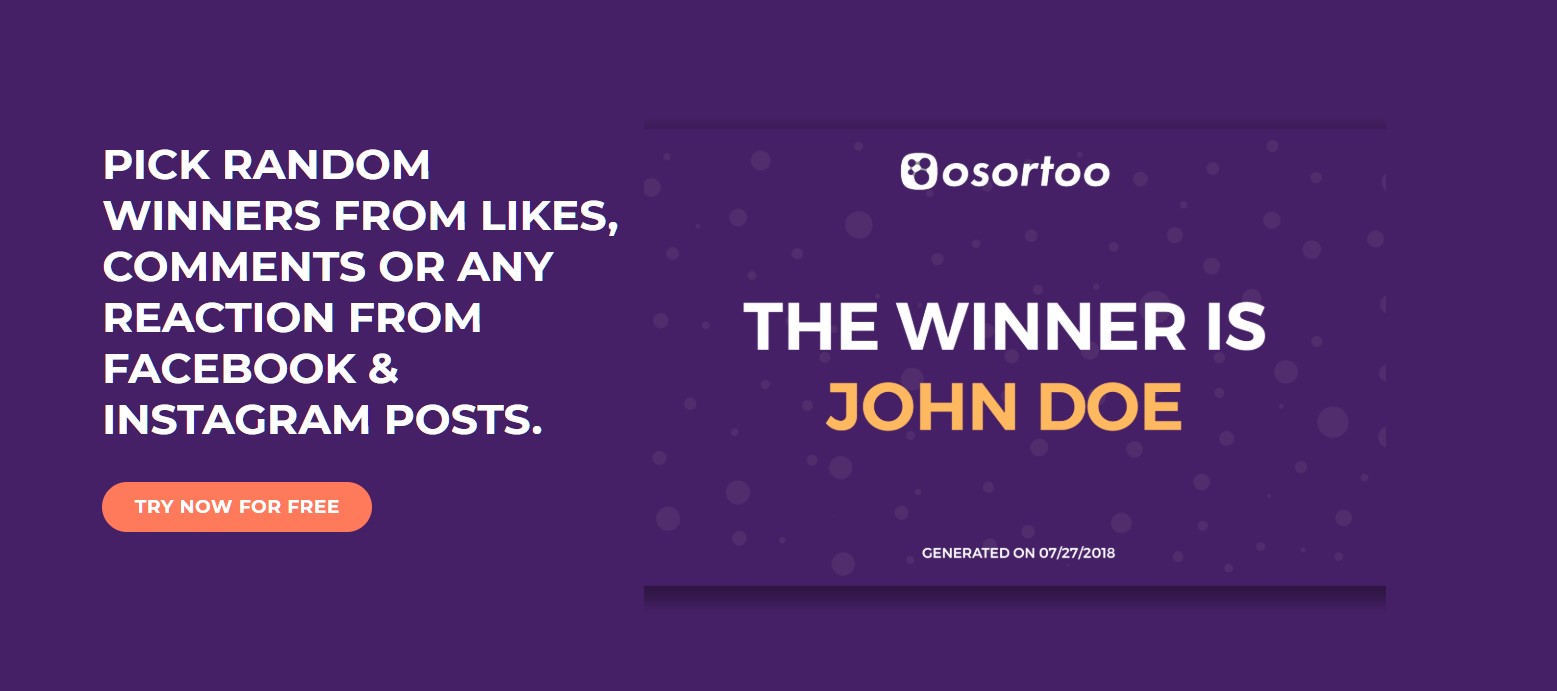 The WinnerPicker is our most famous tool. It's a random draw tool for Facebook and Instagram.
You can pick random winners on your Giveaway post and you can choose from likes, comments and reactions.
You get a winner card with the name of the winner that you can share on your social media.
This will signal to your users that you have picked your winners impartially and randomly.
Also it will strengthen the relationship and trust your followers have in you, and probably they will participate in the next Giveaway
Live Contest
This tool is great if you want to make Giveaways/Contests outside social networks + project live draws.
It's a great option for retailers, vendors and any type of business that want to generate a bit of excitement.
You get one landing page where your participants live  their data and a live draw page where they can follow the drawing in real-time.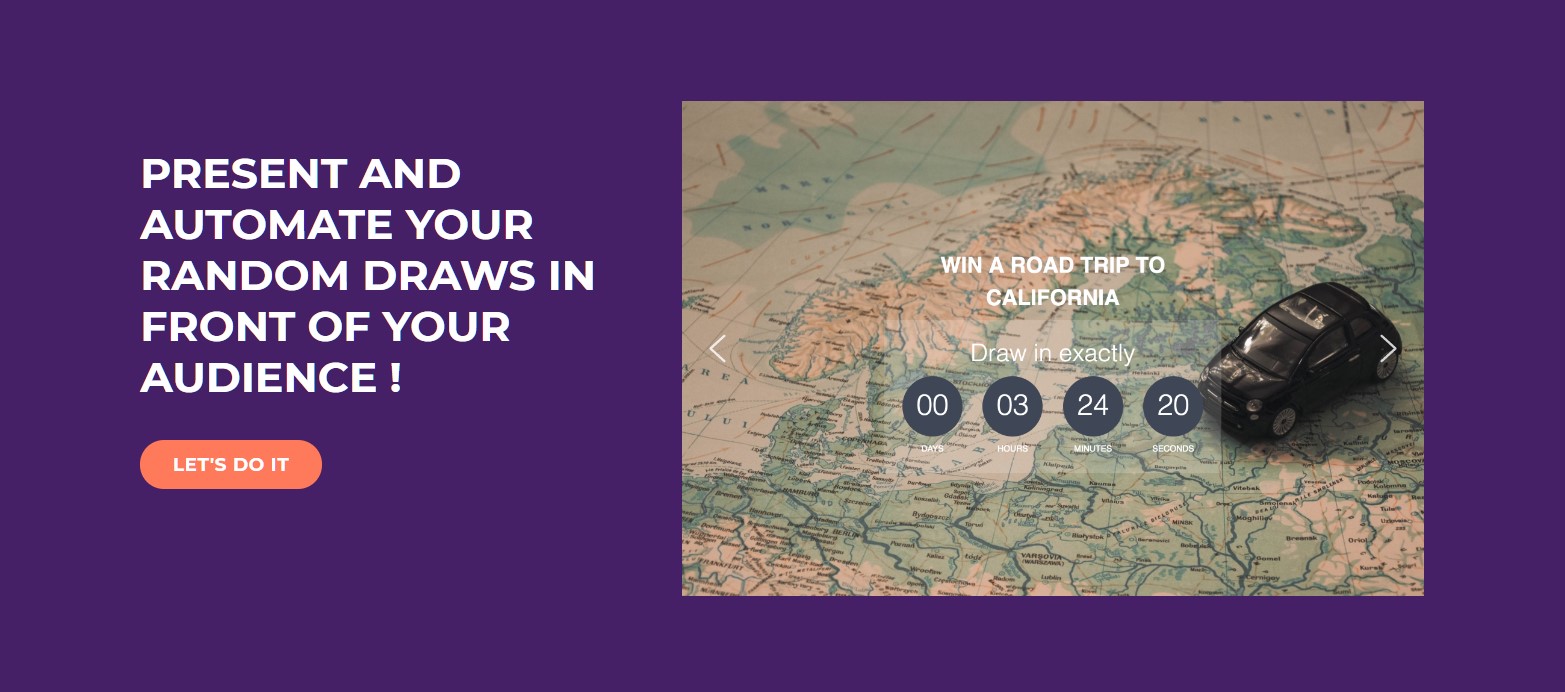 It's like your own countdown lotto draw. It can be very exciting.
Using Live Contests generates a lot of excitement and notoriety for your brand, that's great for getting even more followers/users.
Also the data you get from all the entries can be later used for marketing purposes.
Using this data you can define your target audience and its wants and needs, that is a pretty valuable info for any business.
Landing Page 
The Landing Page creator tool comes real handy when you want to easily set up your own landing page.
Landing Pages are important in this digital age, because people will have an easier time to find you.
Users can also leave their data on the forms you provide and you can use that data to further push your products.
You need an appropriate landing page for each of your campaigns.
With Osortoo, you can quickly create personalized landing pages, create personalized forms to track your prospects, get feedback from your customers, conduct surveys and much more. It also promotes your company's social marketing, since by definition, interacting is social.
Here is an example of a Landing Page about a book promotion.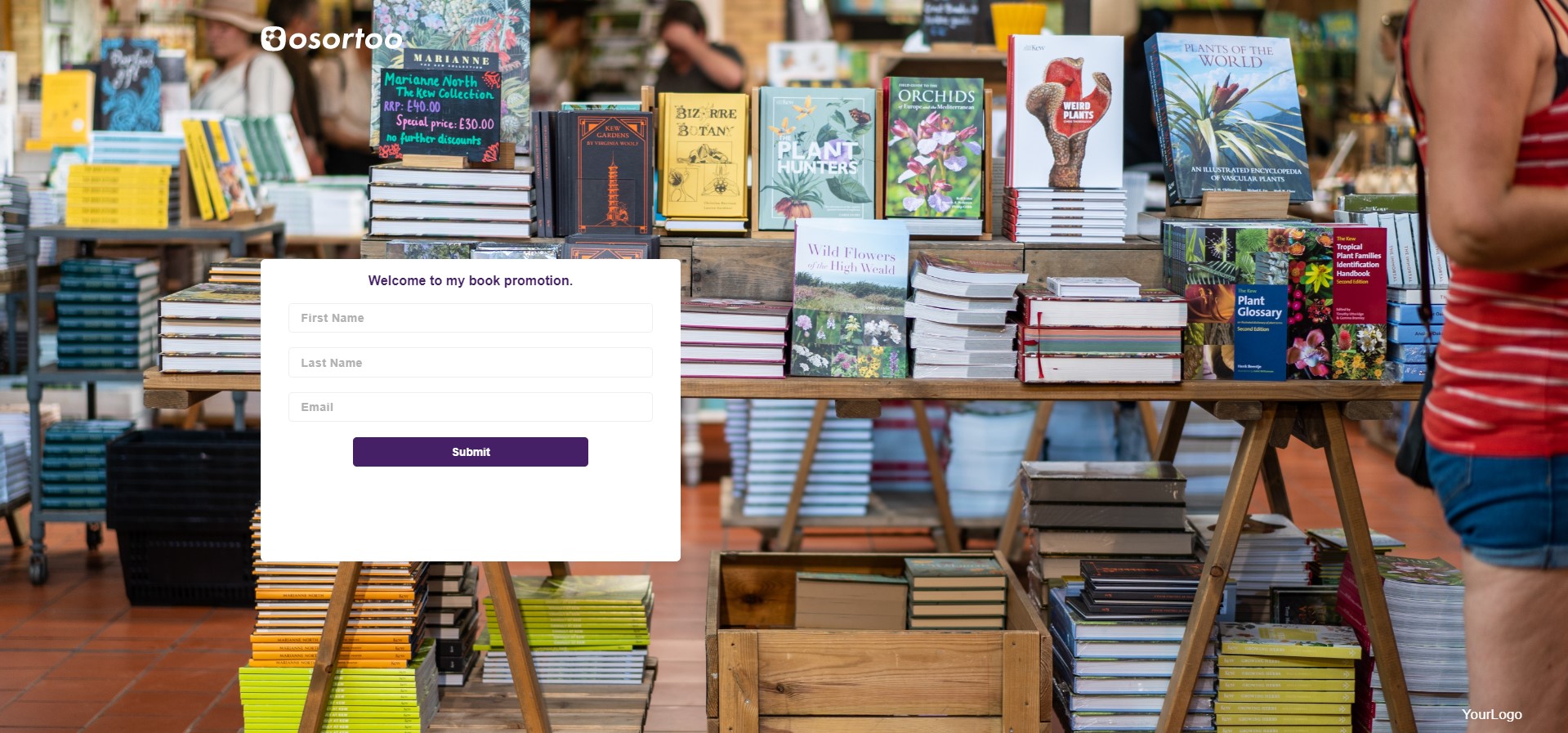 LinkTo
Today Instagram is the fastest growing social platform in terms of user flow.
It is also the only platform that offers only one link in your Bio, to everyone's great regret…
But fortunately for you, Osortoo is there to save your bottom (And yes, once again!).
With Osortoo's LinkTo, you will be able to have all the links in your Bio.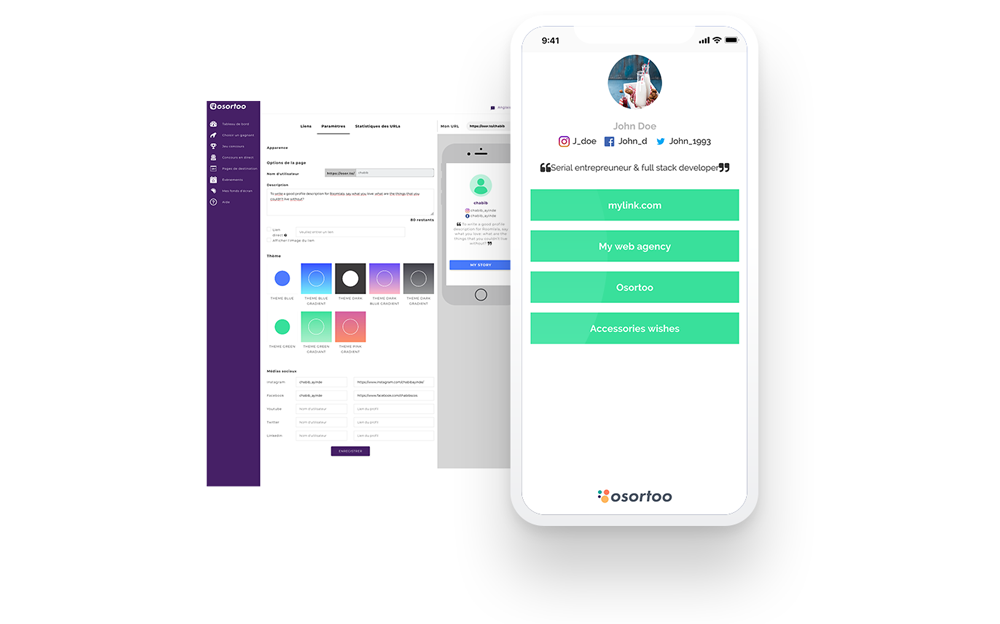 More precisely you get your own tine website where you can put all the links you need.
You can have all your social networks like Facebook, Instagram, YouTube, Twitter and Pinterest.
You can also put links to your original work like your latest blog post, skin care product or your podcast.
Check out how to set up your own LinkTo.
We are always there for you
We hope that our services will help you grow your business, get you closer to your audience, develop new projects and ideas, while keeping in mind that our team remains at your disposal to support you.