Art lovers found a great inspiration in buying art built with craft and which has a greater story. When it comes to NFTs, there is so much more than beauty lies in the eyes of the beholder, it could be that beauty lies in the bid of the buyer. NFT is just like art is a gamble. You create an ape and become a multi millionaire. In contrast you could craft a live painting but still it would not be worth a dime. There is pure science which works in NFT success stories.
So what is NFT? And how can you differentiate it from any other art form?
As it literally means Non-fungible-Token. This is something different from a painting sold by a great artist to a billionaire. The artist would become wealthy with an exchange of money with painting but here at NFT, this is just one transaction that has earned him good money.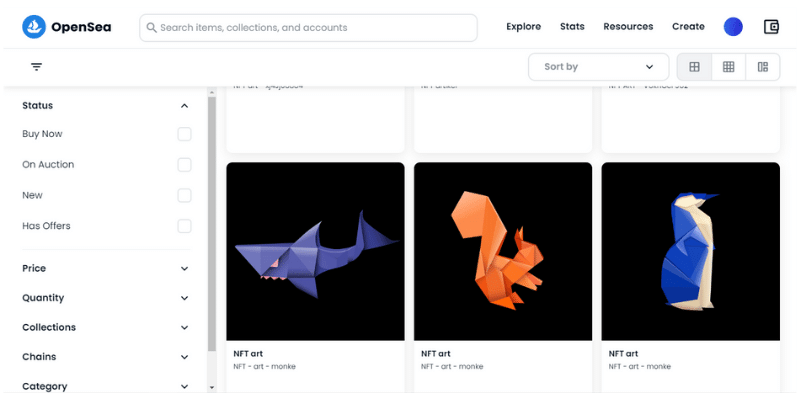 The NFT artist will earn revenue, one time, or multiple time, depending on their liking.
It is a non fungible token, it means that no money can replace it. Therefore it is confined to the person, it belongs. The copy will belong to the owner, the way an asset is owned.

This asset is however unique. Just like any person, every NFT has an identity. Therefore these unique token brought a new era of digital assets, followed by Metaverse, where they are to be used. These tokens are a form of digital currency too, you can purchase another NFT in barter exchange to NFT. This is what is amazing about it.
These unique tokens could include any digital form of expression. It could be a tweet, a quote, art and much more.
Why must you care about NFT?
There is nothing that can make you wonder, what is happening? such as the popularity of blockchain. That's how we felt while hearing about NFTs being sold or about Grimes and ape cartoons receiving millions of dollars for them.
The issue has only become more difficult in the year since NFTs gained enormous popularity. Tens of millions of dollars have been paid for monkey images, reports of million-dollar hacks of NFT projects are nonstop, and corporate cash grabs are just getting worse.
You might be left wondering what an NFT is after reading all of this news. Don't worry it is simpler once you the basics.
Let's start with the fundamentals, then.
How do NFTs function?
The Ethereum blockchain has the majority of NFTs, but other blockchains have their own implementations of NFTs. Like Bitcoin or Dogecoin, Ethereum is a cryptocurrency, but it's
blockchain also keeps an account of who is owning and exchanging NFTs.
Could you briefly explain what the blockchain is?
Although they are somewhat complicated, the fundamental idea behind blockchains is that they provide a mechanism to store data without having to rely on a single organization or institution to maintain it correctly and safely. There are certainly complexities and exceptions, which you can learn about in our explanation on blockchain, but when most people use the term "blockchain," they mean this particular type of technology.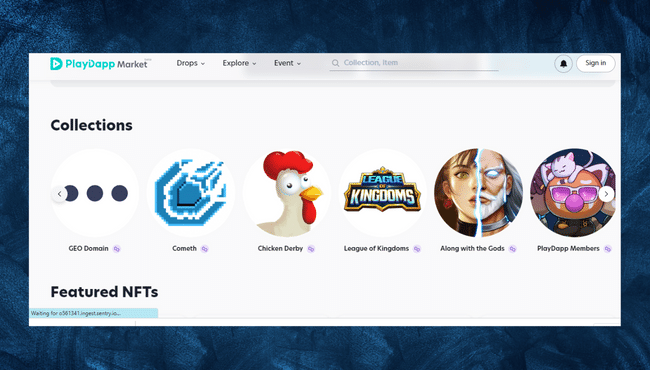 Why is copyright no non-sense in digital art?
Everything on a computer has a unique binary digit profile, which makes it what it is. This transmitted profile is unique for every letter you type to every color you use.

What use does creating NFT serve?
When you have created, why have you created? And what stories are behind this creation. It all started from Beeple, 2021 a digital artist digital image was auctioned.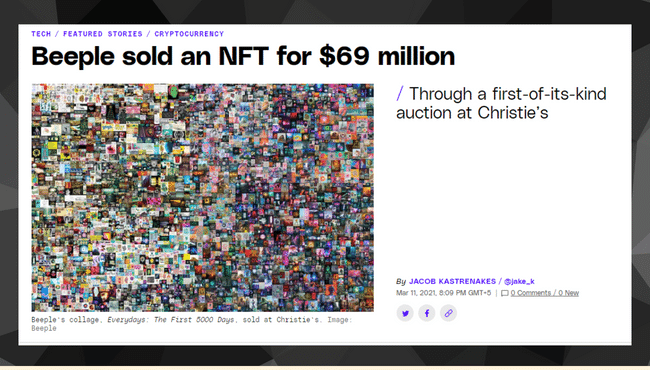 NFTs are created as a technique to safeguard digital data in a way that ensures ownership and establishes scarcity. An NFT can be sold, much like physical art, but the artist has the option of keeping the copyright, giving it to the buyer, or setting a cap on the number of secondary sales an owner is allowed.
HOW TO PROMOTE NFT?
A notion for a new version of the World Wide Web termed Web3 integrates ideas including decentralization, blockchain technology, and a token-based economy.
1. Consider Your Effect On The Environment
Before we delve into all the channels you can use to promote your NFT, these questions are to be answered first: what does it mean to develop and launch an NFT project at this critical juncture in Web3's development?
In fact, I'd say the NFT space is destined to fail if the greatest initiatives of the 2020s have already been launched. Keep in mind that NFTs are about creativity and innovation while you develop your concept.
Despite what anonymous Twitter commentators may claim, it's still early, and we hold the blueprint for what will succeed and fail in Web 3.0 . Great power entails great responsibility. Don't go citing this article as your inspiration if someone reading this launches a poor rug-pull effort. We won't be co-signing that. So, please make use of this information to publish works that are inspired by your art and other creative work. For a second, think of your NFT project as a business.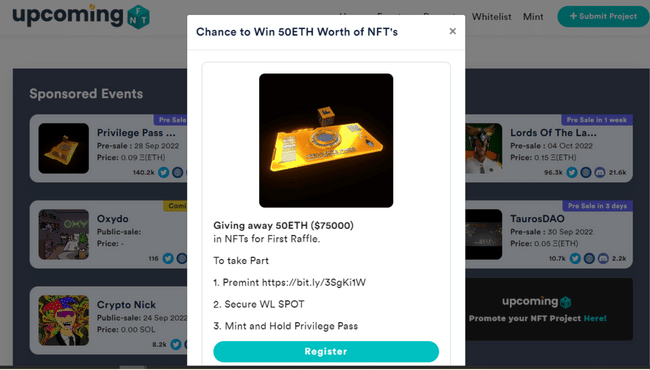 2. Organize your NFT project as you would a business.
You must gain a thorough understanding of your market, your offer, and your pricing in order to effectively promote any kind of good or service.
No matter where you decide to promote, all of these criteria will affect how successful your total marketing strategy is.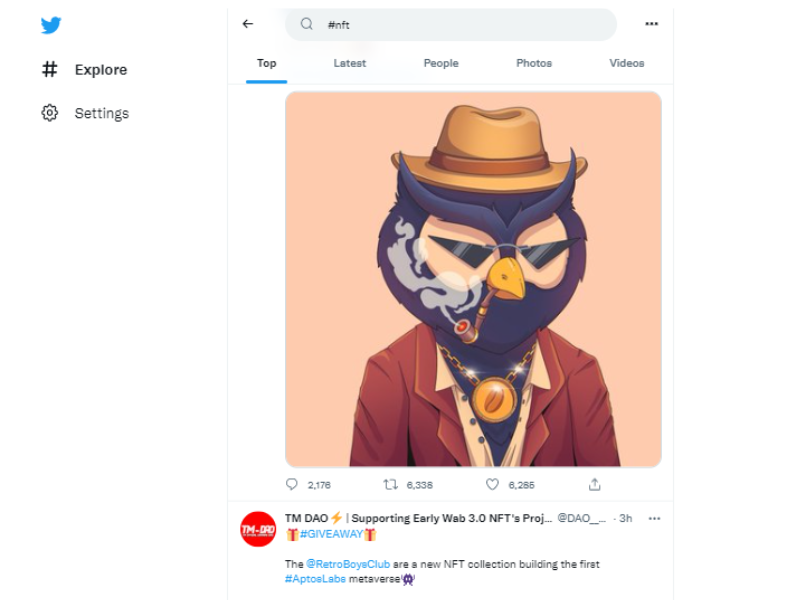 3. Investigate the Market
At this point, handle your NFT launch just like any other business. Invest time in market research and plan development. Before attempting to offer anything to your target market, get to know them thoroughly.
For instance, a buyer for an anime NFT project can be different from a customer for a photography NFT project. In spite of collecting both
A buyer for an anime NFT project might not be the same as a customer for a photography NFT project, for instance. Even if a person collects both photography and anime, their purchasing philosophies may be quite different for each specialization.
Discover some collectors of similar work and talk to them about what they like and don't like about their purchases and the market at large.
During the research stage, you can discover some information that could alter direction with the 360-degree change of the entire course of your project.
Look at past launches in the NFT space that were successful. You should attempt to reverse engineer what they did well and what you can do better in addition to researching your target collector.
4. Get Ready For Any Situation
Make a plan for what you'll do in case of the various outcomes as you start to put your launch together. What happens next if your project is a success? Do you have what it takes to deliver on the plan and utilities you pledged? Do you have a strategy for your website or Discord to suddenly become 10 times larger?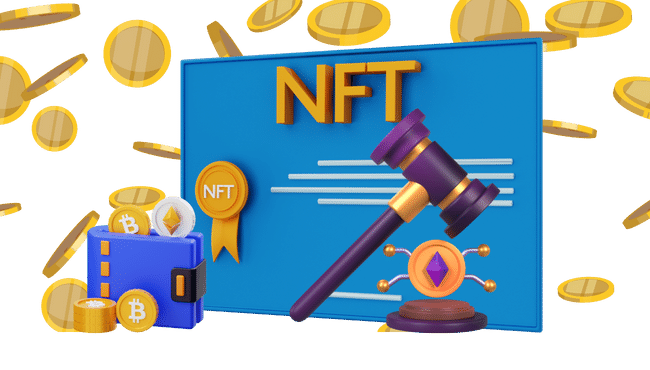 Smaller editions and 1/1 artworks are less relevant to this way of thinking than PFP communities, but it's still a good idea to consider your project's future stages.
Make a plan for what you'll do if something goes wrong as you start to put your launch together. On the other hand, most of our projects won't reach that trajectory within a year of starting, so don't take it personally if you don't become the next Beeple. Simply be emotionally, mentally, and strategically prepared for both success and loss!
5. Establish a schedule and follow it
Strategy out every stage of your launch, and allow yourself adequate time to carry out every aspect of your plan. Even well-planned launches are chaotic because of missed deadlines, the creation of new material, website overload, etc.
Avoid hurting yourself by being careless with the things you have complete control over. Maintain a launch calendar and update it as deliverables change. This will make sure that everyone on your team—including you—is focused on the same goal.
These are just a few considerations as you work on the specifics of your marketing strategy.
Where do I advertise my NFT? (Sources Online)
This section will go through where to advertise your NFT online as well as the various content formats that projects use to market themselves.
We'll talk about the platforms that permit sponsored advertising and advertisements as well as some fundamental tactics that projects are employing to attract collector interest.
Despite any one's best efforts. No one can analyze the benefits and drawbacks of every marketing channel that a project is using. One final thing to remember is that I don't advise applying each of the suggested tactics at once. Probably a waste of time and money.
Create a strategy you believe that will be successful with your target market's buying behavior and stay with it. If you're unsure of what would work, think about testing a variety of possibilities before choosing the ones that produce the best results.
What is the catch? We are on it.
TOP 2 VITAL MARKETING STRATEGIES TO PROMOTE NFT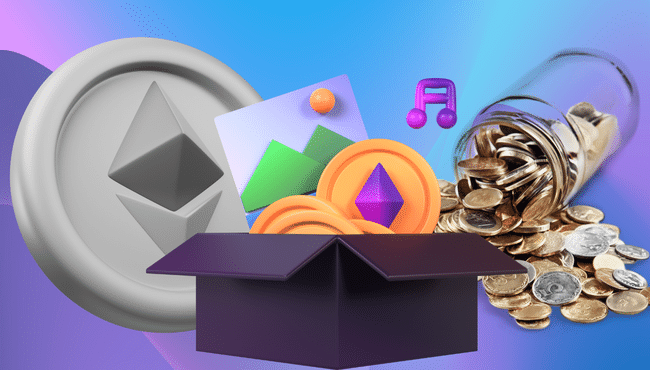 TWITTER PROMOTIONS FOR NFT
Right now, Twitter is where the NFT market lives and dies. With the most daily active market participants, it is by far the most popular channel. In almost every project that has been released in the past six months, Twitter has been used
You can advertise on Twitter, mostly in your Feed or on Twitter Spaces.
1. Promotion on Twitter Feed
The Twitter feed is a demonstration of controlled chaos. Thin lines separating each Tweet in Twitter's plain, rectangular user interface have stayed consistent. This offers a suitable counterbalance to the utter randomness of the feeds' content.
You might receive fitness advice, NFT news, memes, a nice video that's being retweeted, and so on depending on who you follow. We shouldn't have just accepted this as the usual, yet that is what has happened. As you draft tweets, especially announcements, keep this in mind. The many types of Tweets you can create to advertise your NFT are listed below:
2. Tweet Announcements
while you're introducing anything new to your audience. This might relate to it's crazy that this has become the established practice, but it is Announcement Tweets
while you're introducing anything new to your audience. An forthcoming Twitter Space, your project's premiere, a sneak peek at your artwork or creative process, etc. might all be included in this. Make sure to present the information in a way that is simple to understand.
Don't feel guilty about sending out follow-up tweets revealing the same information when you do have an announcement that you are promoting. Every hour of the day, people use Twitter, and occasionally, tweets are lost in our feeds.
3. Educative Tweets and Threads
Announcements can be followed up with informative tweets or discussions. These tweets typically explain a more intricate concept, such as how a certain piece of your project will operate. These are fantastic venues to interact with your community and essential for spreading information among your network.
Naturally, your followers will have inquiries, to which you may respond in the thread. This may both fill in the existing gaps in your original message and help you get more organic views on your tweet.
4. Create Hype
In contrast to the tweets described above, hype tweets attempt to express as much value and enthusiasm as possible while including essentially no information. They may be purposefully obscure and exceedingly brief. Many initiatives will send out teasers like: "Soon." Or perhaps accompanied by a sneak peek of their NFT.
These kinds of tweets may be useful for gaining quite an interaction and perhaps a large following on Twitter and Discord. Good lord, if you have been cultivating your community and they are aware that a launch is near.
Of course, if no one is aware of your initiative and has no reason to be interested, this is a real pain.
5. Hype Memes:
Hype Memes/Taglines are a part of the "Hype Tweets" genre. Instead of the common visual meme styles we use online, I'm utilizing a more basic definition of a meme here, one that refers to a concept that spreads throughout a group. Crypto enjoys all kinds of memes. However, organizations also use memes to communicate ideas and advertise their companies.
If you're starting a new project, think about how you'll utilize this kind of humor to build your brand. "Ape Follows Ape" is one illustration. "We Adore Cats!" Many of these memes are interchangeable across groups, but if you can give them your own twist and contribute to the culture, it may be useful.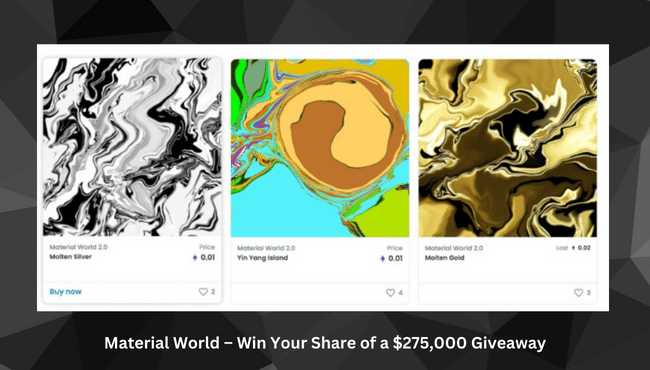 NFT GIVEAWAYS & CONTEST
NFT giveaways and competitions are among the most well-liked
One of the most common promotional techniques used by projects to generate buzz and participation during their launches is NFT Giveaways and Contests.
Most giveaways consist of an NFT from the project, a seat on the Whitelist for the future launch, or another, more well-liked project. Some projects do provide free cryptocurrency
Typically, in order to be eligible for a giveaway, you must "grind" for the project to increase engagement numbers on Twitter or Discord. This entails RTs, friend tags, and replies. All of these strategies represent an effort to "hack" the algorithm in order to increase community exposure in users' feeds.
Giveaways, in my opinion, are frequently abused and might come across as spam, but they work well for maintaining community engagement.
1. How would you run giveaways?
Free NFT handouts will be the new meta in 2022. Everyone wants to reward their community with great awards, whether they are whales, influencers, or brand-new NFT enterprises. Our comprehensive guide outlines the fundamentals if you're wondering where to go for the greatest Twitter or Discord NFT freebies.
Giveaways may be a great way to become involved in a pricey endeavor, whether you're looking for a quick flip or your lifelong NFT. You are not alone if Bored Apes and Doodles is out of your pricing range.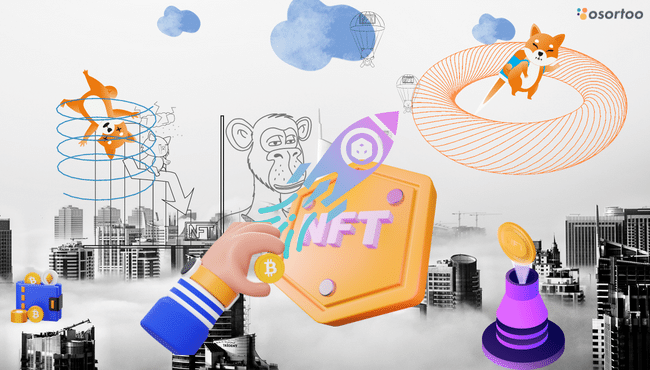 Fortunately, communities frequently honor the intelligent and creative through fan art and puzzles. Some shameless marketing, sometimes known as "shilling," might be helpful for individuals without the blessing of skill. You can acquire the NFT you've always desired with these and several more techniques.
Keep reading to learn how to enter these contests for free blue chip NFTs. We'll also let you know who runs reputable competitions, how to avoid scammers, and more!
The title of this article is printed on the cover picture, which also has an NFT with a holiday motif to the right.
2. How can I obtain free NFT gifts?
It hinges on the project in this instance. Only NFT holders may participate in some prizes, while others are intended to draw new community members. In either case, exposure is their common objective.
You may now participate in two different sorts of giveaways:
A digital abstract depiction of individuals seated on a large hashtag. The most common NFT giveaway kind is one that calls for likes and retweets.
Now, there are two types of giveaways you can join:
These free NFT giveaways have simple rules. Usually, a project's team is asking participants to like and retweet a certain post. Sometimes, tagging other people in the comment section or following other accounts is required too.
2.1.0 Like and retweet competitions
Numerous winners may get NFTs, cryptocurrencies, or even cash rewards from certain organizations.
Such prizes are often held by Twitter NFT influencers, initiatives, and even marketplaces. Simply typing "NFT giveaway" into Twitter's search bar is one method to locate them.
2.2.0. Art contests for fans
Why not utilize your artistic abilities to obtain NFTs for nothing if you are a gifted artist?
For instance, in Deadfellaz's well-known "Draw the Undead" derivative art competition, participants produced pieces of art based on the NFTs that they individually owned. The group still allowed non-holders to participate by drawing inspiration from two of the artifacts.
Of course, these contests need effort and time. However, they're a fantastic method for artists to gain visibility. Just picture showcasing your artwork to a fresh Discord audience that shares your interests!
But where can you look for the finest free NFT giveaways? Let's investigate!
3. Who is distributing NFTs for no cost?
These days, NFT freebies may be found anywhere, including Discord, Twitter, and Reddit. However, who is really running these contests, and where can you discover them?
There are essentially two types of creators:
4. NFT Project Raffles
Giveaways are an effective strategy for growing one's following, and NFT initiatives are aware of this. To get more followers, the majority of new projects do freebies on Twitter or Discord. Some give away their first-ever NFT collectibles while others provide money, cryptocurrency, or other resources.
However, don't ignore larger initiatives. Administrators that value their community are constantly looking for novel approaches to reward supporters or increase their readership. Recently, Along With The Gods, a well-known P2E game, gave away $40K worth of NFTs as part of NFT Evening!
5. NFT Influencer Promotions
The majority of NFT influencers give their community as much attention as they do to initiatives. Their free NFT gifts can even surprise you with how inventive they are!
The NFT expert Gary Vee, for instance, gave away a VeeFriends NFT for each dozen copies of his book that were sold in the first 24 hours. His book "Twelve and a Half" became a best-seller as a result of this innovative NFT gift, which also gave the customers free memorabilia.
The Lamborghini on offer is the most alluring reward. Having a Platinum Rollers Club NFT gives you the opportunity to enter the drawing for the reward. Additionally, Lucky Block has released additional NFT collections with tempting rewards to be won. This includes a $1 million British home, a five-day luxury vacation, $1 million worth of Bitcoin, and a BAYC NFT. After each collection is sold out.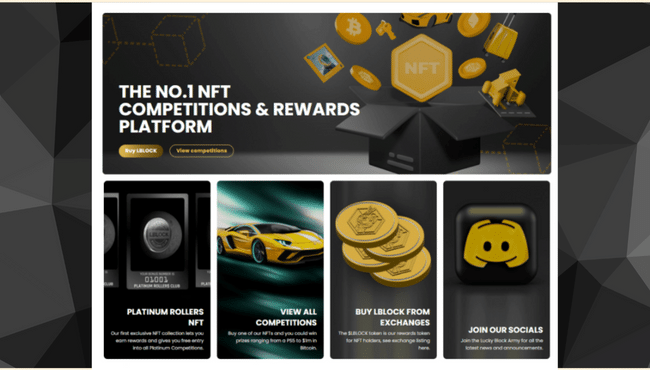 Before participating in a giveaway, you should double-check the influencer's account, nevertheless. Keep in mind that anyone may now acquire a sizable following.
However, how can you distinguish between a genuine NFT gift and a con? What you need to know is as follows.
6. Free NFT gifts—are they legitimate?
"It depends" is the succinct response. The NFT industry is still new to many people compared to other markets, and scammers are aware of this. Unfortunately, hundreds of online wallets or accounts have been compromised by hackers.
One of their ploys, for instance, is to hold free NFT giveaways that demand you link your wallet to a certain site. Being asked for personal information or a link to a digital wallet for a giveaway should raise a red signal since legitimate influencers or initiatives never do.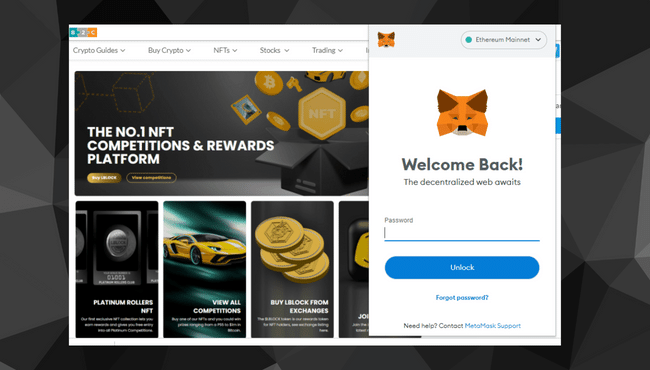 Second, keep an eye out for the giveaway's reward. Basically, if something seems too good to be true, it generally is. Naturally, certain initiatives and NFT influencers can be kind, but few would provide large financial incentives.
7. How to run an NFT contest
Have you recently debuted your own NFT initiative? Hosting free NFT giveaways with a chance component is one of the most effective marketing strategies for any artist. To begin with, neither you, the organiser, nor the attendees will pay anything using this technique (your audience).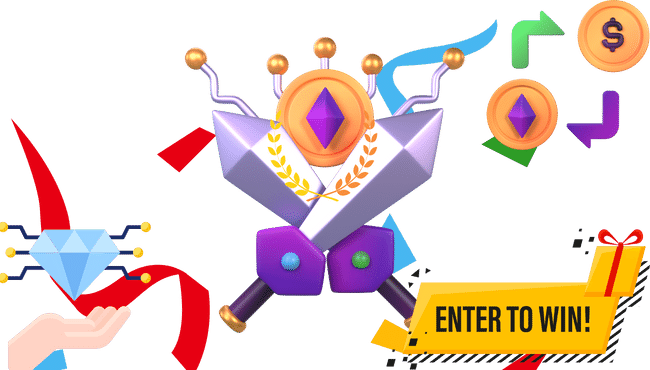 Simply write a tweet outlining your giveaway's guidelines, the prize, and the deadline. For more visibility, be sure to incorporate pertinent hashtags like #NFTGiveaway.
You may use some of the items as rewards to advertise your new NFT collection. Even better, you may tweet a picture of your NFT as part of the giveaway. As participants retweet your message, you'll increase your visibility.
How to do an NFT grant in an existing community for you? After that, you may start running contests on your Discord server. These contests might be exclusive to NFT holders, or they could be accessible to everyone.
Final observations on NFT giveaways
Finally, NFT giveaways are a fantastic method to grow a community while thanking the current members. You may enter free Twitter contests that demand like and retweeting tweets or compete in art competitions to see how talented you are.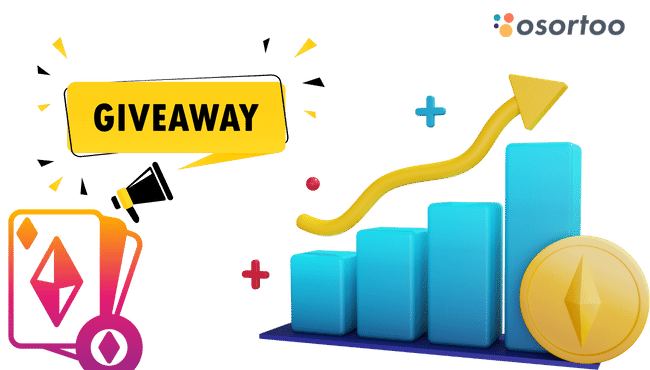 NFT projects and influencers frequently hold prizes, so be sure to double-check their accounts before participating! Of course, as an NFT creator, you may begin running your own giveaways on Twitter or Discord. This straightforward yet ingenious strategy may increase interest in and traffic to any project.