Rhyming commercials while crackling of the fireplace ( You know what that means: the holidays are quickly approaching. There are still ways to celebrate, even though they may be a little different this year. This requires preparation on the part of the owner of an online store for the busiest shopping season of the year. What better way to celebrate the holiday season and bring cheer to customers than to give them a chance to win some delightful prizes?
We've put up a list of Christmas giveaway ideas to kick off the holiday season so you can make your e-commerce business ready for the season!

By offering exclusive discounts, running fun holiday promotions, and making sure my store is decked out in all the Christmas decorations, of course!
Get your business holiday-ready with these tips!
Deck the halls (and your website) with seasonal banners and landing pages, as well as seasonal products. This can include a collection of Stocking Stuffers, gift sets, and Christmas-themed pop-ups. Creating holiday-themed online content can make browsing more enjoyable and help visitors better relate to your online retail.
Wrap up warm! Putting together a Christmas-themed product set can be a win-win situation for you and your customers. They add value by allowing visitors to buy more expensive products while also receiving freebies, and it increases the likelihood of them discovering other products in your inventory that they may not have considered! Also, if you're able to set one up, advent calendars serve a similar purpose while also serving as a festive month-long reminder of some of your store's highlights!
Mobile friendly = customer friendly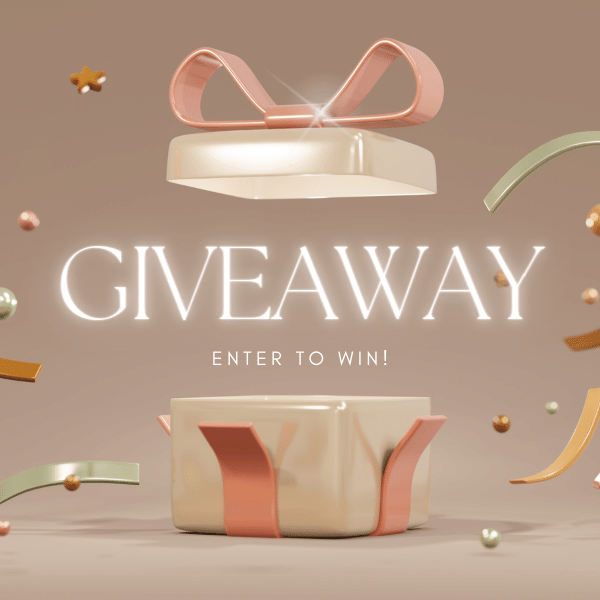 With an increasing number of consumers using their phones to make purchases, making sure that your ecommerce store is optimized for mobile browsing can have a direct impact on conversion and bounce rates. With Shopify's theme editor, this is easy to test out, and optimize, so head on over to your dashboard and double-check your website's mobile view to ensure it's easy to navigate from any device!
People are already looking for great Christmas gifts for their loved ones, so why not make it easier by curating a list of gift ideas that include carefully selected items from your e-commerce store? You can also categorize your gift guides by themes and interests, making it even easier for customers to find what they're looking for. This is especially useful for large inventories.
You're Not Ready For Email Marketing Until You've Read This
It is never too early to begin planning for the future! Make sure to plan your email marketing strategy after you've determined your holiday sales and giveaway strategy. This saves time in the long run and increases interest in your Christmas promotions.
Double your savings on top Christmas discounts!
As the year's biggest sale event approaches, now is the time to get creative and launch your most buzz-worthy discounts and campaigns. Consumers expect to save during this time, so giving them the opportunity to buy more for less allows you to stand out and create more value for potential customers. We've seen discounts as high as 80% off, so don't be afraid to lower your prices! Given that major retailers do not wait until mid-December to launch their Christmas sales, consider offering mid-season discounts earlier in the season as well. While discounts look different for each e-commerce store, determine what profit margin makes sense for your products and launch sales campaigns accordingly.
Shipping is free and expedited:
Practicality is important. Potential customers are looking for not only discounts on gifts but also suitable delivery options, so offering free shipping can be a major selling point for your store. Consider adding an express shipping option as well, as a nod to last-minute Christmas shoppers!
Tailored and Customized Products
While this option may not be applicable to all online stores, given that several online consumers are looking for items to purchase for others during this time of year, they may appreciate the option to tailor their Christmas gifts. Consider such as products in your inventory that can be tailored to the specific with names, notes, and other messaging if you can and it makes sense for your brand.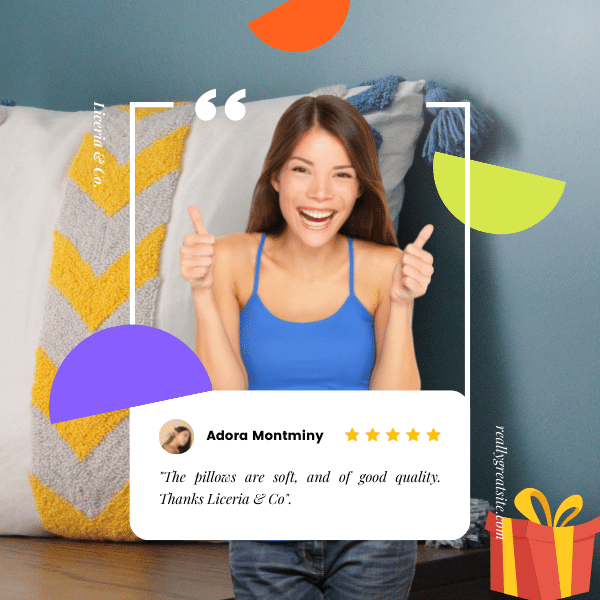 Gift wrapping
Personalized family mugs and puzzles make great gifts for the holiday season. You can decorate and gift creatively. If you want to get creative with your holiday decorating and gifting, there are a few ways to do it. You can make your own decorations, or find unique gifts that will stand out. If you put some thought into it, you can really make a lasting impression on your loved ones.
HOW DO GIVEAWAYS INCREASE SALES?
One reason giveaways increase sales is because they create a sense of urgency and encourage customers to buy now. For example, if a store is giving away a free gift with purchase, customers are more likely to buy something from the store now rather than wait. Giveaways also create a sense of exclusivity and can make customers feel like they are part of an exclusive group. This can lead to increased brand loyalty and customers being more likely to buy from the same brand in the future.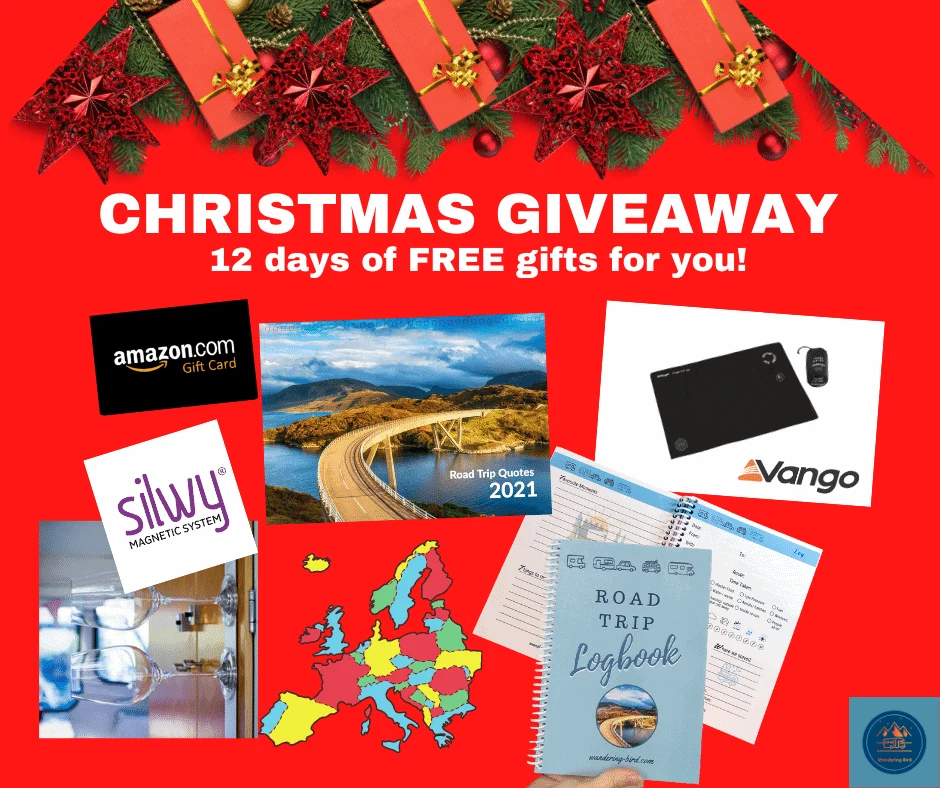 Enhanced brand awareness
A larger remarketing audience can be achieved by engaging social media followers. This will give potential customers something to think about and possibly act upon. By providing interesting content, businesses can encourage their social media followers to interact with the brand and learn more about the products or services offered.

Contests and giveaways, when advertised on social media, provide an opportunity not only to develop a larger following, but also to gain exposure that your e-commerce firm might not otherwise receive. Even if viewers do not actively participate, giveaways can enhance brand recognition through other social media users tagging friends and sharing to their social networks, which can lead to an overall lift in brand recall later on.
Social Media Followers: Ways to Keep Them Engaged
Engaged social media followers and a larger remarketing audience is what you can expect if you run a giveaway with multiple steps to enter. This shows that they are willing to invest their time in your business, which is a valuable metric. By having a giveaway with multiple steps, you can identify followers that actively engage with your brand.
More email subscribers: The secret to building an engaged audience
The best way to get more email subscribers is to have great content. If your content is interesting and engaging, people will want to sign up for your email list. Another way to get more email subscribers is to offer something of value, such as a free e-book or an exclusive coupon code.
How to Increase Customer Retention with Brand Loyalty
Customer retention is vital to the success of any business. Brand loyalty can be a strong contributing factor to customer retention. A Christmas giveaway can be an effective way to increase brand loyalty and customer retention. To maximize the effectiveness of a Christmas giveaway, businesses should focus on giving away items that are relevant to their brand and that will appeal to their target audience. Additionally, businesses should make sure that the giveaway is well-publicized and easy for customers to take part in.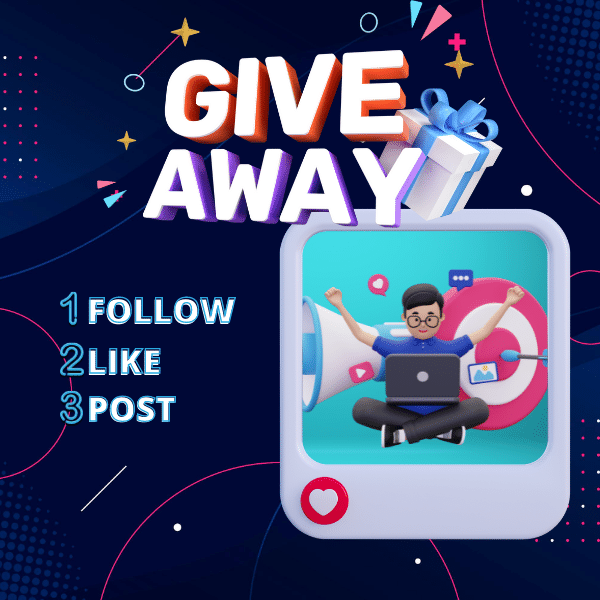 CHRISTMAS GIVEAWAY IDEAS
12 Days of Christmas
Mark your calendars! One way to build anticipation and celebrate the festive season is by hosting a series of giveaways that lead up to Christmas. Whether it's 12 days of giveaways or discounts (or both!), customers can check in daily to see what your store is offering. The fact that this type of giveaway is a 12-day long event also helps your business stand out during what is already a discount-heavy season.
Here's a look at Swell's example of its 12 Days of Christmas campaign: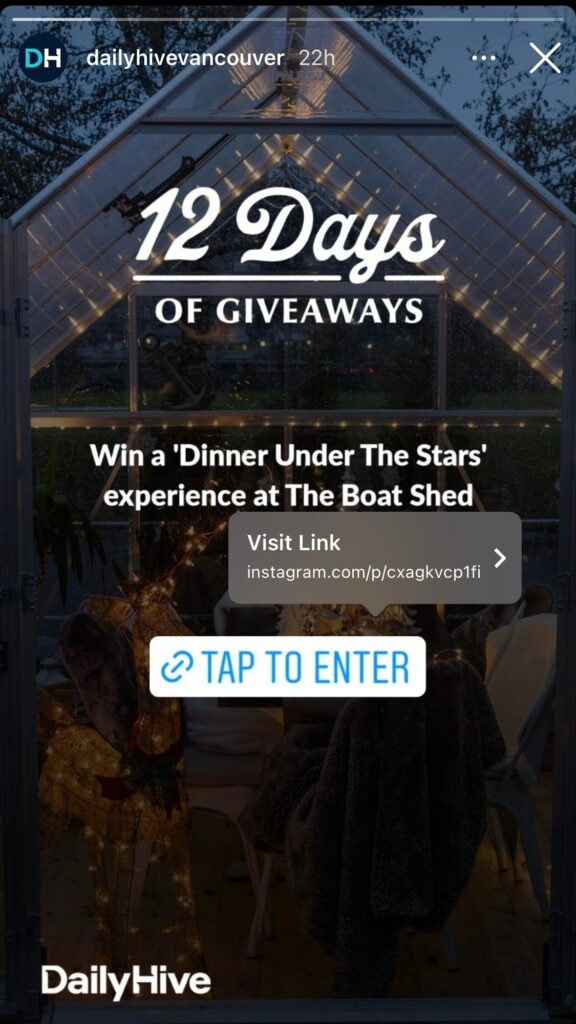 Customized Promotions
One way to increase email conversions is to offer customized discounts based on your audience groups. For example, you could segment your list by demographics like age, location, or gender and offer a discount that would be most appealing to each group. This strategy allows you to personalize your offers and make them more relevant to each subscriber, which can lead to higher conversion rates.
By offering automatic points just for signing up, you can entice new customers to try your product or service. If you already have a rewards program in place, you can introduce new holiday-themed rewards to keep your loyal customers engaged. For more advanced loyalty program users, change the structure so that members can get double or triple the points for each action.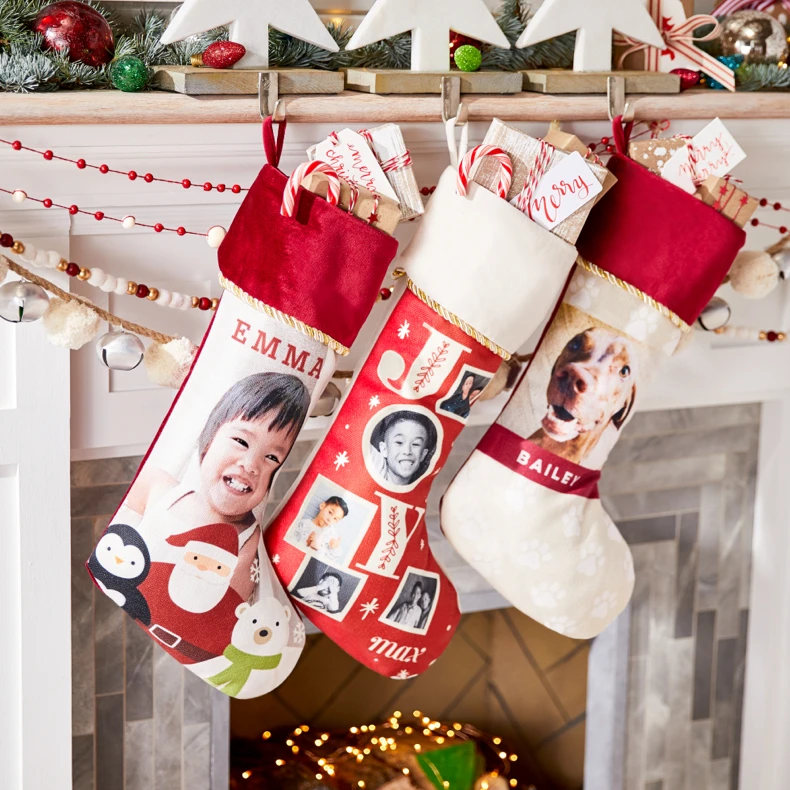 A year's supply of products
What a generous way to ring in the new year! A year's supply of products will help the winner start off right and have a Merry Christmas. If your business is financially able to do so, hosting a giveaway with this type of prize is a great way to give back.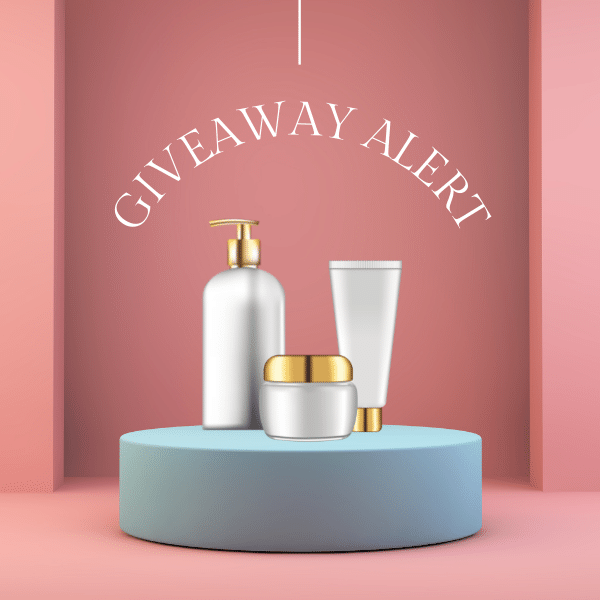 A year's supply of products can be a great way to show your appreciation for your customers. For example, an online education provider could offer 12 months of free access to courses, and a sock company could provide a few pairs of socks each month for a full year.
Brand collaborations
Whatever the product you choose, be sure to consider your target market when making your selection. One great way to spread holiday cheer and bring in some extra business is by partnering with another company for a Christmas giveaway. This way, each company can promote the giveaway to their own customer base, and there are usually twice as many prizes available. When choosing a partner, try to find a company with a similar target market so that the giveaway will be more relevant to your customers.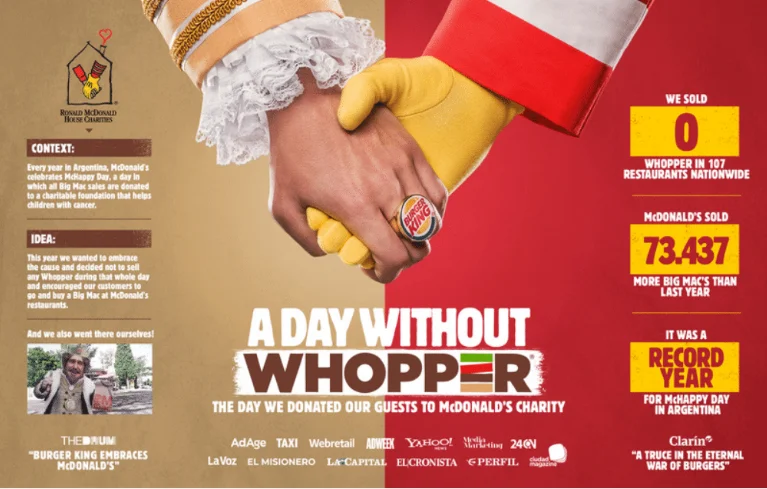 Holiday Hashtag Contest
Create festive social media hashtags for your contest and ask your fans to use them. If Instagram will be the main tool you utilize to promote your giveaway, consider hosting a Holiday Hashtag Contest.
Follow it here: First, you create a hashtag to connect your brand with the contest. Then, you ask your followers to use the hashtag in certain content. This way, you share your content on social media.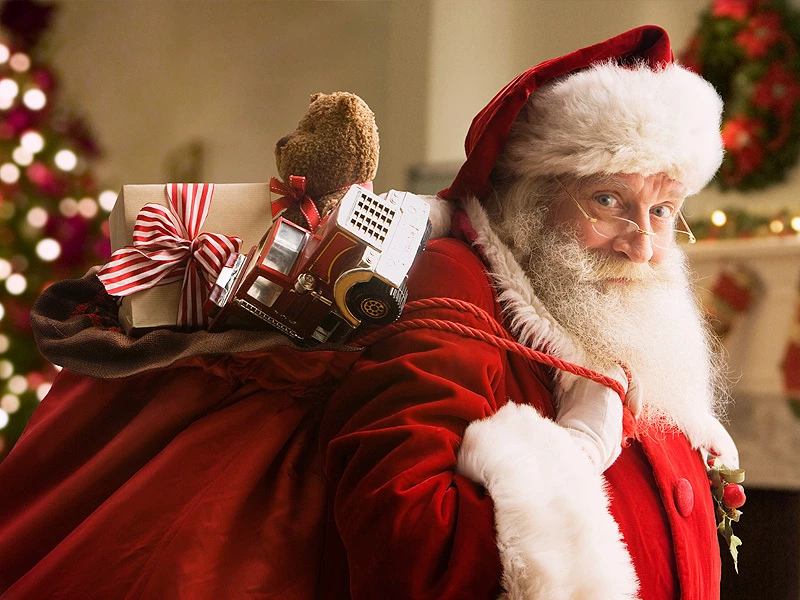 Gift Cards Giveaways:
Versatile and particularly useful during the holiday season, a gift card giveaway allows winners to choose the gift! Whether from your brand or another business, a gift card may have wider appeal because of how it can be used. Tip: If it is a gift card for your online retail, it may lead to entries from people who are more engaged with your business.
"All you have to do is enter to win your holiday wishes!"
Enable your customers to create a wish list . No need to look through it twice with products from your establishment, and offer them the chance of winning one or more of the items on there! Entering the giveaway even familiarizes your customers with the inventory you have available on your website, which can make them more inclined to return afterwards!
Promote to your friends and contacts
This type of giveaway could have everyone participate. Deploy a Christmas promotion in which a referring customer is to be rewarded with a discount, a set dollar amount off, or a gift with purchase! This can be a great angle to encourage brand-building in your participant social networks and leads to a rise in your sales during the Christmas season.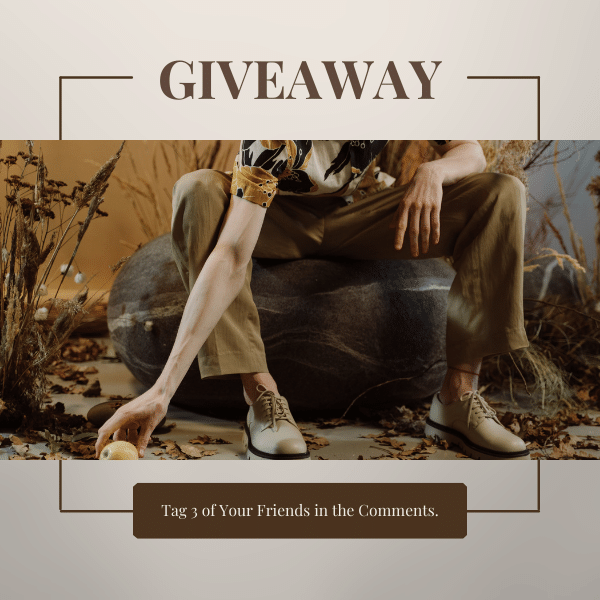 Holiday Survey
Customers have opinions and a survey gives you the opportunity to hear them. By launching a holiday giveaway that asks participants to fill out a questionnaire, it is not the only opportunity for them to win freebies, but it can be a way to get helpful data on how people view your brand. If you've set up a contest on this topic for your website, then a survey tailored to your needs is likely to be an ideal option.
Free gifts with purchase
Who doesn't enjoy receiving interesting extras in the mail, especially during the holidays? Including a gift with purchase for all qualified purchases is one of the most successful Christmas marketing ideas. This may raise sales, conversion rates, and order values, as well as motivate visitors to complete their checkouts.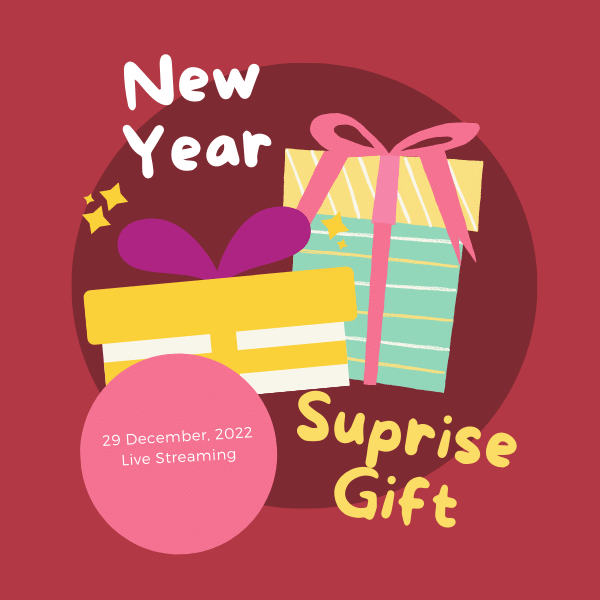 Deliver a broader selection of presents to clients, which leads to an increased likelihood that one of them will interest them. Make use of a relevant landing page to describe the gifts, and provide a number of appropriate coupon codes.
Rather than enticing guests with a raffle, holding a giveaway with the extra items you send them as a prize can boost Christmas shopping. You will have a lot of fun revealing what you have to do to end up with the thank you gift.
Where could I promote giveaways for holiday season?
Where do I best promote my holiday season giveaways? As you evaluate your marketing channels to promote your holiday giveaways, consider your giveaways' goals. Is it more social media followers, which require less engagement from participants? Is it to collect email addresses? Or perhaps it's orders, which require more commitment from those who enter the contest. While it may be more comfortable to generate more orders by keeping an eye on less engaged participants, focusing too much on orders won't allow you to earn more social media followers.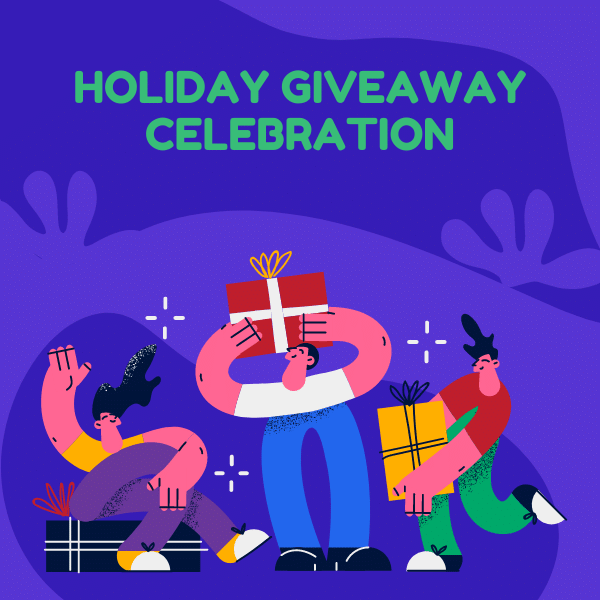 Website:
Website, may be an obvious one, but we have included it to point out a couple of things. Launching a giveaway only on your website means that those entering have already engaged with your brand on their own. This can be a particularly effective form of promotion if what you're after is to add more qualified leads to your email contacts list. In terms of design, consider a giveaway so that you that sounds more like a real promotion that way.
News letter
Regardless of the platform you're advertising your holiday giveaway on, be sure to inform your audiences as to the presence of its ongoings! They're already taking action to be informed on trade shows, special deals, and events in your physical location, so highlighting the bounty of information they're already privy to is likely to increase entries to the contest! Arguably, to the utmost degree!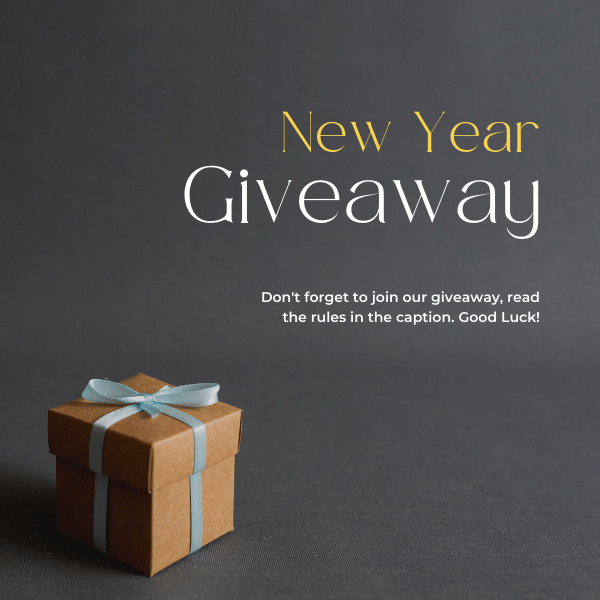 Blogs
If you read blog posts online listing the Best Advent Calendars of 2022 or the Popular Retail Business Plan Contest, you know , having your holiday giveaway featured in one can result in a good deal of traffic. Internet advertising works, consider reaching out to publishers as a possible approach, such as a affiliate program, to have your online store included in one.
Influencers & pages who post to Instagram.
If you are just starting on your journey, consider hosting a prize with another influencer or a bigger page with a large following. An Instagram influencer who has similar interests to your audience may benefit from your giveaway.
App for picking a winner
The app for picking a winner from list of participants. It's a great way to choose a winner for a contest or giveaway. You can add as many participants as you want, and the app will pick a winner at random. It's quick and easy, and you don't have to worry about picking a winner yourself.
Osortoo app is a great way to randomly choose a winner from a list of participants for a contest or giveaway. By randomly selecting a winner, it ensures that the contest or giveaway is fair and equal for all participants. Additionally, this method of selecting a winner is quick and easy, making it an ideal choice for those who want to avoid the hassle of choosing a winner manually.
If you're looking for a fair way to choose a winner for a contest or giveaway, look no further than app for picking a winner. This app randomly selects a winner from a list of participants, ensuring that everyone has an equal chance of winning. No more having to worry about picking a favorite or who you might upset by choosing them – the Random Winner Picker takes care of it all for you. Plus, it's free to use, so there's no reason not to try it out next time you need to choose a winner!
Social networking sites
Facebook and Instagram announcements are a great place to start when launching social media Christmas giveaways, but don't be afraid to branch out to other platforms as well! Pinterest, with image-heavy content, and Reddit can be one of many social media platforms to explore.
Conclusion
The holiday season is a great time to show your appreciation for your customers. And what better way than to give away some fantastic Christmas gifts? We've put together a list of Christmas giveaway ideas that will make sure your e-commerce business stands out this holiday season.
From discounts and gift cards to festive products and accessories, we have something for every kind of business. Plus, you can use our app for picking a giveaway winner so you can easily select who gets the prizes! It's easy to get started – simply select the type of giveaway you want and how many winners you'd like in each draw, then pick the prize from our list of suggested gifts. You'll be able to notify winners directly through email or social media, plus track analytics with our built-in reporting tools.