Bio Link is like your own tiny website where you can put your most important links.
This links can be your social media profiles (YouTube, Instagram, Facebook, Twitter or Pinterest).
Or they can be urls to your original work, like your latest blog article, skin care product or your podcast.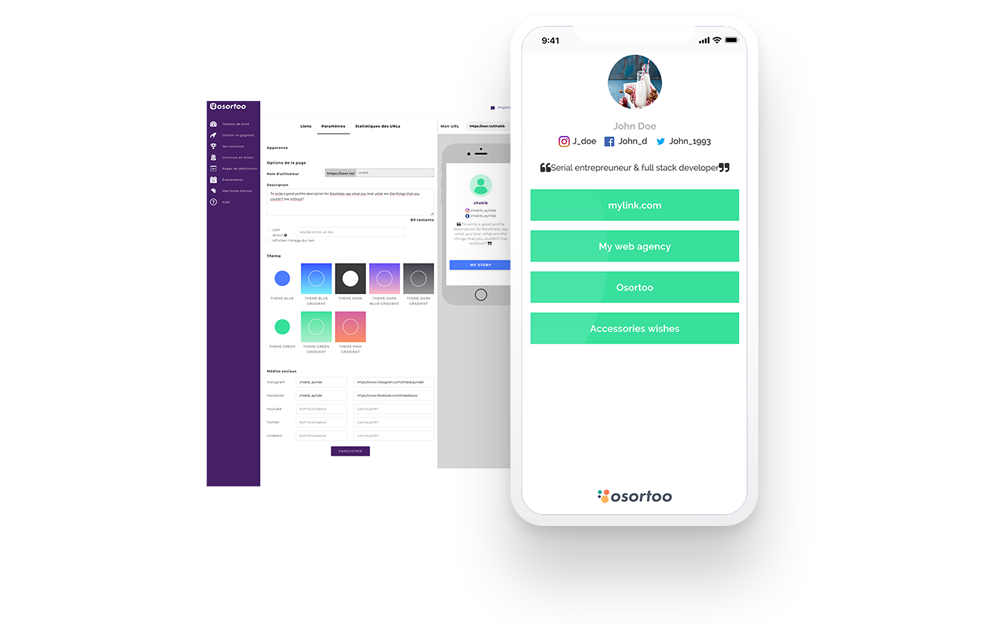 Osortoo's Bio Link is great for Instagram influencers, because you can't put multiple links in your Instagram Bio.
But you surely can have more links in your Bio Link and then add that link on Instagram.
If you are an influencer this gives you the opportunity to direct traffic to your work and generate revenue.
To be more specific you can grow your revenue using Bio Link with the following strategies:
Add your YouTube profile 
YouTube is the most popular video platform at the moment.
Since people like video content, especially they like the longer original pieces, you will easily double your traffic and sales if you put your Bio Link in the description with your products.
It's easier to get few thousand views on YouTube, than it is to write a super informative article and get that much audience.
People prefer the visual, so if you add the Bio Link to your videos descriptions you directly drive traffic to the other urls.
Put Bio Link on Instagram
Instagram is the another great place for gathering audience and selling products.
It's the hottest social media now and your Instagram Bio is very imporant.
As I said before Bio Link is essential for Instagram influencers.
It gives you the opportunity to have multiple links in your Instagram Bio, and direct your followers to your other social networks or your original work. Take a look at Carla's Bio Link.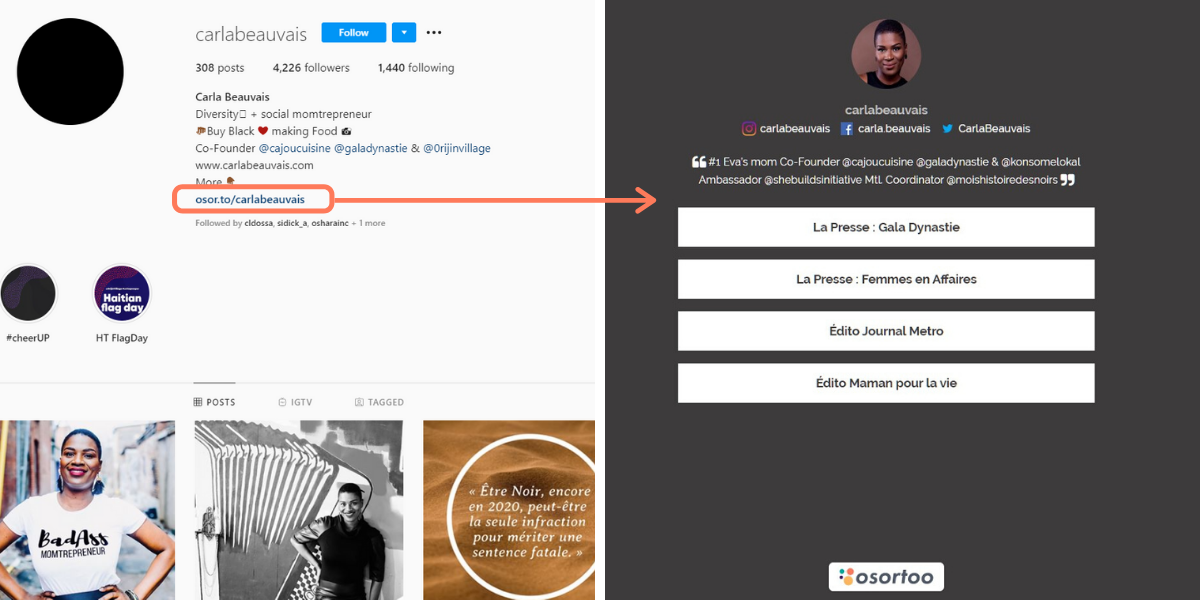 One great trick is having both your YouTube and Instagram profiles there, so your YouTube followers can find you on Instagram and vice versa.
This way then can be always updated on what you are doing between publishing videos and to get to know you as a person.
Since you will grow your connection deeper with your followers, and they will see more of your life, you can also push products on them.
Take a look at our short guide on how to setup Bio Link for Instagram.
Present your original work
This is perhaps the most important part about your Bio Link, you original work.
Most of the people who follow you have already scrolled through your account and read your Instagram Bio.
Now they want to see your original work, and decide if they want to become your real fans.
So depending on what you do, writing, singing, painting, podcast or whatever, please add links to your work.
I myself have url to my Medium writings where I write short science fiction stories.
My Bio Link has really helped me to get new people to read my stories.
So adding original work on Bio Link is great, and can drive extra traffic to your work thus giving you the needed exposure.
Sell your products & Affiliate Marketing
Bio Link is great for selling your products directly, and it's especially good for Instgram influencers.
You just put links to them on your own Bio Link and direct your audience on your Instagram Bio to your products.
If you don't have your own products then you can easily do affiliate marketing, and sell other people products.
You just promote their product and if someone buys that product through your link you get your commission.
Biggest affiliate network on the planet is Amazon, their Amazon Associates affiliate program to be precise.
You simply sign in, create your affiliate link for a given product, and them post that link on your Bio Link.
And, Voila you have become an affiliate marketer influencer on Instagram.
Connect your Patreon or Kickstarter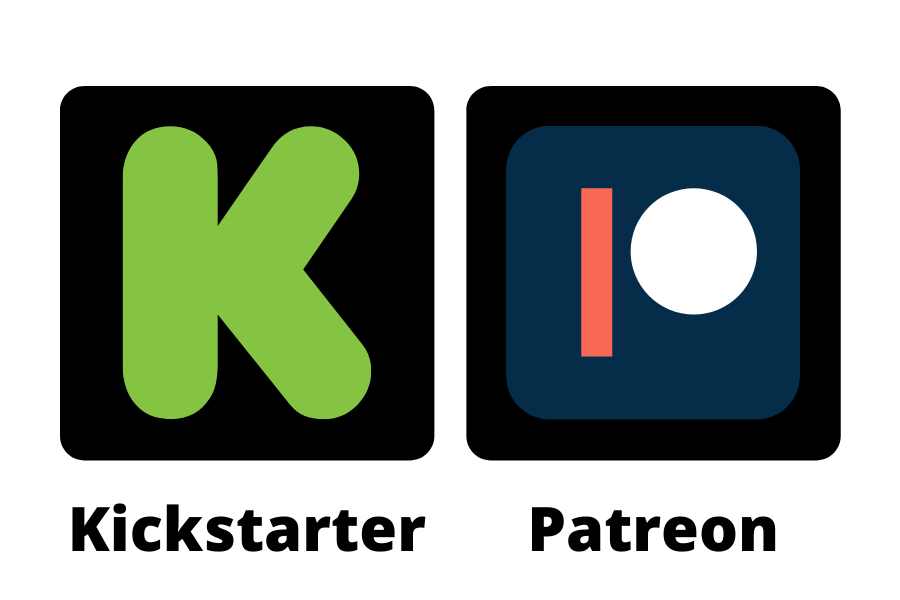 If you are gathering money for a cause or developing new product you can connect to one of these paying platforms.
Kikstarter is the favorite place for the innovative people to raise funds for their new products.
By participating in the funding of the project you later get a discount if you buy it.
There are many famous brands that started as Kickstarter projects like Pebble E-Paper Watch, OUYA, Coolest Cooler and many more.
Patreon on the other hand is frequently used by artists, musicians, Youtubers and others who want to connect with their audience.
You pay few dollars and you have exclusive entry to the fan community. They share with you their exclusive content and sometimes you can even directly communicate with them.
So if you want people to support you try Patreon, and if you have a cool innovative idea try Kickstarter. And there are surely other paying platforms and alternatives like OnlyFans. Indiegogo and many others.
Conclusion
Bio Link gives you a great opportunity to connect different social networks and platforms on the Web.
No matter if you are influencer, inventor, company, or one man bussines, you must use this tool to grow connections and followers.
The more you connect this places the more followers you will be able to direct from one place to another.
Best way is to use your Instagram Bio and put your Bio Link there, and point followers to the content you like.
This can be great for driving traffic to your original work or for growing the sales of you products.
It's a great way of gaining exposure and creating audience, so please do yourself a favour and make a Bio Link. You will thank us later.