How can you use Black Friday and Cyber Monday for increasing your sales?
As a marketer's point of view, it is important to offer discounts that you can bear. It means you need to do some research on the items that people are likely to buy on Black Friday and Cyber Monday.
Cyber Monday is the e-commerce term referring to the Monday following the Thanksgiving weekend. Online retailers usually offer special promotions, discounts, or sales on Cyber Monday, in contrast to the Black Friday sales, which are confined to brick and mortar stores.
November 28, 2022-Cyber Monday
Deals are associated with Cyber Week's shopping holiday.
The typical Christmas shopping experience is shifting to the internet realm this year, just like it did during the epidemic. Consumers will still be able to get amazing Black Friday discounts, whether they shop on computers, smartphones, or other mobile devices.
Retailers and customers may celebrate once more since it is that time of year.

The time is running out and Black Friday is rapidly approaching.
November 25, 2022-Black Friday
The phrase "Black Friday" was first used by Philadelphia police to characterise the mayhem that followed Thanksgiving in the 1950s, according to Business Insider.
Thanksgiving holiday and the annual Army-Navy football game took place that time and, this was a period when many people came to the area and purchased goods and services.

Although they named the term Black Friday and later tried to change it to Big Friday. Due to the melancholic connotations attached to the word "Friday" reminding people of White Friday, when 270 Austro-Hungarian soldiers were killed when an avalanche slammed their barracks on Mount Marmolada on the Italian Front of World War I. However, the previous phrase, Black Friday, continued to be used.
Traditional retailers, meanwhile, offer exclusive, website-only deals on Cyber Monday. Some think Black Friday and Cyber Monday have merged into a combination of brick-and-mortar and the online shopping experience that has blurred the difference between these days. Due to the digital era presumptuously Black Friday offers discounts online as well.
Whilst the pandemic of COVID-19, has contributed in online spending on 2020 Black Friday being $9 billion and Cyber Monday being $10.8 billion. These numbers proves that people are more comfortable buying online.
SELLING STRATEGIES
You have heard a story from your close friends, "I went to buy curtains there but the Electronic items were on 20% discount so I bought a new LED for our living room. Oh, we were thinking about renovating the living room and it is a good addition to it."
You bet, they spent money from their credit cards that has to be paid later. That is what happens in these sales. You have to be clever enough to place your product on discount on right time but, most importantly, you need to be seen offering a discount. If no one can see that you are offering a discount, you will not make more sales, even on a Cyber Monday.
1. VISIBILITY
Your product is sold when you are visible in search results. How to increase visibility? Offer something more than a discount. Use right hashtags on social media and your website. Offer trendy products to be in top results. Read about how to use hashtag strategy? Cyber Monday occurs four days after Thanksgiving. It promotes shopping online hence it remains online shopping day of the year. You have to start your campaign from July to be on top on the pyramid.
2. UPDATE SITE
Update your site with all the products, the latest discounted deals, Moreover, you need your inventory up to date. Your amazing deals will make customers come to your website on the day they are promised to entertain the discounts. For example, one of the website has already updated their Cyber Monday Sale.

3. SPEEDUP LOADING OF ECOMMERCE WEBSITE
If you have your own website, then you need it to be super fast. Most of the customers leave the website if they are kept waiting for 3 seconds. You have to keep a developer within your team in case of emergency. You don't want a site crash to ruin your Cyber Monday.
4. ONLINE MARKETS
When it comes to online sales, we think about some major online markets. These online markets include eBay, Amazon, Allegro, Flipkart, Walmart, Etsy, Cdiscount, Alibaba and many more. Yet to our understanding they are far more stretched, people sell on Facebook and Instagram as well. People conduct live auctions on YouTube. Hence you must increase the point of sales.
5. SHIPPING
You will be shipping he online orders, hence it is better to update your price and deals package with your shipping company before handed. Why? You might not get best deals because everyone one is excited about Cyber Monday. It is better to keep your agreement and deals signed 4-5 months earlier.
6. EMAIL MARKETING
People do care about emails and if you keep reminding them about Cyber Monday using your re-targeting strategy with their deals in the email, they will surely check out your website at Cyber Monday for same deals.
7. SOCIAL MEDIA PROMOTION
Facebook and Instagram provide businesses with great to target potential clients. With the help of these tools, you may promote Cyber Monday sales to interested customers.
However, these platforms may be employed for much more than just advertising. E-Commerce offers connectivity with Facebook, Instagram, and other platforms so you can market to customers immediately when they view your products.
8. LEAD GENERATION
This is one of a reason that you need phone numbers and email addresses of the customers. You can get the potential customers on board for all the seasons. It includes for upcoming Christmas shopping season. Even if people wander over website on Cyber Monday are reluctant to buy, they might come back on the Christmas holiday season. You can always retarget the items they have looked and searched.
9. STRATEGIC ALLIANCE
Normally in business terminology, this is called Co-Branding like Marketing of Coca cola with KFC, Printer is marketed with printing papers, Star Bucks with Dunkin Donuts. When it comes to Cyber Monday, Thanksgiving, Black Friday and Christmas, you need to do these strategic alliances to sell complementary products with each other.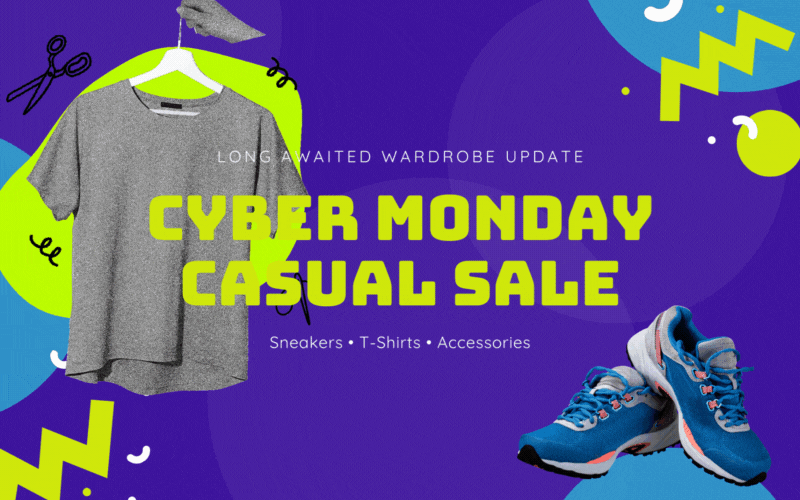 10. EXCLUSIVE DEALS
People love getting something extra. One T-shirt free on purchasing two pair of T-Shirt. You need to show your deals that could include sale on toys, electronic items etc. etc. You should offer some discounts, make them win prizes with lucky draw.
11. GIVEAWAY STRATEGY
You know that some items at your stock are just not right to keep for another year. Offer a giveaway on those items, let them be the bread crumbs that show path to your online store. You need to know How to run a viral giveaway promotion? How an app for picking a winner can change your social media following from 1000 to 10000? you just have to effective.
You can conduct a contest from winning exclusive discount on some expensive items. Run these contests on social media prior to Cyber Monday to create a hype for Cyber Monday deals. The more people engage with your business/website, the more you will earn chances of being visible. Read about Social Media Giveaway Picker Competition.
You can download app for picking a winner, if you think you need any help regarding using this app. Visit the website and you will get a detail on app for picking a winner. Why using app for picking a winner? This is because, it will help you choose from 100s and 1000s of entries effectively. More over people will believe more on the results drawn from app.
BLACK FRIDAY AND CYBER MONDAY GIVEAWAYS BY BRANDS:
PUMA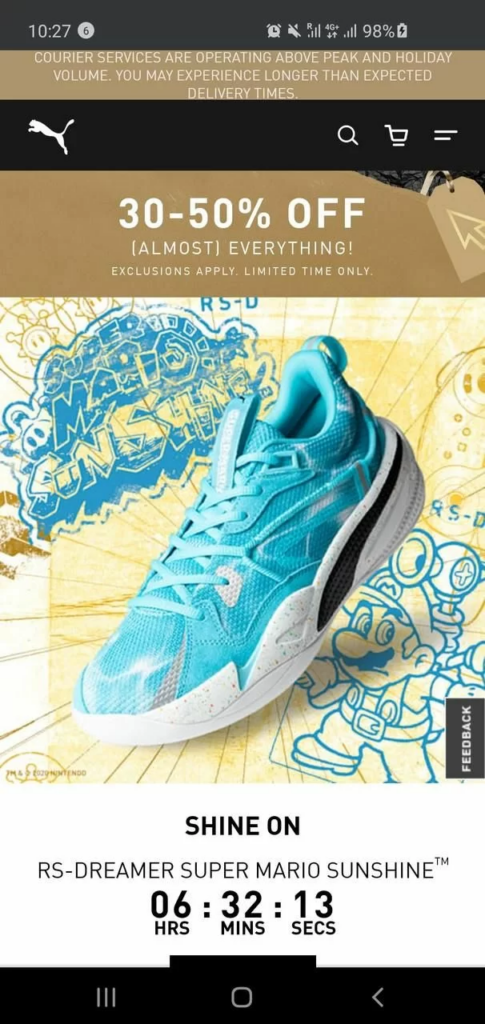 ME UNDIES
MeUndies continued excels in Black Friday marketing. They developed a special Black Friday marketing plan that included a Facebook Live event that was only open to invited guests and had over 13,000 views with a 25% conversion rate. Even a dance competition and a live DJ were there.
REFORMATION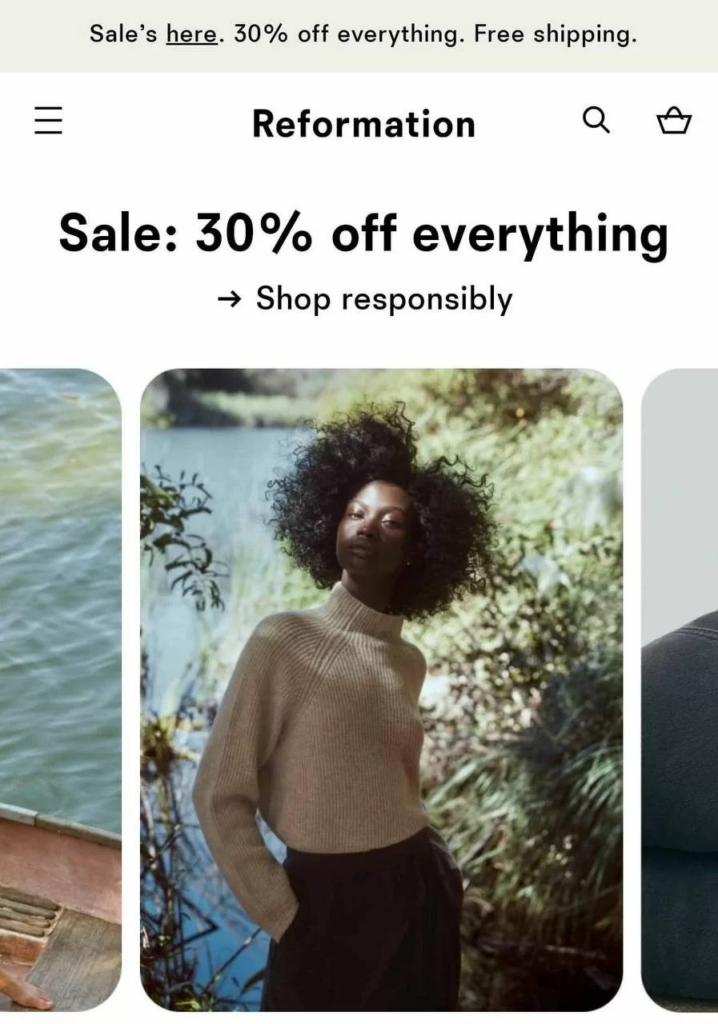 TECH INJECTION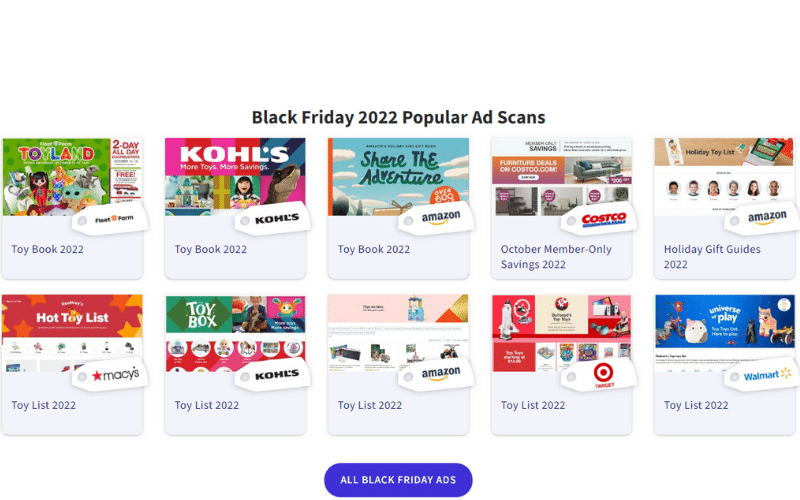 MAYBELLINE
SWATCHES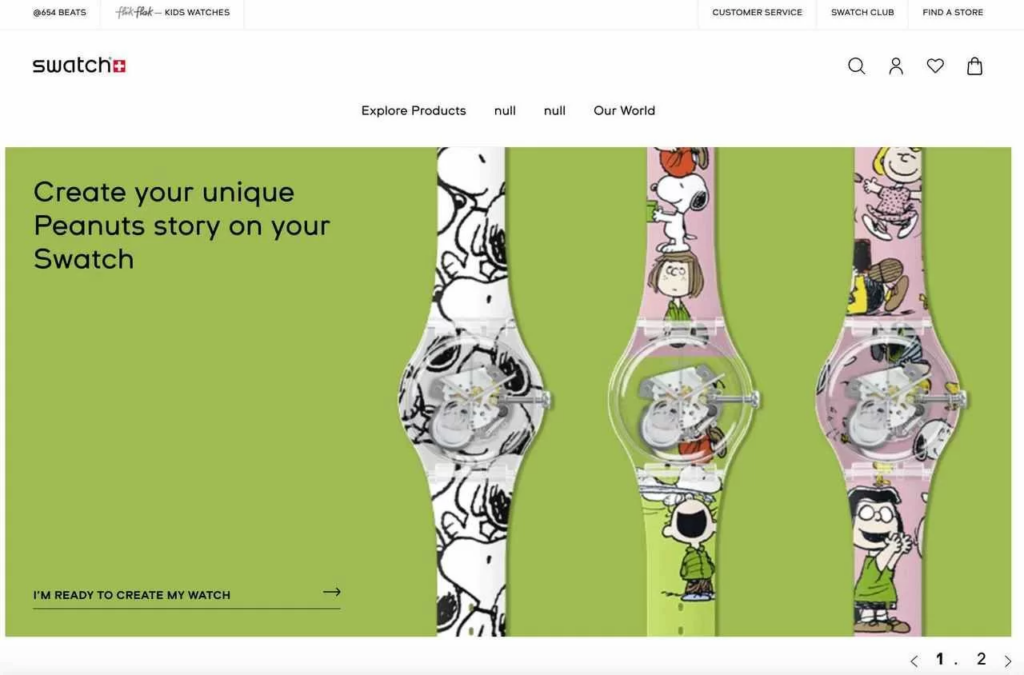 TARTE
Feel-Good Friday was marketed by Tarte Tarte Cosmetics with the help of a site-wide promotion, a special deal on particular items, and—best of all is the winter treat "a warm mug of hot cocoa and fluffy slippers".
Black Friday discount on tarte cosmetics.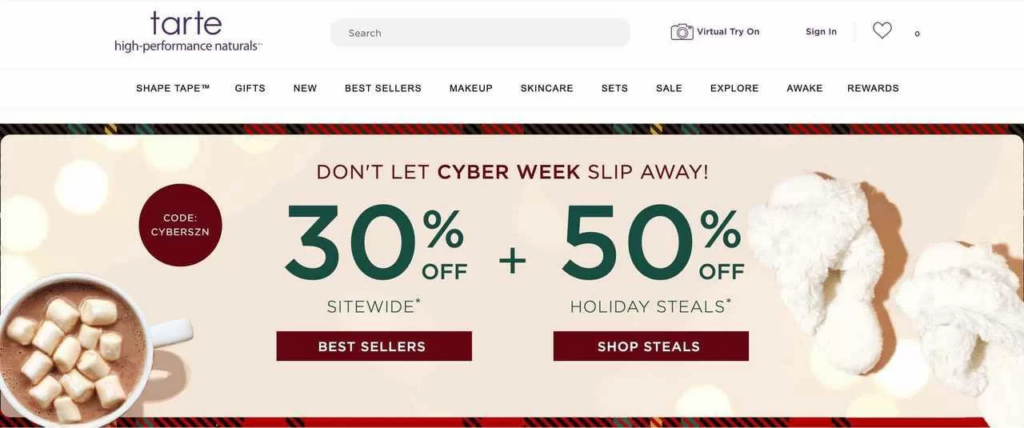 How to Get Your Online Store Ready for Black Friday

One thing is essentially definite over Thanksgiving weekend: there will be a rise in traffic to your online store because so many customers are anticipated to browse for deals online.
While that's terrific news, however the drawback is that without the proper e-commerce platform to support your business, excessive traffic can ultimately result in terrible site performance. This applies to both big fish to smaller and large e-commerce businesses.
Businesses must have their websites equipped for the inevitable Black Friday rush, including SEO optimization, given the estimated amount of Black Friday sales.
Check out our holiday preparation guide for more advice on getting ready for Cyber Week and beyond.
Here are some pointers to help you make sure your website is prepared for the anticipated spike in Black Friday traffic in addition to the strategies of Cyber Monday.
Examine the checkout procedure
People who shop online are frequently stressed for time, especially during the holidays. They anticipate a quick and easy checkout process on your website.
You want to take advantage of the chance to generate as many sales as you can on a day like Black Friday when clients are eager to buy. Customers should be able to purchase from your store easily thanks to a smooth checkout experience.
If customers are unable to complete the checkout procedure, all of the marketing money you invested in promoting your store's opening will be for naught.
This is why you should test your checkout process in advance, use it personally, and make adjustments to it walking through your site's check out process as if you are buying something from it.
Reduce your checkout to a single page
Add additional payment choices like American Express, PayPal, and Venmo Automated cart abandonment alerts should be enabled. You might have to enable multi-recipient capabilities too.
Get assistance on hand
Providing excellent customer service is crucial to the success of an online shop. One single instance of subpar customer service is all it takes to harm your brand's reputation and drive away clients and sales due to the large number of internet users.