An advent calendar is a special calendar used to count the days of Advent. Advent begins on the Sunday closest to the feast of St. Andrew the Apostle (November 30) and ends on Christmas Eve. Many Christians use an Advent calendar to help them prepare for the coming of Christ at Christmas.
The first day of Advent falls on December 3, 2022. The last day of Advent is Christmas Eve, December 24. Many advent calendars have 25 days, but some have 24 days.
An Advent calendar is a special way to countdown
the days until Christmas.
Each day, you open a little door
to find a sweet treat or a toy.
It's a fun way to celebrate
the most wonderful time of the year!
Lottery Advent Calendar is great way to get people win exciting prizes in their lucky draw… We are suggesting you to hold an active multi winner Advent Calendar at your social media. This is the time of year when you have to unleash your Giveaway spirit… In return your e-commerce site will have more visitors than ever.
1.Batteries to charge
Advent calendars are a popular holiday tradition, and many people love the anticipation of opening a new window each day leading up to Christmas. This year, batteries are the perfect gift to stuff those Advent calendar windows with! Charging batteries is one of the most important things you can do to prepare for Christmas. By having fully charged batteries, you'll be sure to have enough power for all your holiday lights and devices.
2.Character design hot chocolate jar mug
Looking for a creative and unique Christmas gift? Why not give the gift of hot chocolate in a jar mug! This Advent calendar includes everything needed to make 24 delicious hot chocolate drinks. Just pour some hot milk and add 1 table spoon of chocolate powder, sugar to taste and whisk, for a tasty treat that will warm up any cold winter day.

You can plan a 24 days advent calendar character mugs, each with their own design. Whether you're a fan of Harry Potter, The Simpsons, or Star Wars, there's a mug for you!
Not only are these mugs great for collecting, but they also make great gifts! So if you're looking for a unique and fun Advent calendar this year, look no further than the character mug Advent calendar!
3. E-Books
Looking for a unique Christmas gift idea? How about giving the gift of an ebook!
There are so many great ebooks out there, and they make the perfect gift for book lovers. Plus, they're easy to wrap and you can't beat the price!
To help you find the perfect ebook for your loved ones, we've put together a 2022 list of our top picks. Whether they're into romance, mystery, or history, we've got something for everyone.
So take a look and see which ebook is the perfect fit for your Christmas gift list!
1000 Years of Joys and Sorrows. by Ai Weiwei.
Acts of Desperation. by Megan Nolan.
Afterparties. by Anthony Veasna So.
Aftershocks. by Nadia Owusu.
All That She Carried. by Tiya Miles.
All the Frequent Troubles of Our Days. by Rebecca Donner.
America on Fire. by Elizabeth Hinton.
Beautiful World, Where Are You.


4. Universal Socket
A universal socket is a handy tool to have in any home. It can be used for a variety of tasks, from hanging pictures to fixing a loose doorknob. It is perfect giveaway gift that would be loved by every handyman or woman. This nifty little gadget can replace a whole drawer full of sockets and wrenches, making it a must-have for anyone who likes to tinker around the house. Best of all, it's relatively inexpensive, so you can stuff those stockings without breaking the bank.

5. Customized Cutting Board
A customized cutting board is the perfect Christmas gift for the home cook in your life. Whether it's for your mother, father, sister, brother, or best friend, a personalized cutting board is a gift that will be used and appreciated for years to come.
There are a few things to consider when choosing a cutting board as a gift. First, what type of wood do they prefer? Maple, cherry, or walnut? Second, what size do they need? A smaller board is great for everyday use, while a larger one is perfect for entertaining. Third, what style do they like? A classic rectangular board or something more unique?
Once you've decided on the perfect cutting board for your loved one, it's time to personalize it. Add their initials or name to make it truly theirs. If you want to avoid all customizing hassle you can brand it with a heart warming quotation.
6. Beauty Advent Calendar
If you're looking for the perfect Christmas giveaway gift for the beauty lovers, look no further than a beauty advent calendar. These calendars are packed with an array of beauty products, from skincare to makeup, and are sure to please even the pickiest of recipients. Use random comment picker for picking winners. This is how you will make it look like a real advent giveaway calendar for your participants.
There are a few things to keep in mind when shopping for a beauty advent calendar. First, consider what type of products the your audience would love. If they're all about skincare, look for a calendar that features mostly skincare items. If they prefer makeup, look for a calendar with a mix of both skincare and makeup products.
Secondly, think about what budget you're working with. Beauty advent calendars can range in price from around $30 to $200+, so it's important to find one that fits within your budget.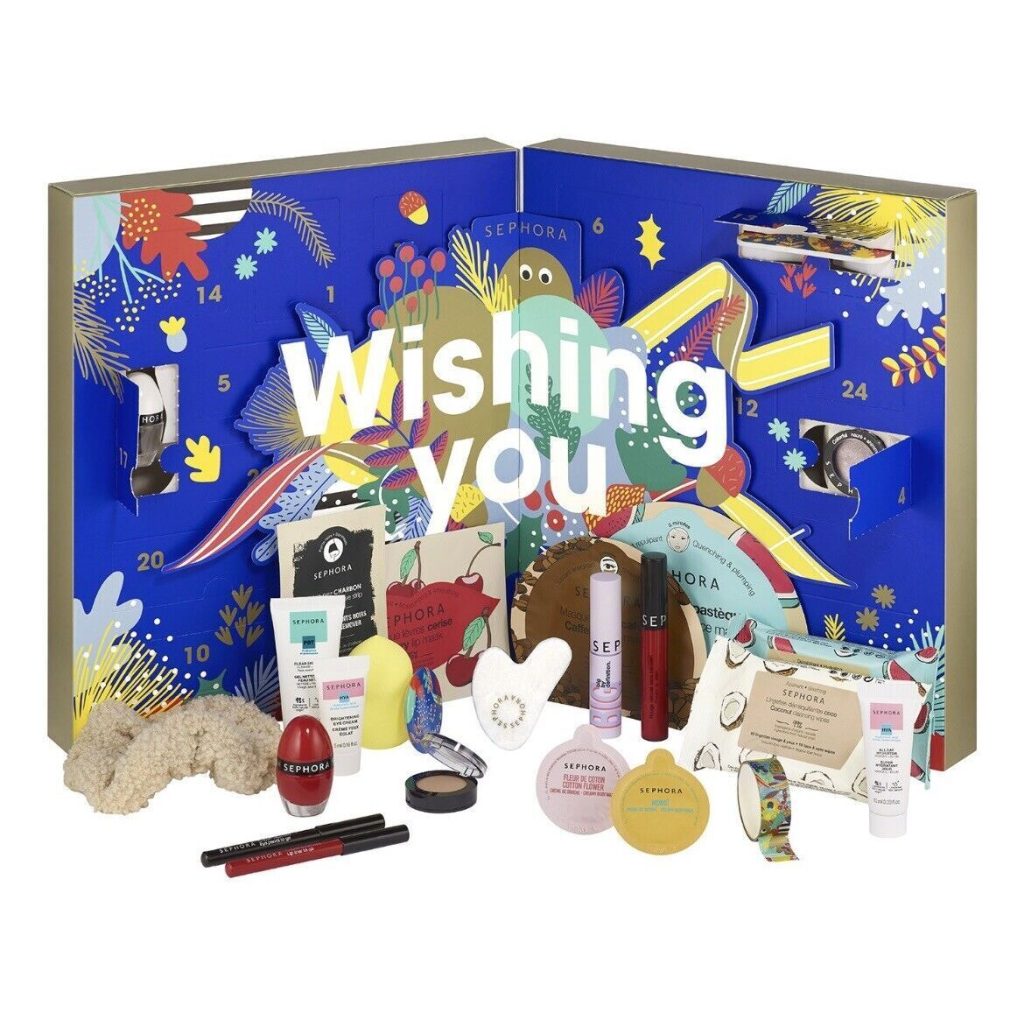 7. Handmade Crochet tea cozy
If you're looking for a handmade gift look no further than this crochet tea cozy! This cute and festive tea cozy will keep their tea warm all winter long. To make it even better, giving away one of these cozies for free! Ask for multiple entries.
8. Lego Advent Calendar
Looking for a unique Christmas gift? Check out the Lego Advent Calendar! This fun calendar includes 24 different Legos, one for each day of December leading up to Christmas. It's the perfect way to count down the days until Santa arrives!
To enter, simply your followers will fill out the form with name, email, address and contact number. You can ask them to use branded hashtags, for winning Lego Advent Calendar. You'll be choosing one lucky winner at random, use random comment picker for unbiased winner selection. So what are you waiting for? go for it, Kids will love it.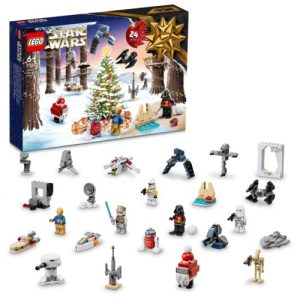 9. Snow flakes earrings
Snow flakes earrings are the perfect Christmas gift! They're unique, beautiful, and festive. Plus, they're a great way to show your loved ones how much you care. You can announce this exciting giveaway at your social media plat form or in a live contest on a customized form using Osortoo:
"To help you find the perfect snow flake earrings for your loved ones, we're giving away a pair of earrings to one lucky participant."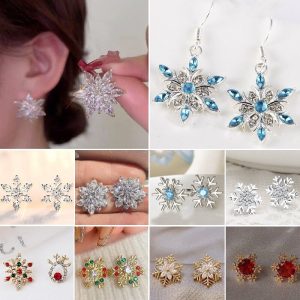 All of participant will enter their credentials and you will pick a winner using random comment picker. The winners will be announced with a beautiful winner card. Since you are going to use Osortoo, people will trust your giveaway is unbiased and it is not a scam.
Good luck and and try this idea at your advent calendar!
10 Garlands and flowers
Flowers and garlands are the perfect Christmas giveaway gifts! They're beautiful, they smell great, and they show your loved ones how much you care.
Plus, flowers and garlands are easy to find and relatively inexpensive. You can find them at your local grocery store or florist, or even online. And if you're looking for something a little more unique, there are plenty of hand-crafted options available as well. So what are you waiting for? Show your followers how much you care this Christmas with a beautiful flower or garland gift!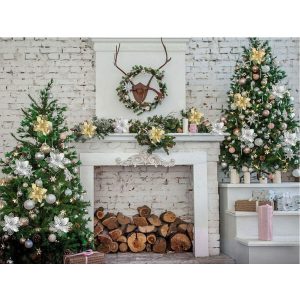 11 Squishies Toys
Looking for a unique Christmas gift? Check out squishies toys! These little stress relievers are perfect for kids and adults alike.
If your kids are anything like mine, they go crazy for squishies toys! Share this Advent calendar and giveaway with your audience this Christmas For those of you who don't know, squishies are soft, slow-rising foam toys that are fun to squish and collect. They come in all sorts of shapes and sizes, and kids just can't get enough of them. Using comment picker you can pick random winners. Using app for picking a winner reduces side hassles of keeping in mind each and every comment or entry. It also helps you retrieve data for remarketing.
Throwing an Advent calendar is filled with 24 different squishies, one for each day leading up to Christmas. And to make it even better, You can choose multiple winners for this inexpensive gifts.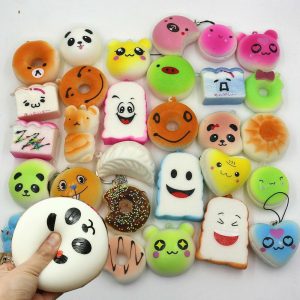 12 Plush toys
If you're looking for a way to add some extra joy to a child's life, consider giving them a plush toy. Plush toys are not only fun and cuddly, but they can also help teach your child important life skills.
And what better way to get started than with an advent calendar giveaway campaign? Giving away plush toys is a great way to spread the joy and get people involved in your cause. So what are you waiting for? Start spreading the joy today by giving away some plush toys! Pick multiple winners for multiple days and make your young customers fond of your online shop. These little influencers will make there moms and dads buy everything from your store and you will let them enjoy these trinkets of joy.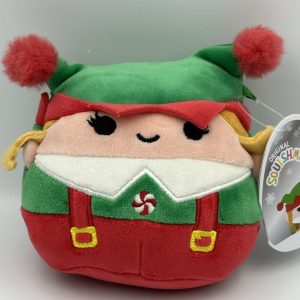 13 National Lampoons Moose Mug
You can giveaway these Moose mugs for a day at your advent calendar and target those who are looking for unique Christmas giveaway gifts. National Lampoon's Moose Mugs may be just that they're looking for! These mugs are shaped like moose heads and come with a special eggnog recipe.
Plus give them something extra, recipe to make eggnog's simple recipe. To make the perfect Moose Mug eggnog, simply combine 1 quart of milk, 1 cup of heavy cream, 1/2 cup of sugar, 4 eggs, 1 teaspoon of vanilla extract, and 1/4 teaspoon of nutmeg. Mix well and refrigerate for at least 2 hours. Serve in your Moose Mug with a sprinkle of nutmeg on top.
You can easily add this for a gift in your 24 days gifts announcement.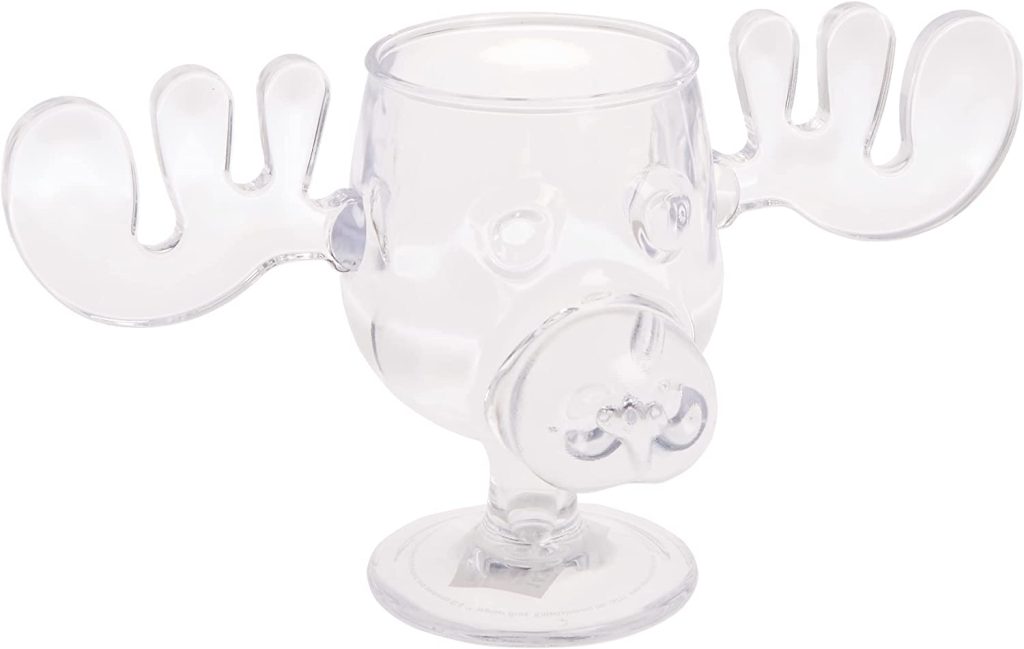 14 Tree Reindeer Family Decoration
A Reindeer ornament Tree Decoration is a beautiful and unique way to show your holiday spirit! This decoration can be made with just a few supplies, and it's sure to bring a smile to everyone who sees it.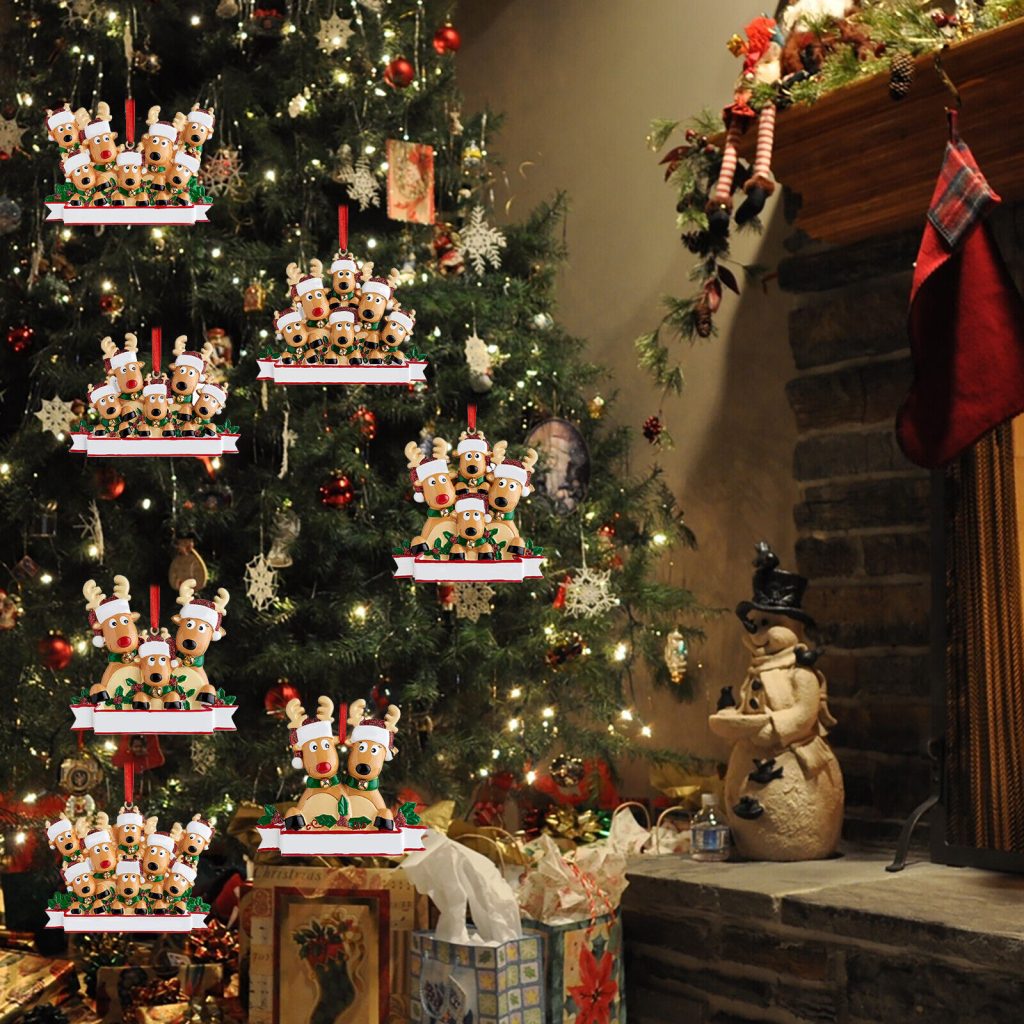 15 Hot chocolate bomb
What is hot chocolate bomb?
A hot chocolate bomb is a sphere of chocolate that, when placed in a mug of hot milk, melts to reveal a small compartment of marshmallows. The bombs are becoming a popular Christmas gift idea because they offer a fun and unique way to enjoy a cup of hot chocolate.
Why would someone want to give hot chocolate bomb as an advent calendar gift?
There are several reasons why you might want to give hot chocolate bomb as a giveaway gift. First, they are simply fun and festive. They offer a unique twist on the classic cup of hot chocolate, which makes them perfect for the holiday season. Second, they are relatively easy and inexpensive to make, which makes them an ideal DIY gift for those on a budget. Finally, they can be customized with different types of chocolate and marshmallows to suit the recipient's taste. Now it is one of the best Christmas warm drinks that people love. You are going to choose winners for this exciting yummy treat.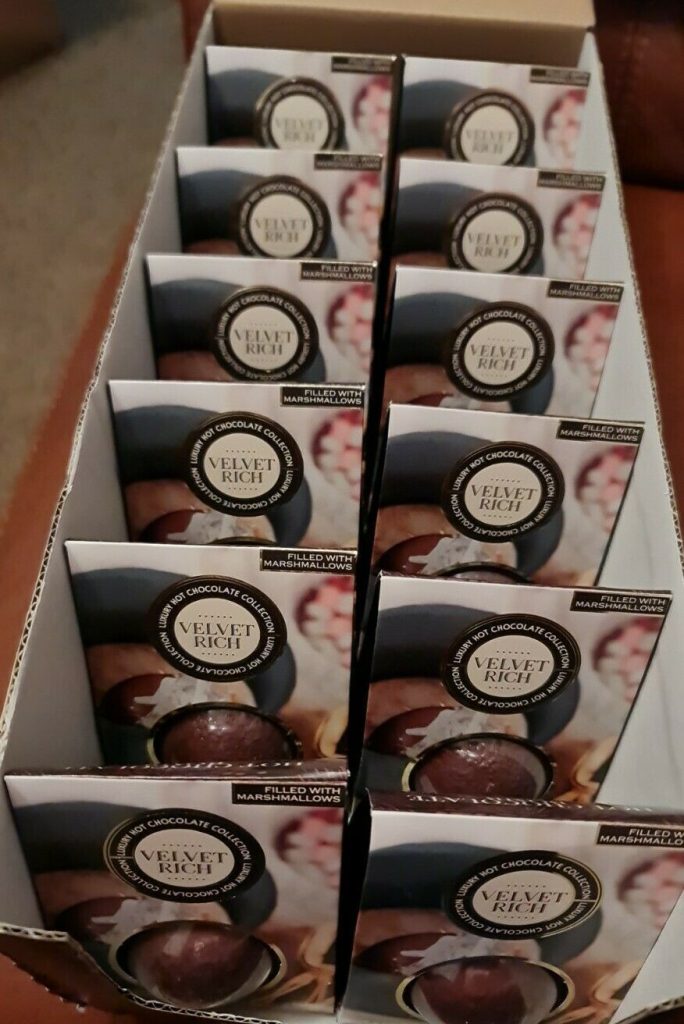 16 Vintage Christmas Sweat Shirt
A vintage Christmas sweat shirt is the perfect giveaway gift idea for someone who loves to celebrate the holidays in style. This unique and festive shirt will bring a smile to their face and get them into the holiday spirit. The best part about this giveaway gift is that it can be worn year after year, making it a cherished part of their holiday wardrobe.
If you know someone who loves to show off their Christmas cheer, then a vintage Christmas sweat shirt is the ideal gift for them. This one-of-a-kind shirt will let them do just that while keeping them cozy and comfortable all day long. It's the perfect way to show your loved ones how much you care this holiday season. You are going to add this item definitely in your advent calendar giveaway items list. Choose random winner using comment picker and make people happier this year.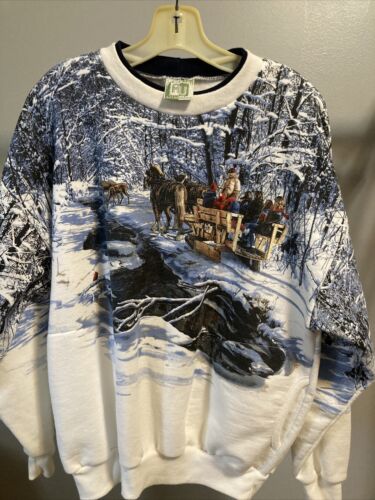 17 Quality Street Nestle treats
Nestle's Quality Street treats are the perfect way to show your customers how much you care. Made with only the finest ingredients, these delicious treats are sure to bring a smile to any face. With a wide variety of flavors to choose from, there's something for everyone to enjoy. This addition in your Advent calendar will make everyone in the room happy. This type of treats are must have to be in the advent calendar.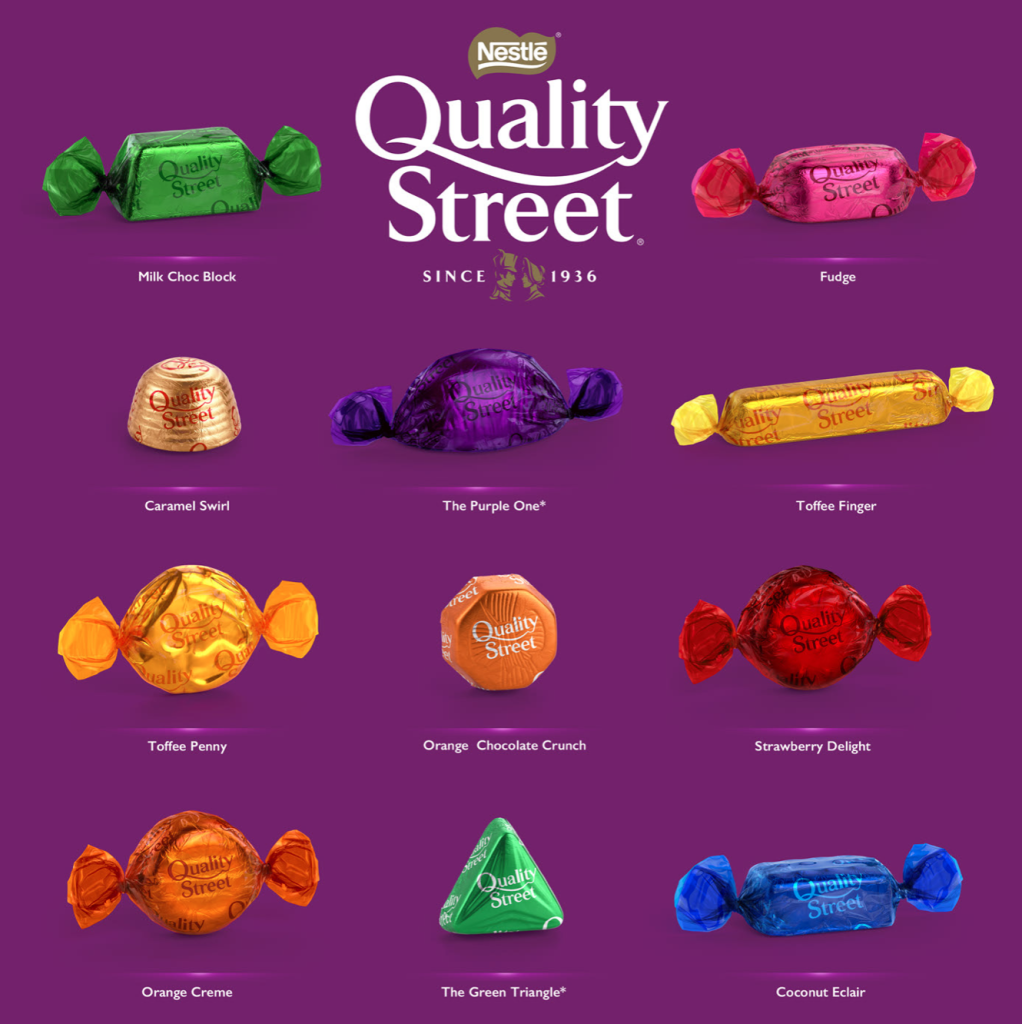 18 Branded Christmas treat box
If you are looking for a unique and festive gift this holiday season, look no further than this branded Christmas treat box. This thoughtful gift will be sure to delight any recipient, and can be customized with your company logo or message. The box comes filled with an assortment of delicious holiday treats, making it the perfect way to show your clients or employees your appreciation. This type of treats are must have to be in the advent calendar.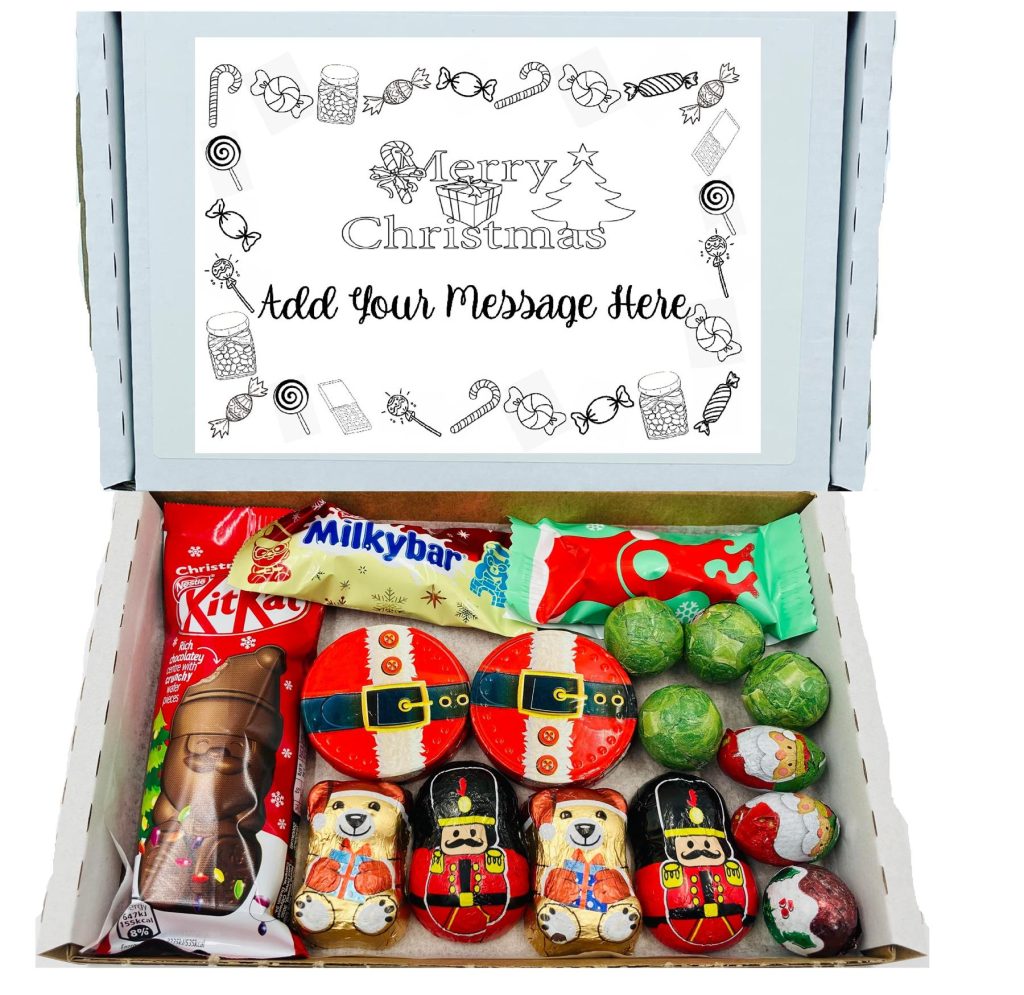 19 Christmas Dress
Who doesn't like gowns at advent calendar. Any female apparel brands would love to offer such giveaway. You can call giveaways for each day till 24th of November. Each day a new winner will be announced using an app for picking a winner. Each day you will make one heart kindle with joy.

20 Merry Christmas Lantern
The best way to spread holiday cheer is with the Merry Christmas Lantern! This battery-operated lantern is perfect for hanging on your front porch or in your home. It casts a warm, inviting glow and brings the spirit of Christmas wherever it goes.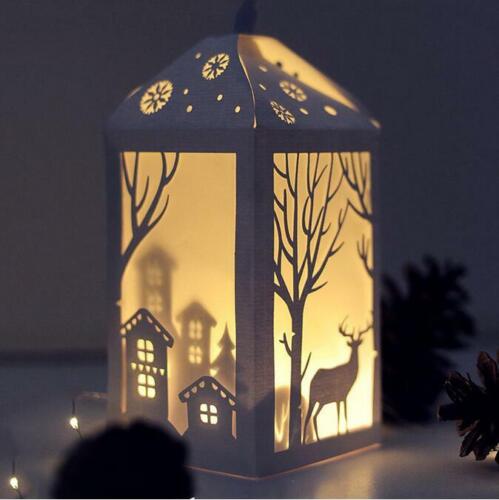 21. Animal Crossing New Horizons – Nintendo Switch
Animal Crossing New Horizons is the perfect game for anyone who wants to relax and escape from reality. Design your own island, decorate your home, catch fish and bugs, and meet new friends in this charming world. The Nintendo Switch version of the game lets you take your island adventure wherever you go. It is the best game that people need in the giveaways. Your Advent calendar giveaway will become famous with this game giveaway. Use Osortoo and relieve your self with side hassles of counting each and every entry. With this app for picking a winner; you can conduct live contest for giveaway campaigns.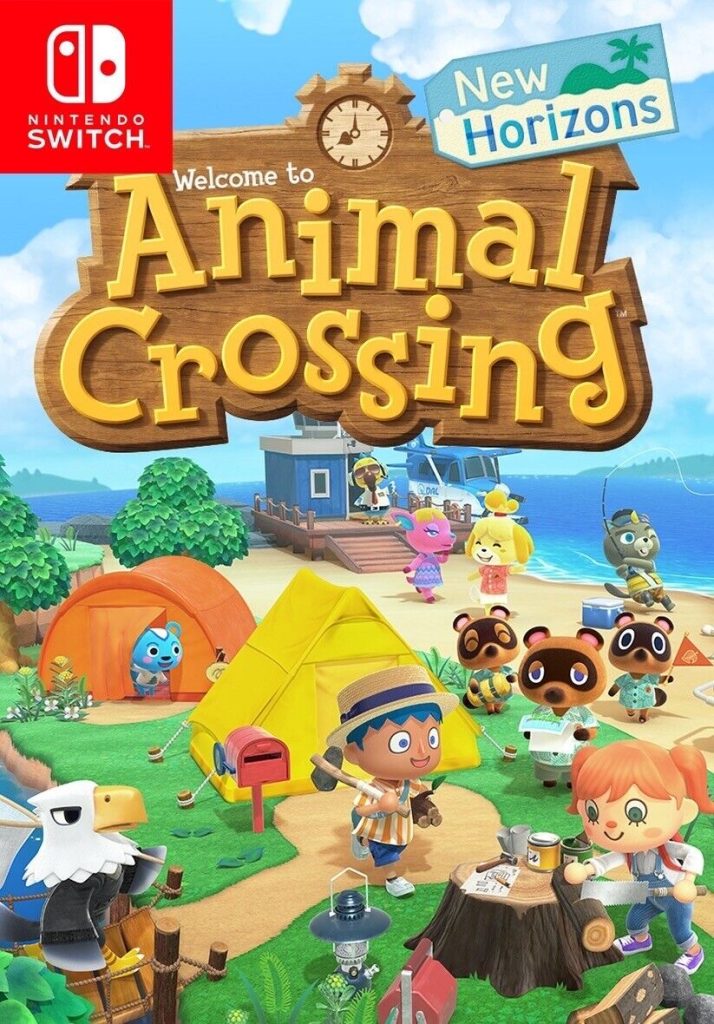 22 Luxury Hamper Mug Socks Hot Chocolate& Assorted Candy Sweets
This mug socks hot chocolate & assorted candy sweets hamper is the perfect way to show your customers, followers and loved ones how much you care. It comes with everything you need to make a luxurious hot chocolate, including: a mug, socks, hot chocolate mix, and assorted candy. This hamper is sure to please anyone. Use and app for picking a winner.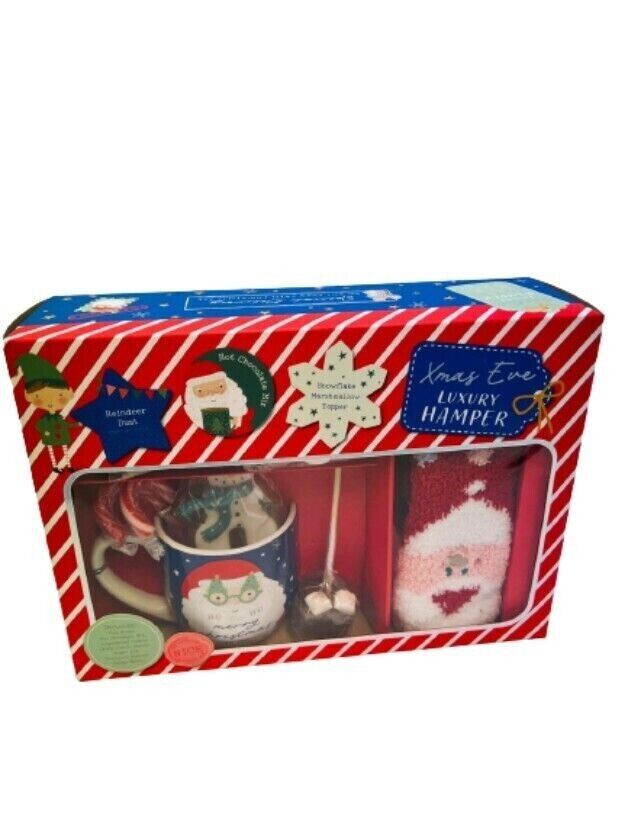 23 Wacom for new digital artist
This digital pad with stylus delivers an easy-to-use digital pen to PC, Mac, and most Chromebooks, enabling users to learn to draw and edit images, collaborate in online classrooms, or complete academic tasks with natural handwriting. It's very simple to learn and be creative using digital tools. Why not giveaway lottery will entertain many entries with people accepting you to provide their phone numbers and emails so that they could be retarget for future emails and exciting deals promoted by your business.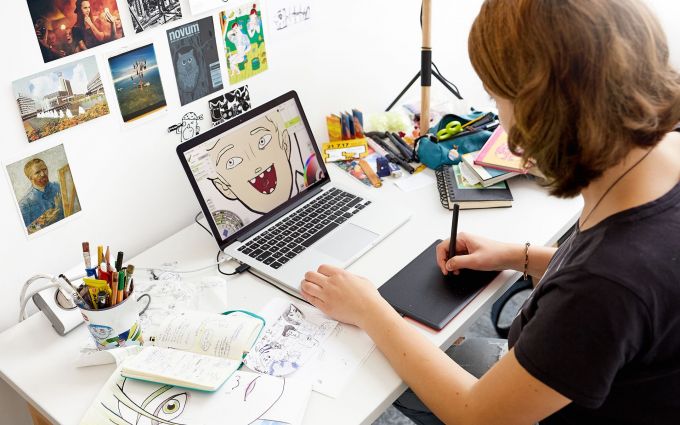 24. Electronic Counting Timing Skipping Rope
Winters make people gain weight, this is a thoughtful gift for Christmas season. Everyone with a fitness streak will love this giveaway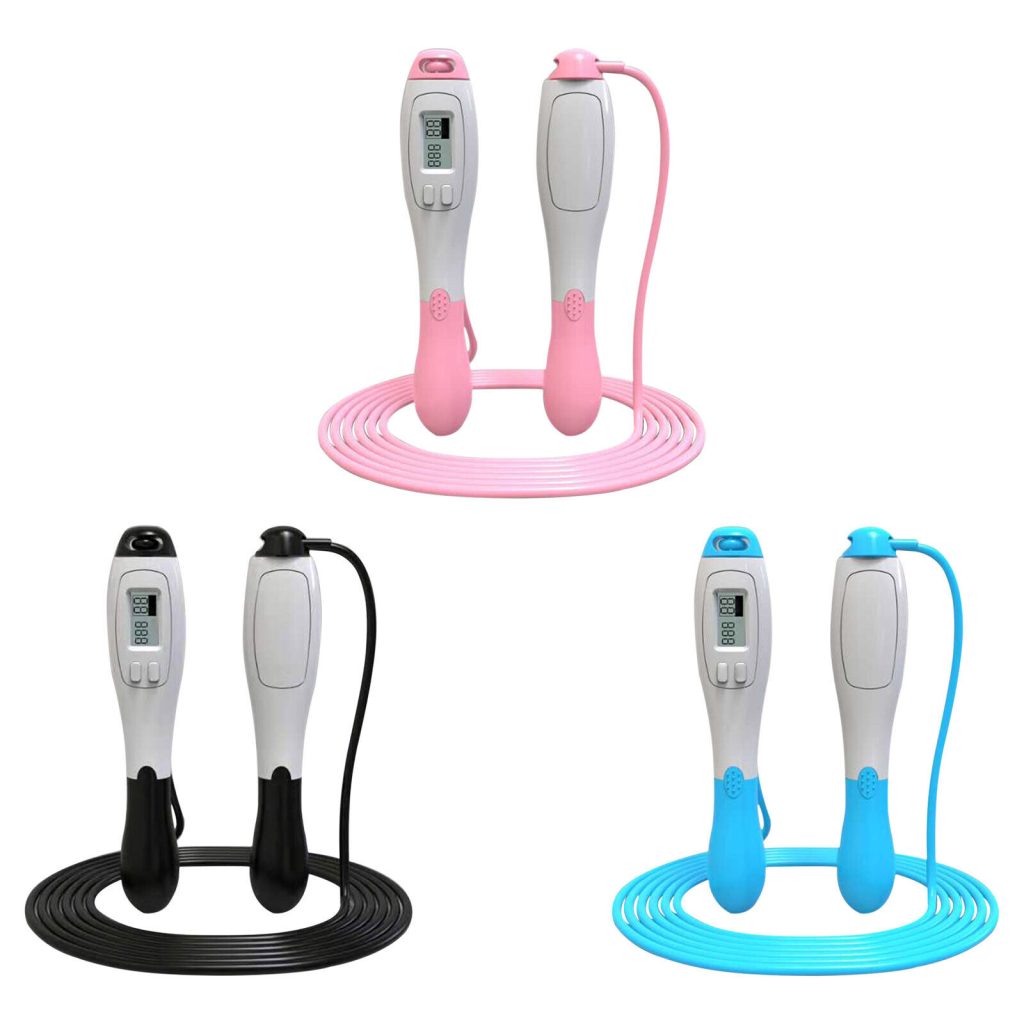 Giveaway Winner Generator
Giveaway winner generator should be used for drawing scheduled for performing function of giveaway name picker for your Advent Calendar Contest. This contest will keep your customers engaged with your brands. You can announce the winner everyday while the value of prizes goes up each day, while the grand prize will be given on Christmas eve. This will surely keep your followers and customers engaged in the brand. It will increase brand loyalty.

You can use Giveaway winner generator as an app for picking a winner for your Contest. You can pick manually or automatically using a good Giveaway winner generator too.
Conclusion
As the Christmas season approaches, many people begin to feel the excitement in the air. One of the best ways to countdown to Christmas is with an Advent calendar full of fun surprises. This calendar can be filled with anything from small toys to candy, and it is a great way to build anticipation for the big day.
These ideas are so good to be applied at your Advent calendars. So what are you waiting for ???