Whether you're new to Instagram or have been on it for years, You might be struggling with your content and get more followers on Instagram. You might not be successful yet but you are in the right direction. Posting on Instagram will make you popular and losing your place is not a recommended move. Since Instagram is a platform based exclusively on visual content, i.e. photos and videos, it can be difficult to find new content to post regularly. Learn about how to hold a photo contest on Instagram for getting viral.
No matter if you are an influencer or a brand, you can take advantage of the creative and artistic tips in this article.
Try Mulitple formats to get more followers on Instagram
Instagram offers a lot of different post formats and that's great for users who are less limited in what they can post.
Stand Out from Crowd:
On Instagram, it can be difficult to stand out from the crowd and catch people's eyes simply because the amount of publications consumed is huge. So this is your chance to let your imagination grow to the fullest and bring your wildest designs to life.
Don't afraid to experiment with videos:
First, post videos! Videos are one of the most popular types of content for Instagram users. Indeed, everyone is looking for entertainment on Instagram and videos are a good dynamic medium that attracts attention hence they are tools to get more followers on Instagram. So, this is your chance to think about posting content in the form of video to take the opportunity to exceed the average engagement you get on your standard posts.
Reels:
In addition, you have new formats such as reels that allow you to appear in new news feeds and present your short videos (a few seconds) with dimensions that perfectly match the size of smartphone screens to provide a better experience for Internet users. To better understand, Instagram reels are the equivalent of Tiktok.
Post Videos

IGTV is also a way to diversify your content by publishing multi-minute videos in a smartphone format (or not). This can help you explain certain content in more detail or in a new way.
This time, IGTV is more like the equivalent of YouTube but on Instagram. Certainly, diversifying the formats of your content makes it more interesting for your audience because the publications you make are not similar to each other.

Carousels
take advantage of the carousels to be more artistic and creative. With this new format, you can create different designs that go together in a row. It's also an opportunity to give more details about your events and to get more followers on Instagram.

Stories
Stories are a good way to communicate with your audience for smaller events or to highlight important events that you have published and promote them in a story. These stories are only visible for 24 hours on your account. It is useful to share your new publications in a story because the algorithm of the application will not always show your content to all your followers.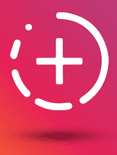 Live
Live, also available for 24 hours, can allow you to organize live events with your audience. This is a new style of interaction that will probably attract a smaller part of your community but can offer a new and interesting relationship with your audience to get more followers on Instagram.

Where to find creative and artistic posts ideas?
If the different formats still haven't given you any ideas, you can always check out what's happening on Instagram. The first source of comparison for creating new content is to check out what your competitors are posting. Stay competitive by getting up to speed with your industry standards and taking inspiration from others' content to produce even better.
Search for Ideas for content:
On the other hand, just by browsing news feeds you can probably find new content ideas to replicate in your own way. One of the best tips we can give you is to visit or even subscribe to accounts that specifically create tutorials on how to make aesthetically pleasing, creative and artistic publications.
Create Tutorials
You can obviously find tutorials on many websites on how to make aesthetic stories with your own content. This is an opportunity to bring a new quality vision to your content, to innovate and to attract more attention from users.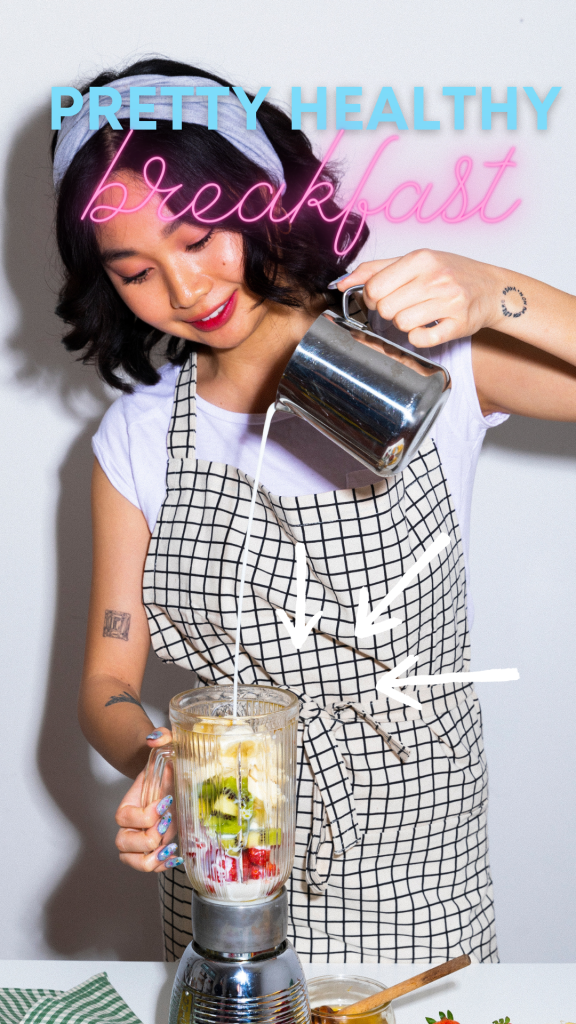 Alternatively, you can also take a look around Canva which always has designs that follow the latest trends and use them to create your own designs and post them on your Instagram account.

In case you do photography on your Instagram account, you can also be more creative in production and discover new ways to edit your photos. Remember that your Instagram account is still an advertising platform to convert your followers into consumers. So take inspiration from ads for your posts. If necessary, invest in an advertising company that can create high-quality ads for you with the most creative visions you have.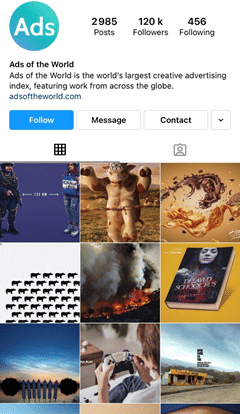 The last way we recommend to get new ideas of publications on Instagram is the content calendars. Indeed there are communication or digital marketing agencies that sell calendars that will give you content ideas to publish on your account. Obviously, it's a cost, but their goal is also to effectively grow your Instagram account and your brand sales if you have one. Basically, if you follow the advice in the calendar, you have a great chance of making its cost return quickly.
Follow the trends for more popularity
If you've already been working on creating content for Instagram for a long time and you've run out of ideas… Don't panic! There are always new trends. With a consumer society where the internet moves as fast as light, you can be sure to see new popular trends every day that will inspire you. Also, by participating and adapting the trend to your profile you can add #hashtags that are visited a lot and get better performance on your posts. You will be seen more due to your participate in popular trends, the more people you will attract to your account and the better your conversions will be.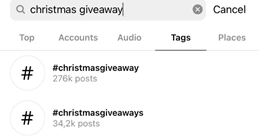 Some statistics Instagram :
Instagram's Explore page is viewed by 200 million accounts every day. So it's important to be able to draw people's attention to your posts from the explore page.
Instagram videos get more than 2 times more engagement than Instagram photos. So, you can make them regularly and focus your efforts especially on those posts.