The recipe to get more followers on Instagram lies inside you and you being humble and positive. This attitude will help you with your dreams come true.
I know, I know I sound like Captain Obvious, but it's true.
One of the best strategies to get more followers on Instagram is to be more social.
You see Instagram rewards certain behaviors by giving you greater exposure.
1.SET YOUR TARGET
First of all set your direction. What is your business? Do you want to promote yourself , your business or both? Ask these important questions and write down in a list. Let's drive traffic to your account. Old schools are set golden rules for foundation." If you don't aim, your arrow will get no where." After we have listed down answers. These are the targets and now it is time to put more efforts towards the target.
Focus on the things that define you/business. You must know. What distinguishes you from others? You are going to be creative about promoting that uniqueness. In marketing terms "Unique selling point."
2. BE A STORY TELLER
Have you seen one of those friends, that have always some ground breaking discovery about someone or something in their life. They brag about it when then bag you for a friends reunion. That is what you have to be, to get more followers on Instagram.
The main goal of Instagram is to grow and keep users on the network as long as possible. And nothing keeps users online more than insightful conversations, good product reviews, longer story-like captions.
It's like in real life. The most interesting people are those who tell a good story.
So what are some ways that you can become more social on Instagram? Take a look at our tips.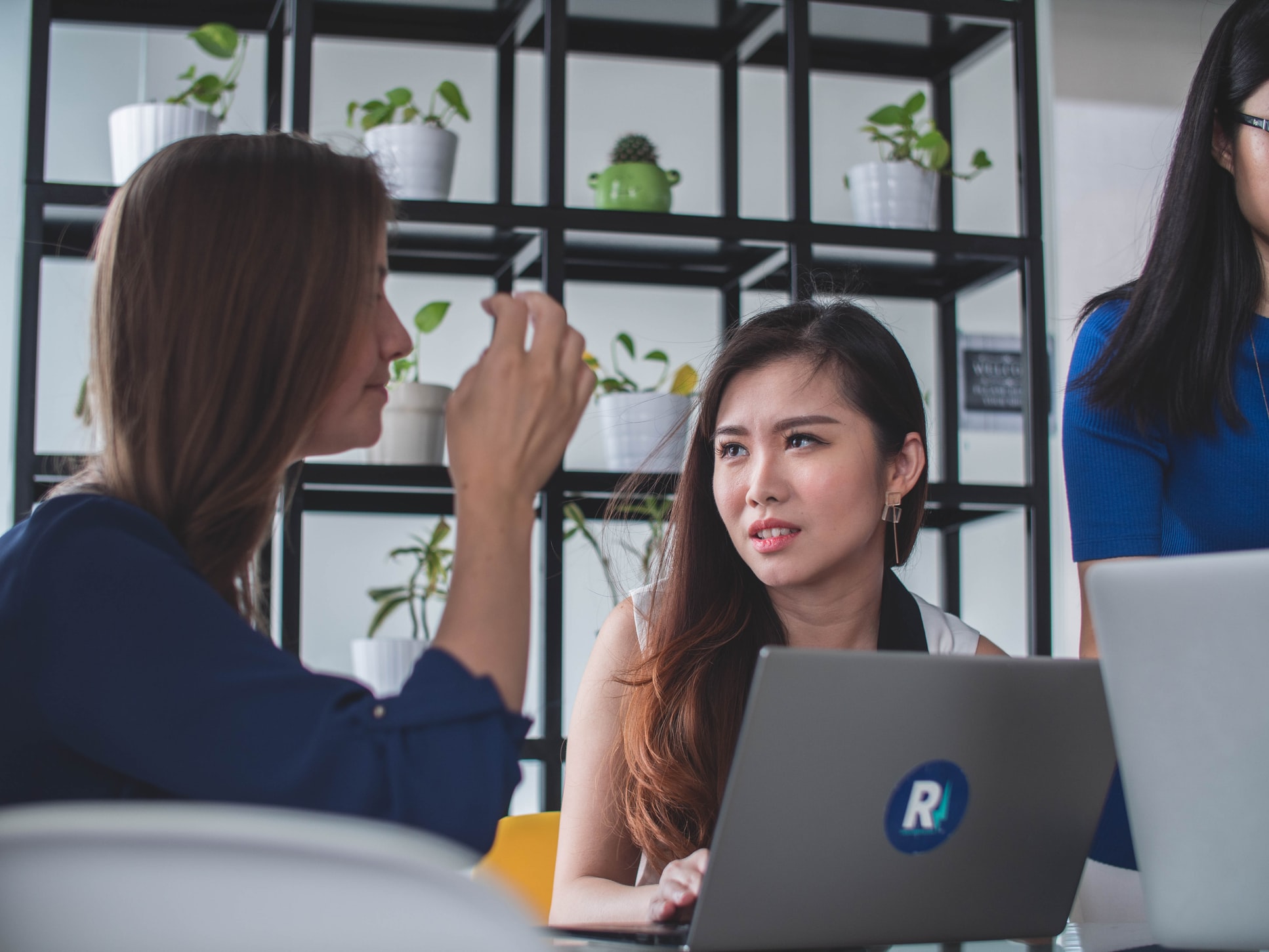 3. User Generated Content
User-generated content or UGC is any content including videos, text, images, reviews, etc. that are created by people, rather than brands. It is 2022 and people want to contribute in eWOM (electronic-word of mouth). To make this point simple and understanding. Let me give you a bombing strategy that is actually working. User generated content. How you make your customers, or your die hard follower, keep swarming your stores. Am I talking about Kim Kardashian? May be. People wait a year in waiting to wear skims.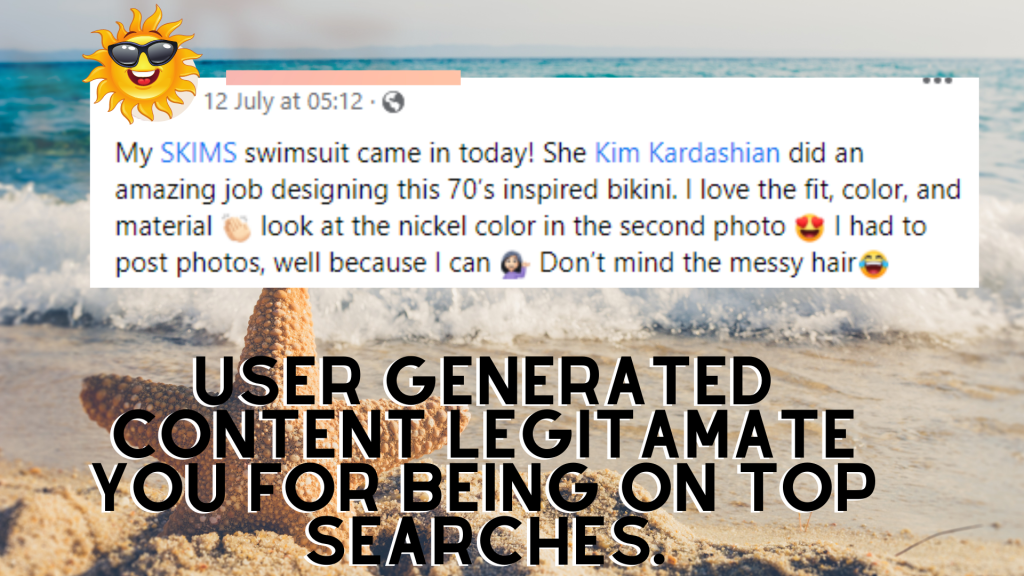 4. Relatable Public Cause Strategy
Rare beauty team has done a great job with this post on Selena Gomez's 30th birthday.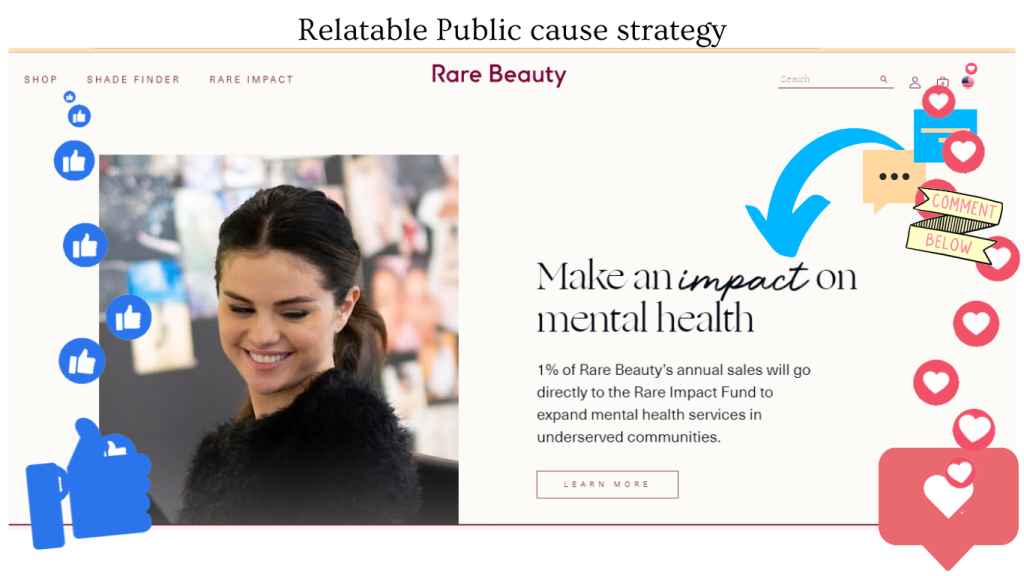 What can you do if you have a small business?
The answer is: think about the bigger cause which can relate to your product. If you are person then be a spoke person for such huge topics. I will name a few, social sensitivity awareness, health awareness, standing with rape victims, Cruelty free products, animal rights, social rights, breast cancer awareness and many more.
These causes are important because people are asking the big companies what they are doing for society, if they are earning in millions and billions of dollars.
People comment and always responds with your hashtags. It automatically drive user generated content. There is one thing more interesting about Rare beauty marketing campaign that I will share in upcoming points of this article. Keep reading…
5. Interact to get more followers on Instagram
Many think of Instagram as a place where you just share pictures with fitting captions. In contrast, It could be a place where you land a sponsored giveaway for their product promotion. All can happen at Instagram. You have to have some following though.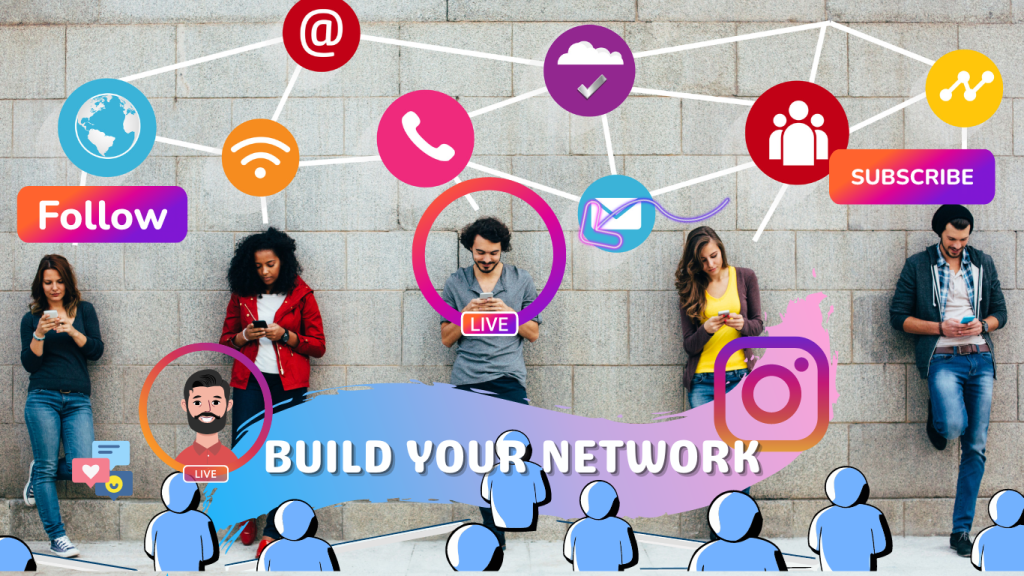 It never happens in blink of any. Maybe it was like that in the beginning, but not anymore. Instagram now is about connecting people and making a community. Hence if you want people to notice you, you have to engage with them through you and your content. Please emphasize on "you and your content."
It's not enough to just have something. If you really like it why not leave a comment? Leaving comments is very important

and is showing the thinking side of you, opposed to your images that show how you look.

Be a friend to a large community. Help someone with good words. Bless them or save them with your advice. Best comments are always those that help someone. So if someone is looking for advice, or tips, or maybe recommendation, don't hesitate to share the info you have.
Share your experiences to others. Be honest, it works. If you bought something and you are really satisfied with the product, why not leave a short review in the comment, on the product page?
You can even take a photo of it and tag the company/author of that thing, believe me they will appreciate it.
When you do this for some time other users will figure out that you are a genuine person that wants to help. They will appreciate it and try to give something back to you, at least a follow, or a good comment on some of your content.
6. Add Videos and Boomerangs
People like photos, but they like videos even more.
Videos are great for Instagram. They start playing automatically, so you got a whole lot more followers exposed to your content.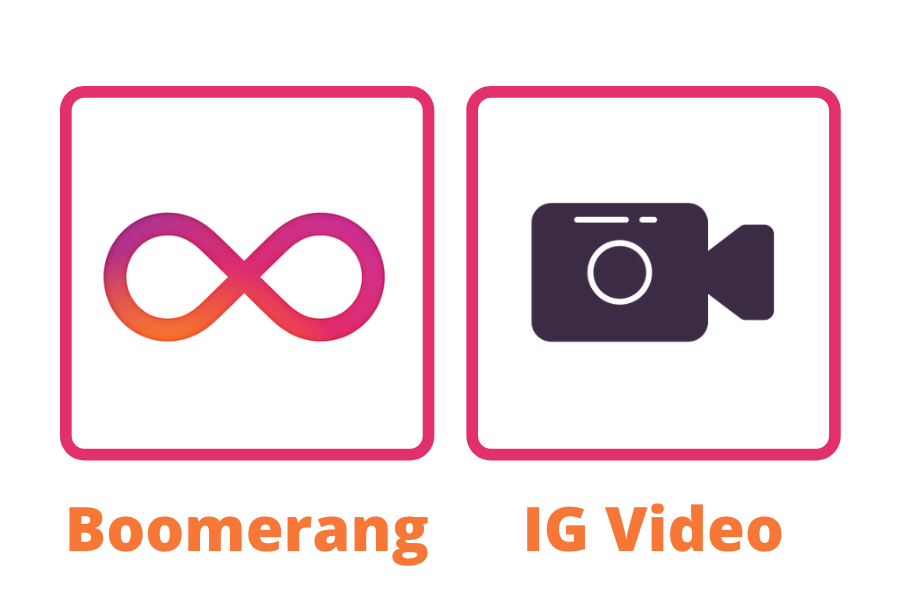 Personal videos work best, something you recorded on your vacation, some trip of yours, something interesting happened, if it's personal it will work.
Videos that are personal work toward the goal of creating deeper connection between you and your followers.


You can create memories online to get more followers on Instagram. All information that you give your followers, about yourself, make you unique and helps you stand out. After all, everyone has unique personality .They get to know how you sound, what kind of face expressions you make and they get to know you better.


Boomerangs are great for sharing brief animated video of a few seconds (10 seconds on default). These can be used for winners announcements.


To get more followers on Instagram, casual moments can be recorded. You can share what you eat, where you are at the moment and other interesting things without caring about what you will say and without making any preparation.


So if you want to share just a few seconds of video of your daily life go for the Boomerang video.
7. Get more followers on Instagram with HD HQ Visuals
Instagram is primarily a visual platform therefore use only high-quality images that are crisp and incredibly clear. Photos that are too fuzzy and unclear have no place.
or pictures when a portion of the picture is missing. Well this is crucial, now everyone like HD. People expect good pictures on Instagram.
8. Go Live to get more followers on Instagram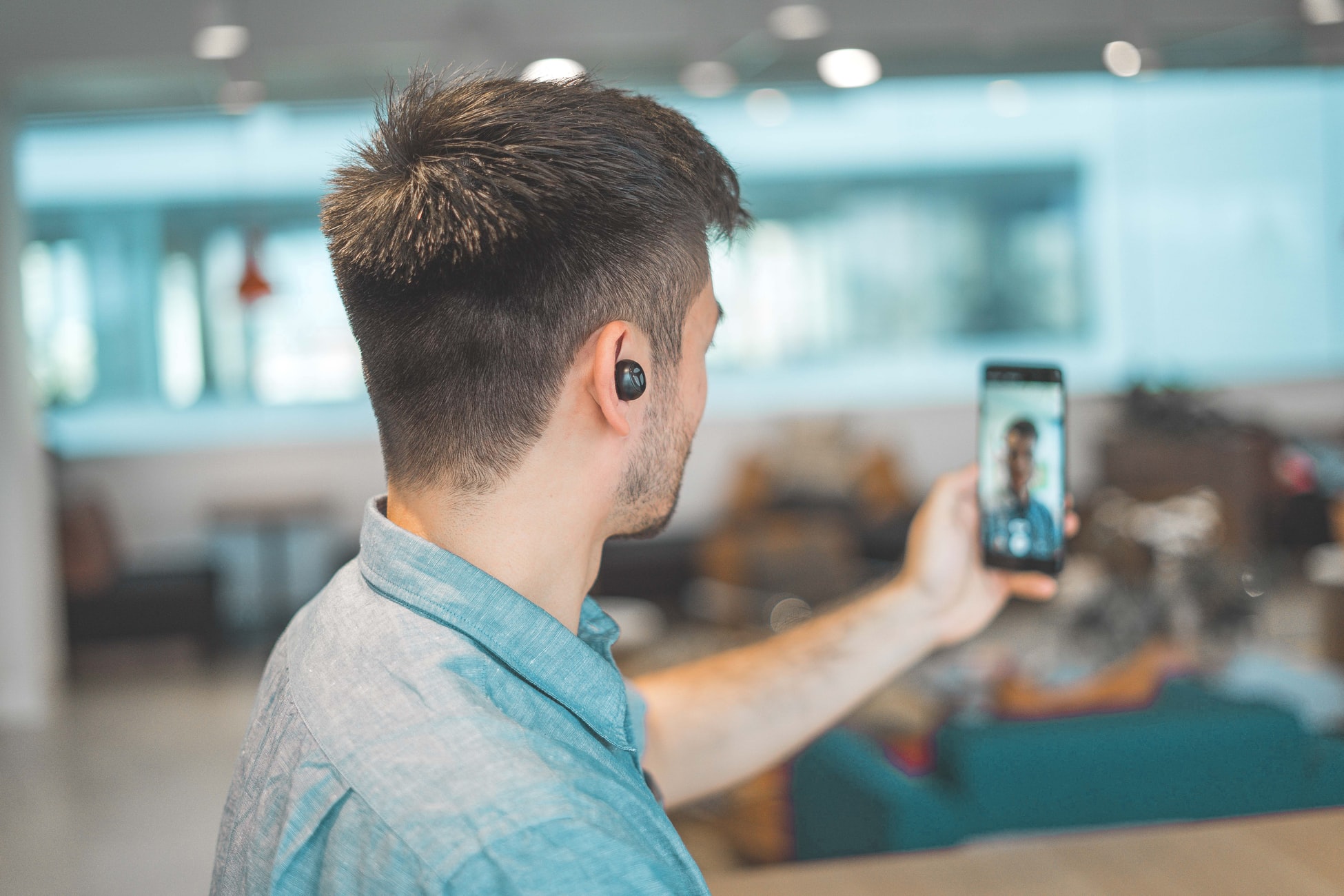 Live videos always draw a lot of attention on Instagram.
It makes sense, because your followers care about your opinions and what's happening in your life at the moment.
Followers can easily notice when someone is not honest and is faking it and for them this is a huge turn off. So whenever you feel like it, think of a topic, go live and have fun.
So if you quickly want to inform them just go live and start talking. Live videos don't have to be structured like the pre recorded videos. You can go off script as much as you want. You just have to make sure to hold to the topic you have picked, and be honest. If you are business, then hold a second. Do some planning about what to speak and what are the events that are related to your product promotion. Visit and attend those events to get more followers on Instagram.
Also if someone ask you a question during your live video, try to take it into consideration and answer him/her.
9. Do Giveaways
Giveaways are also a great tool to be more social on Instagram and become closer with your followers.
You can make giveaways with your products, but you can also give some personal item of yours that you really like.
Your followers will appreciate having a part of you, and it will surely bring you together.
No matter if you give something personal or a product, this good feeling in your followers, and they will appreciate it.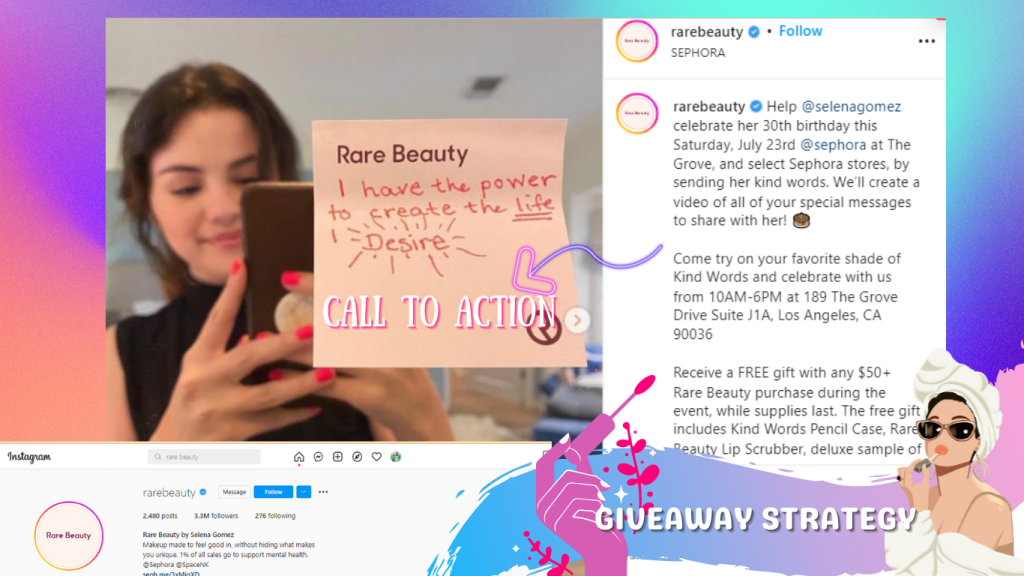 To learn how to make giveaways on Instagram read this short guide. Well everyone can create a giveaway campaign to get more followers on Instagram. Giveaways are exciting elements that create magnetic charisma in your Instagram profile. There will be so many comments, subscriptions and what not, just to land on the prize.
What comes next is even more important. How can you market your giveaways, in a way that people like your brand. Be honest and actually send giveaways to people.
Use app for picking a winner. Use social media picker. There are a number of ways you can promote your products from giveaways. Don't hesitate, this is going to be successful, only if you take help from an app for picking a winner. There are many apps but the most reliable is Osortoo. There are number of reason. The Osortoo comparison is also informative to read.
10. Uplift and Motivate others to get more followers on Instagram
This might seem as a cliché, but it isn't. The Internet has become such a divisive place. But it wasn't like this always.
Before social networks came along people were connecting through forums, emails, or even SMS messages.
Usually when you wanted to connect with someone, you did so because you wanted to learn something new, hear a different opinion and meet different people.
Now the online culture has gone sour. Many want to just act contrarian no matter if it makes sense or not. Making swift judgments on others has become a sport, and they are not really interested in the person on the other side.
So let's bring back some of what we had before. Be nice to others, try to understand their point of view.
You don't have to agree with them, but you can always respect their opinion.
If you see someone struggling try to uplift them with a good comment, or write them some good words in DM.
Believe me they will appreciate it, plus you will win a friend.
There is so much negativity in the world, good deeds will surely stand out, and your followers will appreciate them.
You can also be more social and follow Osortoo on Instagram (you could try to uplift us too ????) at @osortooapp.