Everyone gets excited with the spiritual and fun side of Halloween. This is the time of year that plunges spirits and makes everyone hitting creativity. What could you score as a business, icon, celebrity or simply entrepreneur? Halloween giveaway is the perfect notion for getting more followers on Instagram.
BUSINESS!!!
1. It s no secret that online giveaways are one of the most effective marketing tools available today. With social media platforms like Twitter and Instagram, it's easy to reach a large audience with just a few clicks.
2. But what if you want to take your giveaway game to the next level? That s where random online giveaways come in. By randomly selecting a winner from your pool of entrants, you can create a sense of urgency and excitement that will get people talking about your brand.
3. So if you re looking to scale up your brand this Halloween, consider using a random online giveaway strategy. With a little planning and some creative thinking, you can make sure your brand is front and center this spooky season.
Yes this Halloween, scale up your brand with a random online giveaway strategy! This is 2022's giveaway season, and let's check out what the trendiest and worthiest ideas are to bag more followers and get more sales on your social media pages. This is the 2022 post-COVID period and everyone is glued to screens. mining new SEO strategies to get their golden spot on Google's first page. This is the place that is the iron throne for your business. Whoever leads will sit in the number 1 position. Without further ado, let's open the sesame.
1. Halloween makeup look video contest
Halloween themed video can inspire people to post their before and after pictures. You can ask them to post their videos in an Instagram post with a branded hashtag. Halloween makeup look photo before and after look.
Ask the contestants to subscribe and comment with the hashtag of your brand. You can ask them to make multiple entries. This will storm the Instagram and Facebook pages.
Users can post their photos in the comments of your Facebook Halloween post or on Instagram their own profiles with branded hashtags.

They can also post on their stories with your Instagram page link in the click here button.
They can also share an Instagram image using a branded Halloween hashtag. You can also make them use Tik Tok for creating such videos and link your branded hashtags with your website link in their description box. This will kill two birds with one stone.
2. Halloween and your product usage contest
Your brand is something that is widely used in Halloween time such as candles and spider webs, roses, decorating items, face paints, masks and other stuff, then you need to pull your socks.
This is the right time to start a giveaway campaign to increase your sales on Halloween. You want people to give you orders? then this is how you do it.
Ask users to use your brand and in return you can give the lucky winner something really exciting such as a cool Halloween costume. You can win this game just by opening your windows to the contest.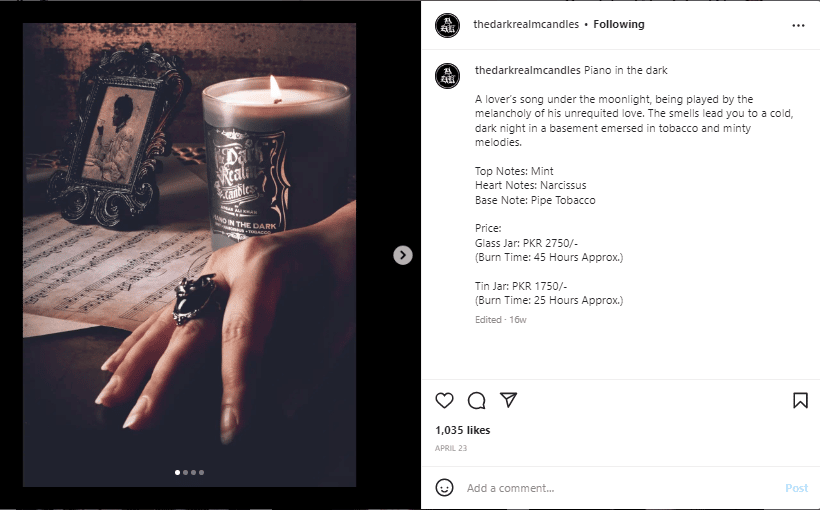 3. Spooky comment contest
We all joke during Halloween day with our family and friends. Halloween is after all fun. Friends and families gather around and everyone has something to say to make others laugh. Now in this contest you will open up the comment section of your Halloween spooky comments contest.

People can add your brand hashtag. They have to follow you on Instagram and Facebook. They will comment on their spooky comments, and they can also mention someone if they like to tell them a spooky or a cheesy line to laugh on.

This will bombard your profile with many friends and family members on Instagram. Imagine all of the participants cracking conversations in your comment section with numerous hashtags. This is how you will get more followers on Instagram.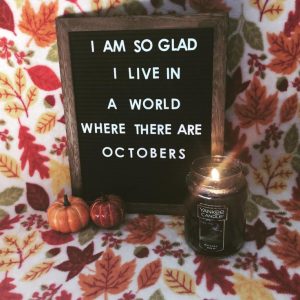 4. Never have I ever comment Halloween giveaway contest
In this contest people will answer to your list of Never have I ever bucket list in comments. This is also a shareable contest. You can make people comment and wait for a lucky draw.

When you have to choose, use an app for picking a winner. For accessing more features, you should get a subscription from Osortoo. It not only draws unbiased results but also gives you a winner card. This card will be evidence of your fair contest. People will be satisfied with your results. Osortoo has a number of features and if you need help around anything. You can contact Osortoo and watch tutorials on Osortoo pages. This type of contest is best for any apparel, makeup or any service brand.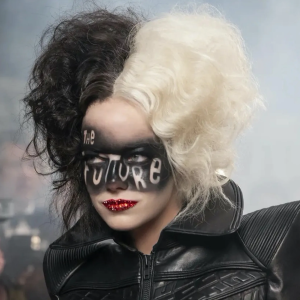 5. Halloween room/home decor contest (photo)
Like any photo contest the users will post their photos using the branded hashtag and also following you. The important thing is to find the perfect hashtag for your photo contest.

Now people will post their home Halloween décor on their profiles using the Instagram hashtag that you created. The best thing about this photo contest is that the users will post their photos using the branded hashtag and also following you. This means that you will get more exposure for your brand and also get more followers.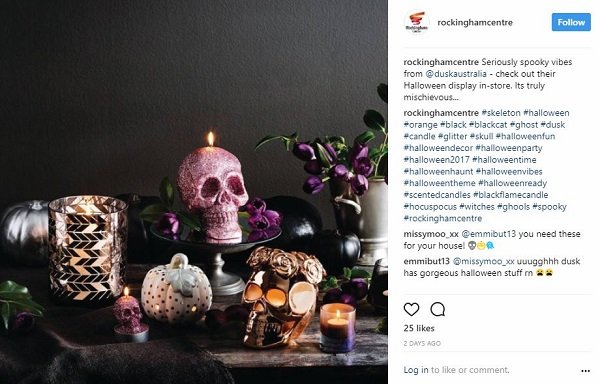 The important thing is to find the perfect hashtag that will attract the right audience.This will allow you to see how many people are using your hashtag, and what kind of décor they have. This will also help to promote your brand and get your name out there.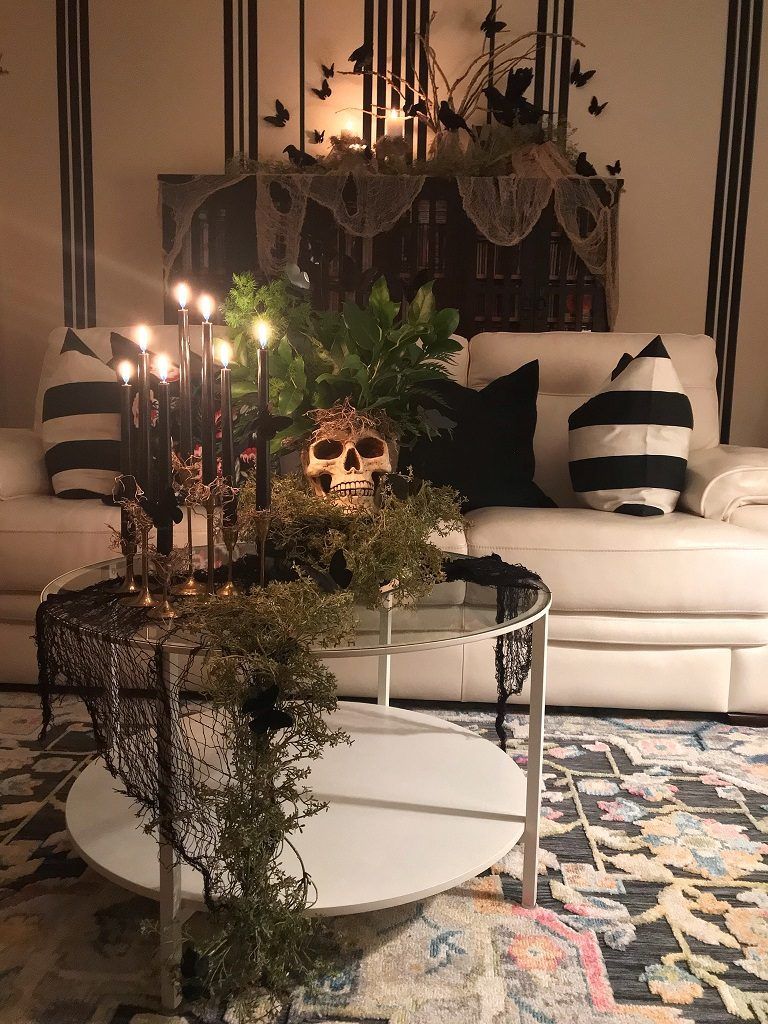 Use a uniform method so that you can easily draw winners. With Multiplatform winner picker you can pick winners from both media at once. Osortoo is very important for planning any contest.
6. Before I die comment contest
Select the best comment from the contestants. This can also be chosen using an app for picking a winner. However you can also draw multiple winners using Osortoo for this unique contest. This is the beauty of this contest.
7. Halloween painting contest- Paint a character
This is fun even for your contestants. They can draw their favorite horror movie character for the giveaway contest. You can ask them to follow, your profile and share the photo on the comments in Facebook profile. You can also conduct the contest on the Instagram with branded hashtag.

This will increase your popularity. People will share such contest and also these posts on their profile will remain for many years because it is their creativity that they have shared. You can also attain a legitimate backlink for a long time.
8. Halloween group photo contest
When you know that user generated content will make you rank higher in google algorithm. You want people to contribute to your social media pages.

Gathering and family dressing up in costumes is an integral part of Halloween. This contest will become a talk of the town, with some exciting family or friends costume play. Post an interesting photo to encourage participants to contribute some amazing group photos.
Every year around Halloween, families get together to plan their costumes. This year you would be picking a winner with Osortoo. One family is going all out with their costumes and they're sure to be the talk of the town. Guess what your winning family got some great ideas for both adults and kids, and they're sure to have a blast putting them all together. Whether you're looking for inspiration for your own family's costumes or just want to see some amazing ones, this family is sure to deliver. You as a giveaway launcher, will have so much fun with these artistic contestants.
9. Halloween giveaway decorating pumpkin contest
Halloween is incomplete without scary pumpkins. You need to have a bunch of artists with half a dozen pumpkins to create a perfect Halloween vibe at your house. Ask people to share their decorated pumpkins to win exciting prizes and discount coupons. Ask all of contestants to follow and subscribe to your page. Halloween giveaway winner should be picked with giveaway winner picker app.

10. Spooky pet contest Makeover your pet contest
Pets in Halloween costumes are fun to be around. They are the perfect candidates to be part of a giveaway contest. Post an attention grabbing photo of pets. This cute little pug is slaying the show. CNN covered a list of pet costumes last year and this is truly a show stopper.

You can also create a Halloween giveaway gift of these adorable costumes. Pick a winner using Instagram contest picker. Your contestants will be using your branded hashtags ,following your channel and sharing your post on their Instagram story. This will create an amazing Halloween online pet contest. It will promote your brand.
These Halloween contest ideas are going to help you while planning a giveaway contest. Click here if you want to learn about 4 rules of hashtag strategy
Halloween is a spooky time of year where people love to dress up in costume and have some fun. If you're looking to add some extra fun to your Halloween event, consider doing a Halloween giveaway.
TIME TO THROW A HALLOWEEN PARTY:
Halloween is a great time to have a party. Here are some tips to make sure your party is a hit:
Make sure you have enough food and drinks for all your guests. No one likes being left hungry or thirsty at a party! Planning a Halloween party can be a daunting task, but with a little planning you can make sure your guests have plenty to eat and drink.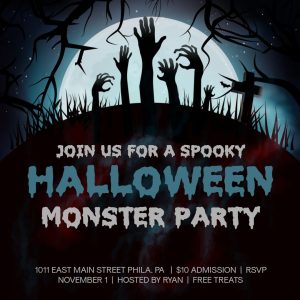 You can also go for live contest using Osortoo online draw customized form which could be seen by everyone. There you can pick a winner for the contests!
Here are a few tips to make sure your party is a success:
1. Make a list of all the food and drinks you'll need for the party. This will help you make sure you have enough for everyone.
2. Plan ahead and make sure you have all the ingredients for your recipes. Nothing is worse than starting to make something only to realize you're missing an important ingredient.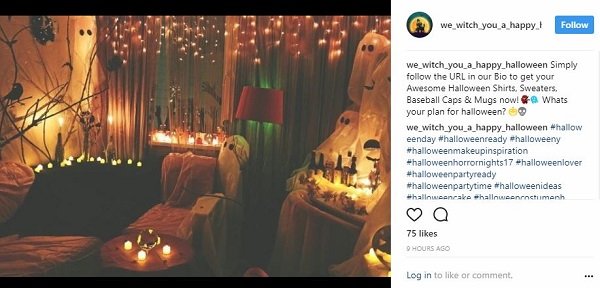 3. If you're having trouble deciding what to serve, ask your guests if they have any dietary restrictions or preferences. This will help you narrow down your options and make sure everyone has something they can enjoy.
4. Don't forget about dessert!
5. Plan some fun activities – bobbing for apples, carving jack o lanterns, or even just watching scary movies together.
6. Get into the spirit of the season with decorations – pumpkins, spider webs, and spooky lights will get everyone in the mood for some Halloween fun!
HALLOWEEN GIVEAWAY
Halloween is the perfect time of year to give your customers a little extra. A giveaway is a great way to show your appreciation and build brand loyalty. Plus, it's a fun way to engage with your customers and get them excited about your product or service.
To pick a winner, there are a few different methods you can use. A random comment winner picker is one option. To do this, simply go to your social media platform of choice and select a random comment from one of your posts. Another option is to choose a winner based on multiple entries and activity. To do this, look at who has liked, shared, or commented on your posts the most and select them as the winner using a Multi-Platform giveaway winner picker.
What is a Multi-platform Giveaway winner picker?
Osortoo's Multi-Platform Giveaway Picker tool allows you to pick a winner from Instagram, YouTube, and Facebook at the same time in one draw. We provide winners for your giveaway, contest, raffle, or promotion on your pages on Instagram and Facebook, or videos that you post on YouTube.
Instant Draw
Maybe your business should set up an Instant Draw, like a sweepstakes in which users enter their information to join and get an instant message with the results Win Lose. If they don't win, they might also be able to offer a discount on your product or a second chance to play. The options are nearly endless. What matters is that this type of sweepstakes is highly effective at driving sales and promoting engagement with your audience.
Facebook Random comment winner picker
Facebook continues to be a popular social network with the largest reach. So perhaps it's not surprising that Facebook giveaways are popular for Halloween. The comment winner picker randomizes comments and assigns a winner based on the number of likes, shares, and comments on a post.
To enter, participants must like the post, share it, and leave a comment. The comment winner picker then randomly selects a comment as the winner. Ask your followers to comment with their ideas, opinions, and answers to open-ended questions, which encourage real conversations and as a result improve engagement. Next, you can run a random prize draw for everyone whom you choose who participated in the conversation.
The prize for the Facebook giveaway is usually something related to Halloween, such as a gift basket filled with Halloween candy or decorations.
The popularity of Facebook giveaways is due in part to the fact that they're easy to enter and there's no purchase necessary. They're also a great way for businesses to promote their products or services.
Whatever method you choose, make sure to announce the winner publicly on social media and send them their prize as soon as possible.
Frightfully Good Ways to Increase Engagement with Your Halloween Giveaway
What to give away?
First, decide what you're going to give away. A popular choice is a gift card, but you could also do something unique like a Halloween-themed basket of goodies. Whatever you choose, make sure it's something your target market will appreciate.
Think about what kind of message you want to send with your giveaway. Are you trying to increase brand awareness? Drive traffic to your website? Boost social media engagement? Once you know your goals, you can choose the right prize to help you achieve them.
Finally, plan out how you're going to promote your giveaway. Will you share it on social media? Send out email blasts? Run ads on Google or Facebook? The more places you promote it, the more people will see it and the better your chances of achieving your goals.
Next, promote your giveaway on social media and other channels. Your customers need to know about it in order to enter! Make sure to include all the details, such as how to enter and when the winner will be announced. Finally, choose a winner and fulfill your promise.
Your own brand (product/services) items giveaways.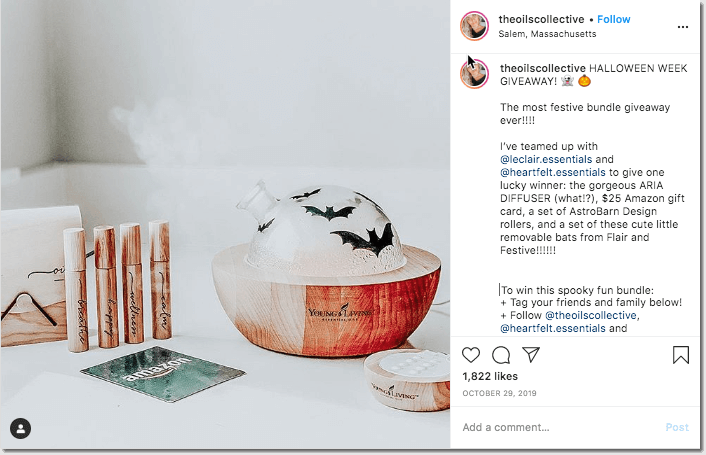 Does your brand need a little extra promotion? Why not try giving away some branded items?
Customers love freebies, and branded items are a great way to get your name out there.

Giveaways are a great way to increase brand awareness and reach new customers. Plus, they're a lot of fun!
Not sure what kind of branded items to give away? Some popular options include t-shirts, mugs, pens, and keychains.
Whatever you choose, make sure it's something that your target audience will actually use and enjoy.
Fan favorite Halloween costume
Halloween Home Decor giveaway
Home decorations are always loved by you customers.
2. Lanterns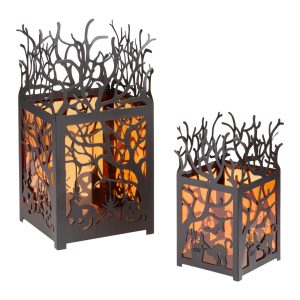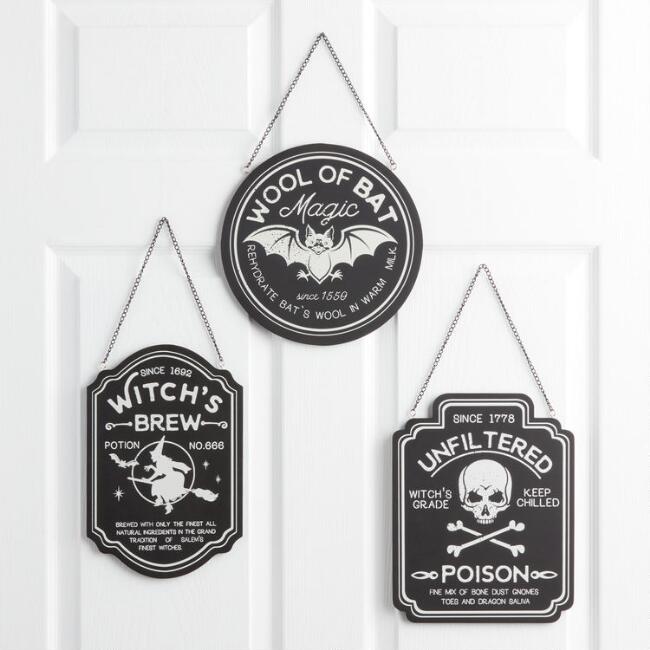 Witch's hat and black coat with broom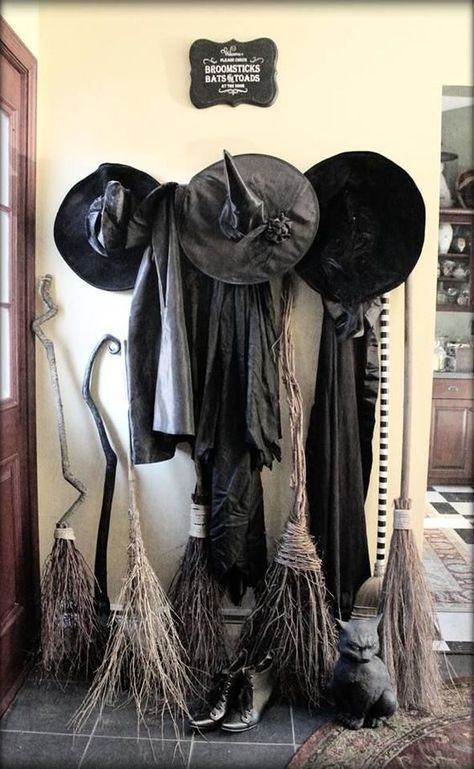 Use Facebook for giveaway contest and pick winners from Facebook comment picker. So these hats and brooms can be won by one or more winners that have applied on your giveaway campaign.
Conclusion
In conclusion,the best Halloween giveaway strategy is to give away items that are both useful and festive. Giveaways should be fun for both the business and the customer. The most important thing is to make sure that the customers have a good time. This is a time of year when user generated content is the prince of marketing. Word of mouth matter most. Technically many researchers have proved this point too. People usually like recommended items. Try to follow the news and trends. Remember, the hype your brand will create at Halloween will be doubled with Christmas shopping season. You are aiming for it too.

For picking unbiased winners, Instagram Giveaway Picker and Facebook Comment Picker are used for picking winners of giveaways on these social media platforms. However, the Multi-platform Giveaway Winner Picker helps in selecting winners from Facebook and Instagram simultaneously.
Don't forget to read 5 Useful Tips for Running Viral Giveaway & Gaining Followers,
It will help you to better structure your giveaway and make it more viral.